Set in downtown Phoenix, this micro-apartment development is part of an urban infill project. The apartments have been designed and built by Benjamin Hall Design, and have been dubbed White Stone Studios due to their use of white block work throughout.
The entire project area comprises of 3000 square feet (279 square meters), with each of its six apartments measuring 450 square feet (42 square meters) in size. Every apartment also comes with an additional 200 square feet (19 square meters) of private interior and exterior green spaces.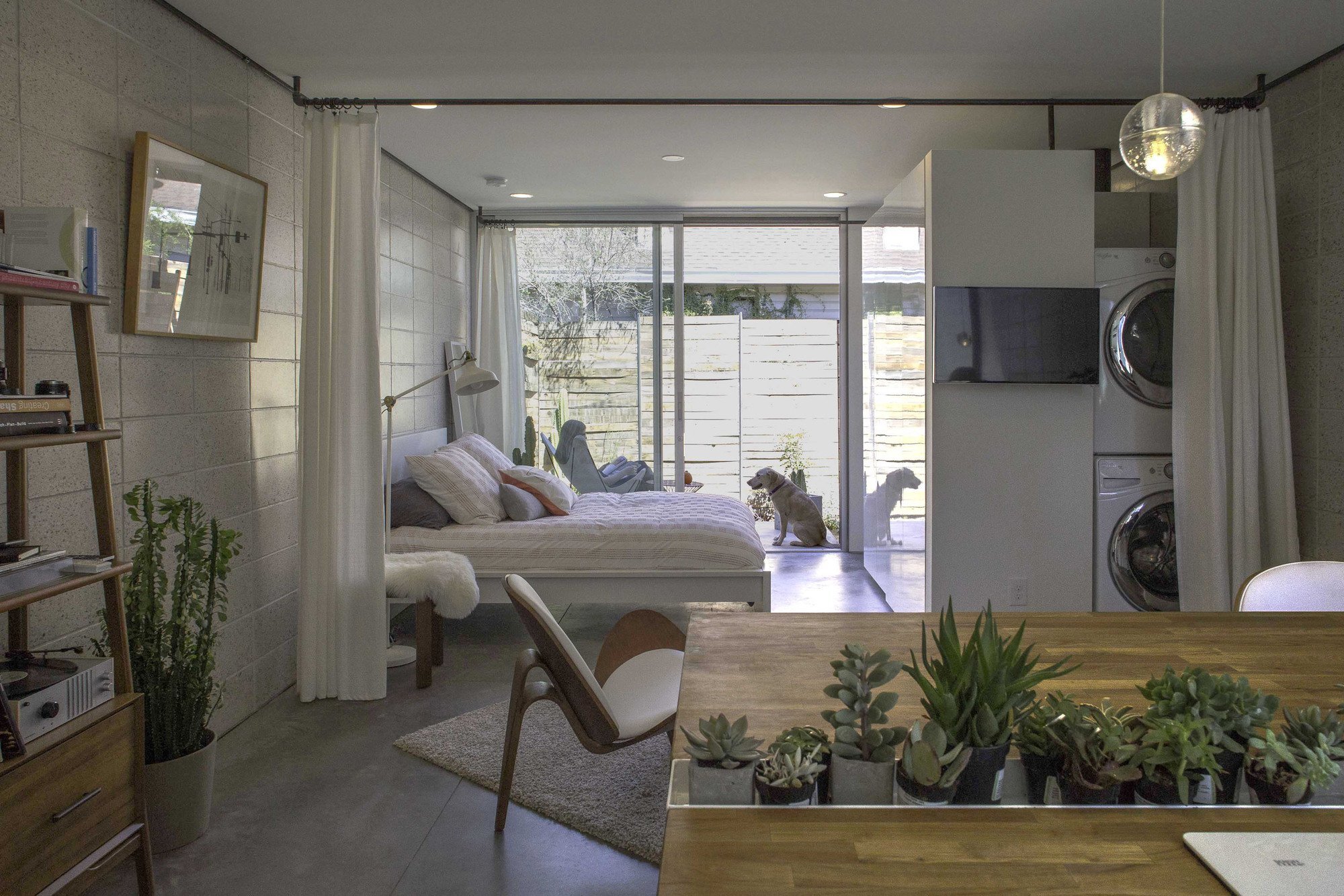 The apartments are finished in a modern aesthetic, both inside and out. The internal and external walls are made of white polished double-sided concrete masonry units, which have been foam filled to improve insulation. The masonry units act as the final finish – there's no need to drywall over them (unless, of course, you didn't like them).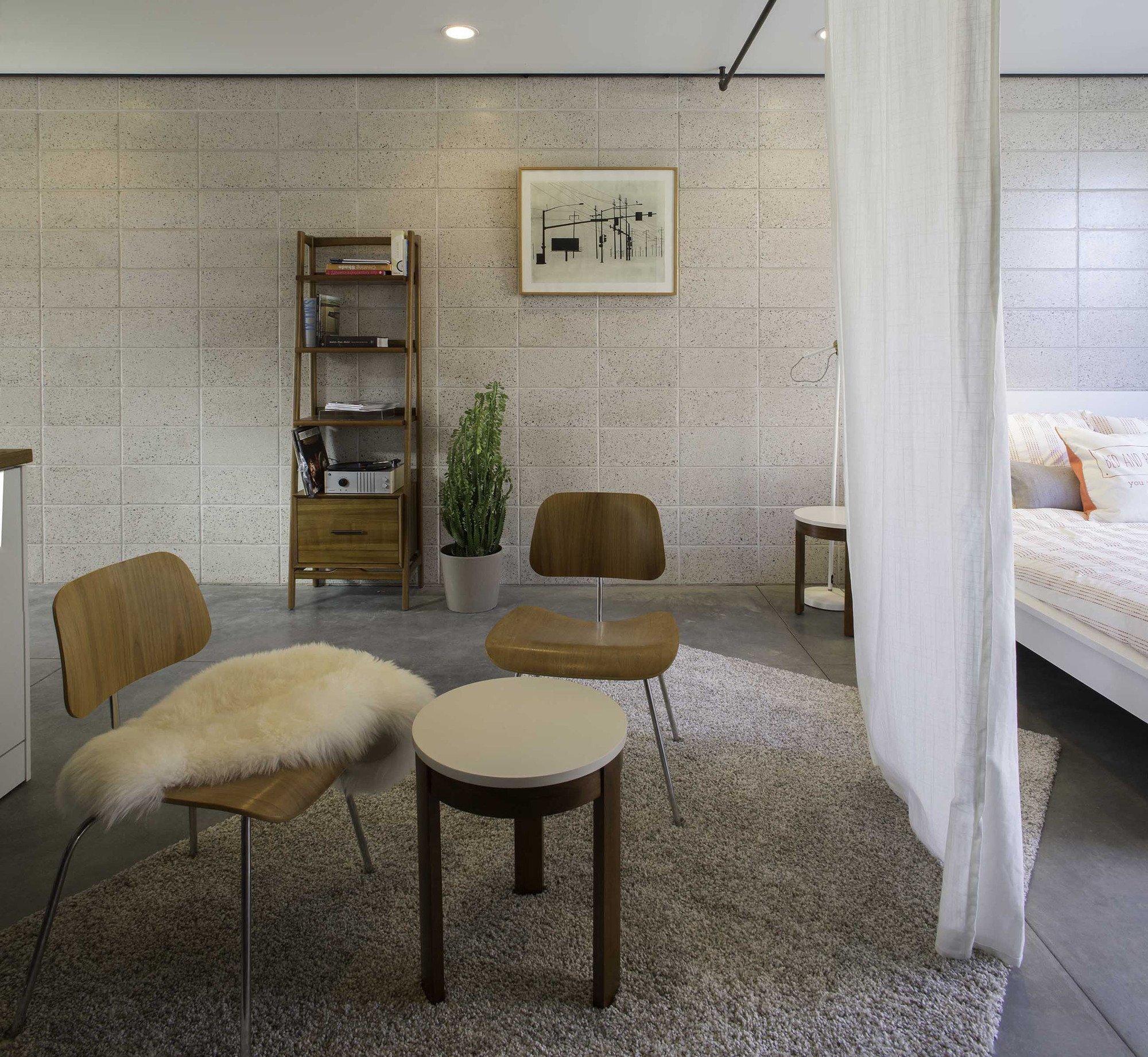 The complex has been oriented to help maximize natural daylighting while reducing direct solar exposure. It's these two measures (insulation and orientation) that help to combat the heating and cooling costs associated with living the in Sonoran desert climate.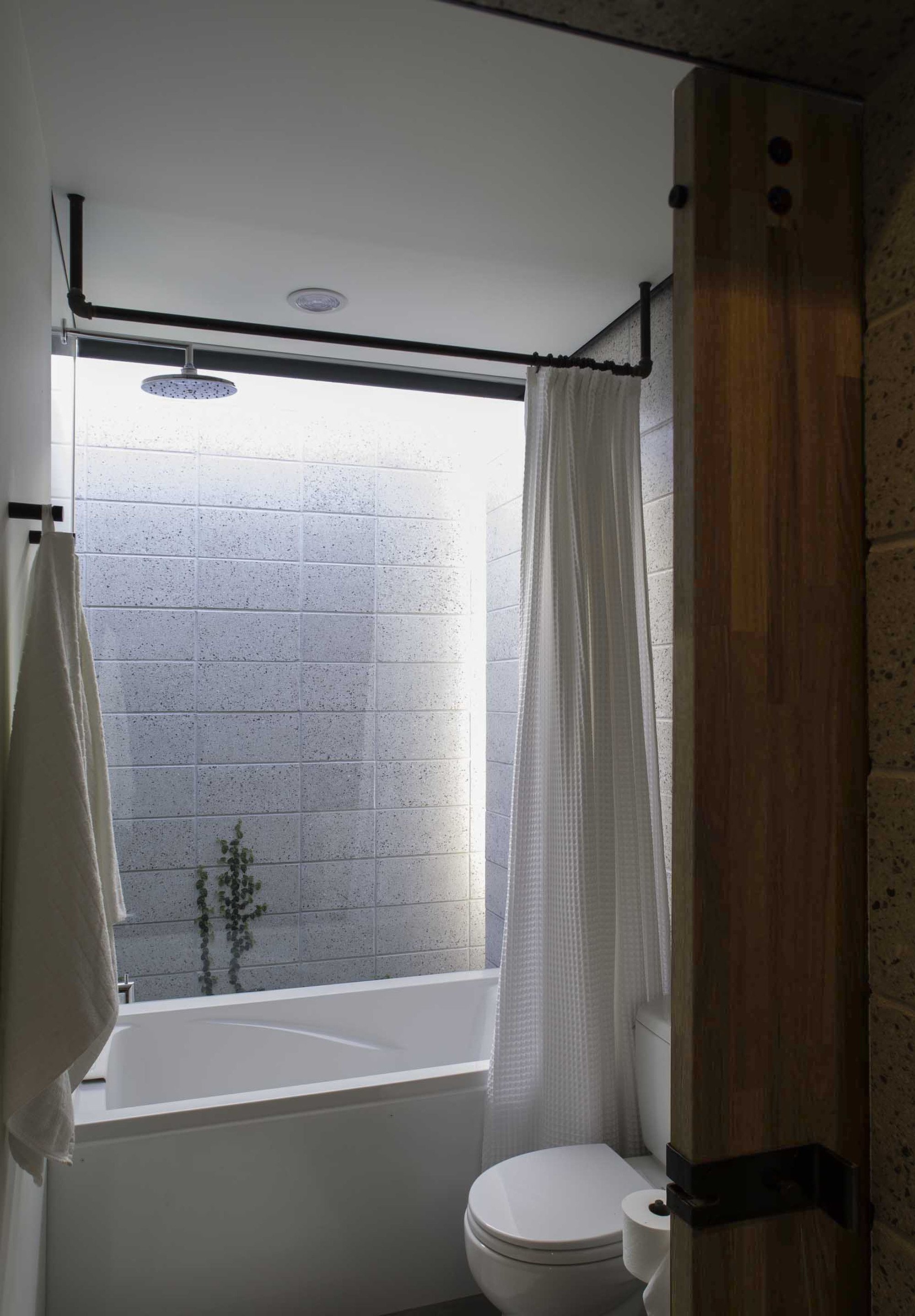 Upon entering the apartment you've got a small but adequate bathroom to your right. A short hallway leads through to the main living area, an open plan living room, kitchen and diner. To the side of the kitchen there's a small sheltered exterior space that can be used for growing plants.

The bedroom is separated from the main living area by a white curtain that can be draped across to provide privacy, or to darken the space. There's also a small laundry nook containing a stacked washer and dryer, a built-in wardrobe and closet in the bedroom, and an exterior terrace to the rear.
For more small and tiny homes, check out this modern tiny house in England that's been designed by Satish Jassal Architects. Or, the Hermit House, a tiny retreat with a contemporary exterior. See all small apartments.
Via ArchDaily
Photos: Matt Winquist