Tiny house designs have come a long way from their first tentative steps into the fray of housing. However, there's still a distinct lack of accessible tiny houses for older people, or those with mobility issues.
Too often sleeping areas are incorporated into a small cramped loft that can only be reached by ladder. This tiny house, designed by the Vermont-based firm LineSync Architecture, is aimed at addressing the issue of accessibility.
Dubbed the Wheel Pad Tiny House, this home contains a total of 200-square-feet (18.6-square-meters) and is capable of accommodating wheelchair users – a rarity among tiny houses. The house isn't meant to be a standalone unit, but can be placed near a permanent residence where help is readily available if needed.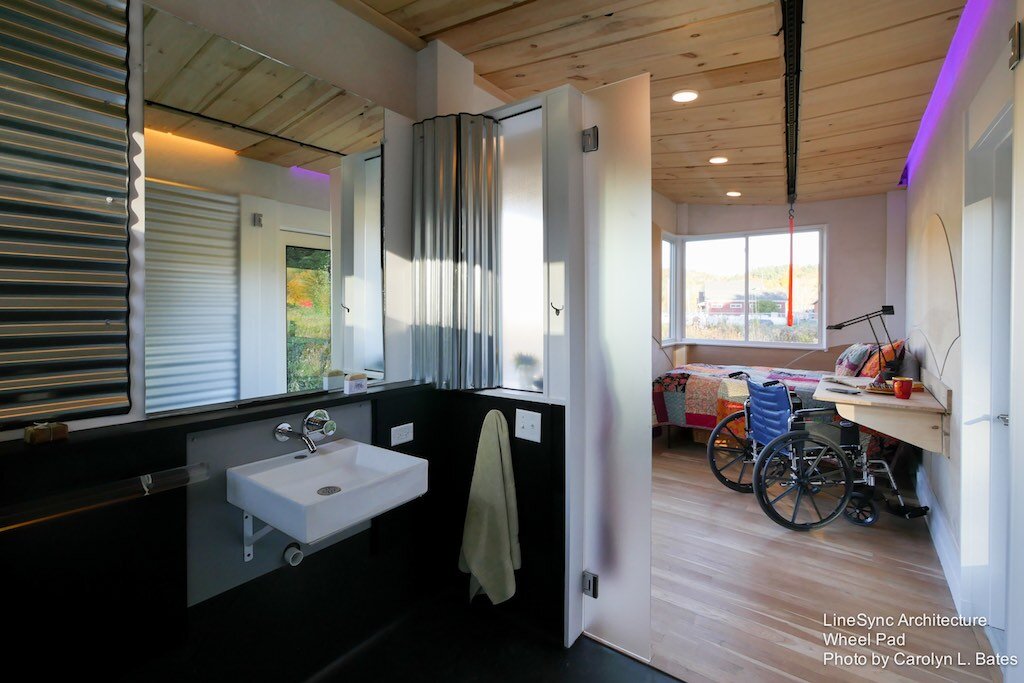 According to Wheel Pad, the company behind the project, the aim is to provide the occupants with a greater degree of independence. It doesn't have to act as a permanent home (in fact, it's suggested that it not be used on a permanent basis), but can be used as a temporary dwelling that provides families with the time to make amendments to their main home, in the event of the unexpected.
The house is set on a single level, meaning that it won't require a permit in the majority of the US. It's been designed with the aid of home health nurses, physicians, physical and occupational therapists. As a result, it has fixtures installed at a lower height, a spacious bathroom with a double swing door, and a ceiling track that serves as a Hoyer lift.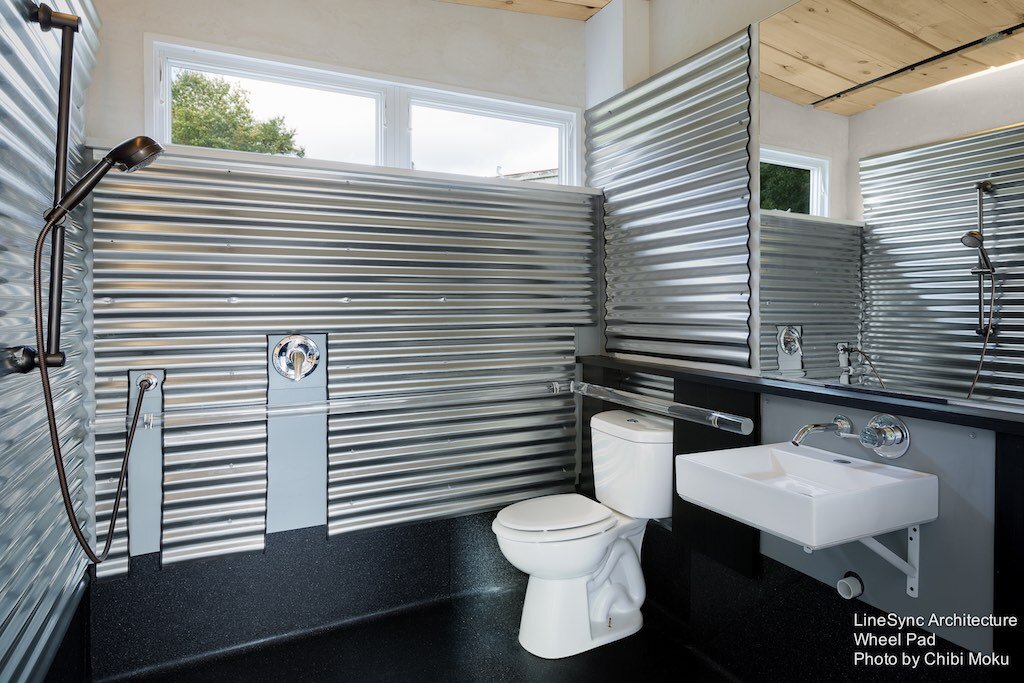 From Wheel Pad: "we will change the way our injured soldiers and civilians come home from rehab. Wheel Pad is "disruptive" in the best sense of the word. It seems everyone has a use for Wheel Pad including: spinal cord injuries, people newly using wheelchairs or prosthetics, elderly veterans and civilians, hospice care, children with disabilities."
For more tiny houses check out this family from New Zealand that decided to hit the road in a converted bus. Or, this micro-home by Richard Horden. See all tiny houses.
Via TreeHugger
Photos: Chibi Moku