Tiny houses are frequently a reflection of their owner's tastes and interests, more so than with your average home. It's common to see designs being tailored to cater for sports, pets and other idiosyncrasies.
This tiny house has been built for a doctor and her partner, a former professional kayak racer. It's been built by the Utah-based company, Maximus Extreme Living Solutions and has been titled, "Tiny Ski Lodge".
The 30-foot long tiny house contains 240 square feet of internal living space, complimented by two outdoor spaces – a roof deck over the living room and a small balcony at the hitch. The exterior is finished in a striking mix of wood siding and dark blue highlights (for the hand rails and some of the panelling).
The interior is split up over several levels. The lowest level features the bathroom and kitchen. The L-shaped kitchen is compact but functional. It contains all the basics included a stove, sink, and refrigerator, along with plenty of base cabinets and open shelving units.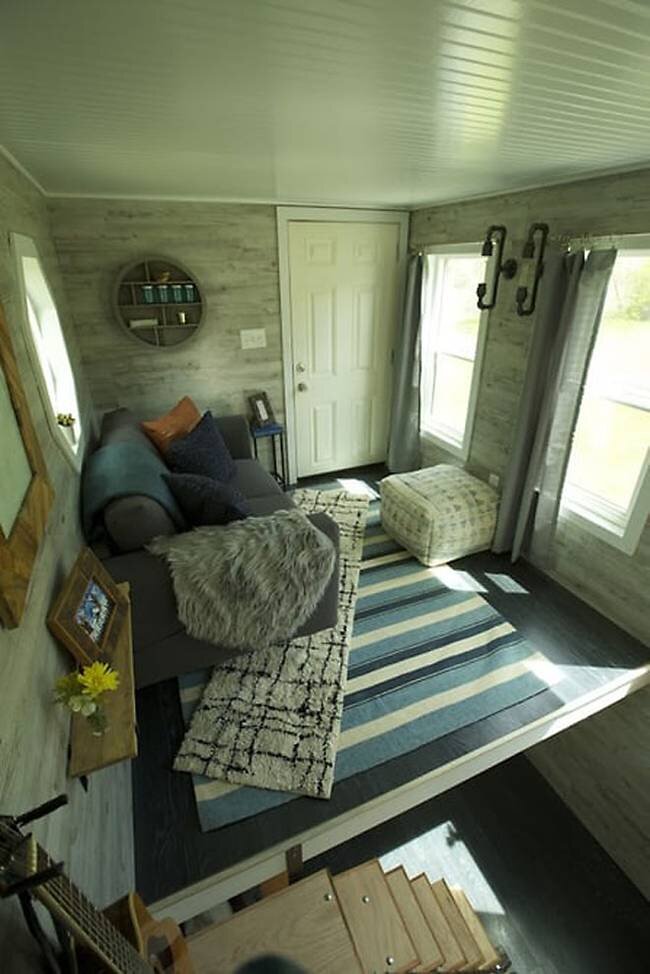 The next level is accessed by a series of cantilevered steps that jut out from the kitchen wall. They lead into a cozy living room, complete with access to the small hitch-side balcony. The final level has a relatively spacious (for a tiny house) loft that's surrounded by no less than five windows.
Other space in the home include a "sewing and repair" room – perfect for fixing up gear during the ski season. Tiny Ski Lodge makes use of Structurally Insulated Panels (SIPs) and is said to be able to withstand temperatures ranging from -50 to 150 degrees Fahrenheit (-45.6 to 65 degrees Celcius).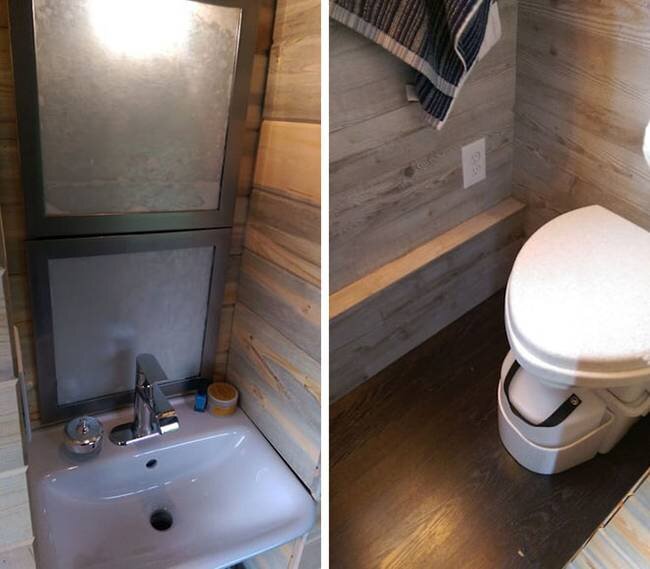 For more tiny houses check out Jyubako, a basic tiny house on wheels by Kengo Kuma. Or, the world's thinnest tiny house by Jakub Szczesny. See all tiny houses.
Via TreeHugger
Photos: Maximus Extreme