Today's tiny house comes all the way from Australia. Two graduate architects, Lara and Andrew, teamed up with Greg Thornton of Greg Thorton Constructions, to create a tiny house company.
That company, known simply as The Tiny House Company, has gone on to produce a series of tiny house modules, which can be arranged in a variety of ways to create your very own tiny home.
From the outset you're able to distinguish the different components that make up the house as a whole. The black corrugated metal section contains the bathroom pod, while the other part holds the remaining living spaces. As always, with a tiny house, it's important to take advantage of the exterior space, which they've done here with a generous front porch.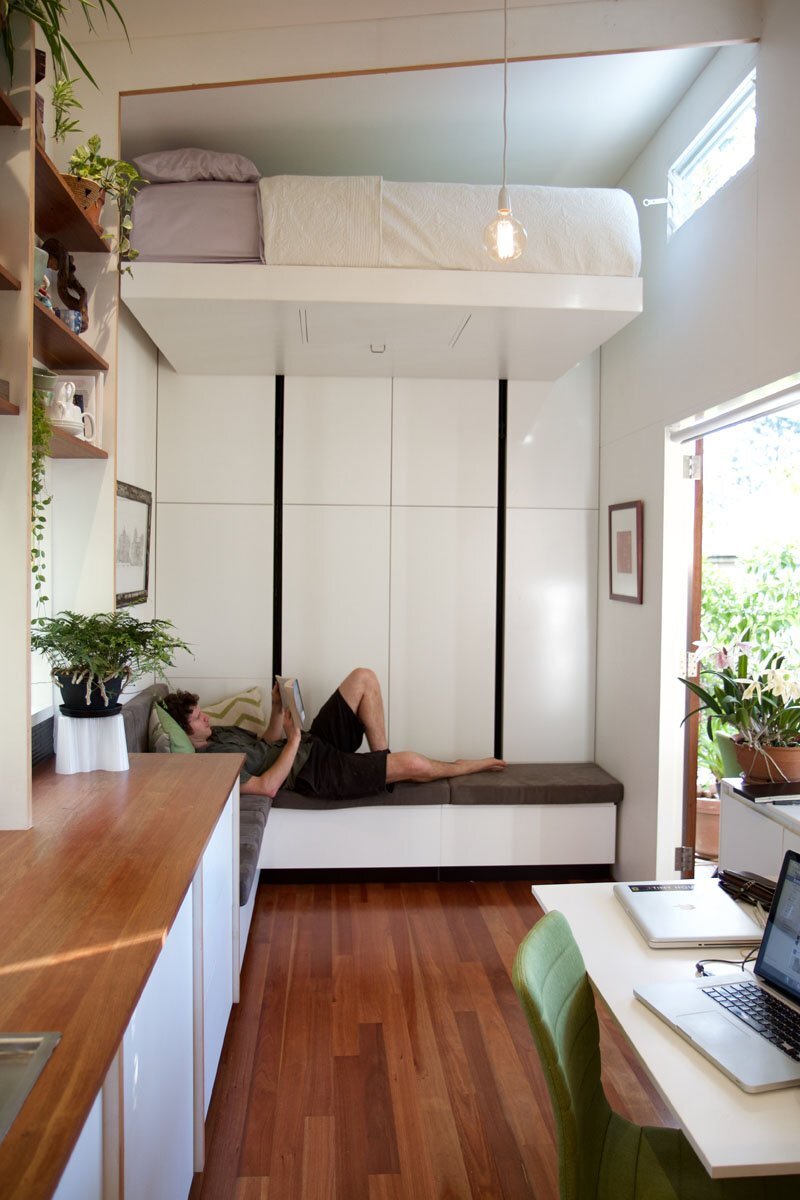 The interior of the house is finished in muted tones, with light walls and dark wood accents. There's also an organic theme running through the space, with a lot of the rear wall's shelves being taken up by plants. The main space-saving feature of this home is its floating bed, that's nested in the ceiling until needed.
The living room is set opposite the patio entrance doors. The L-shaped sofa makes use of under seat storage, and the bed hovers above the living room, ready to be lowered by hand. Following the living room, you have a sort of blend between a home office and a kitchen.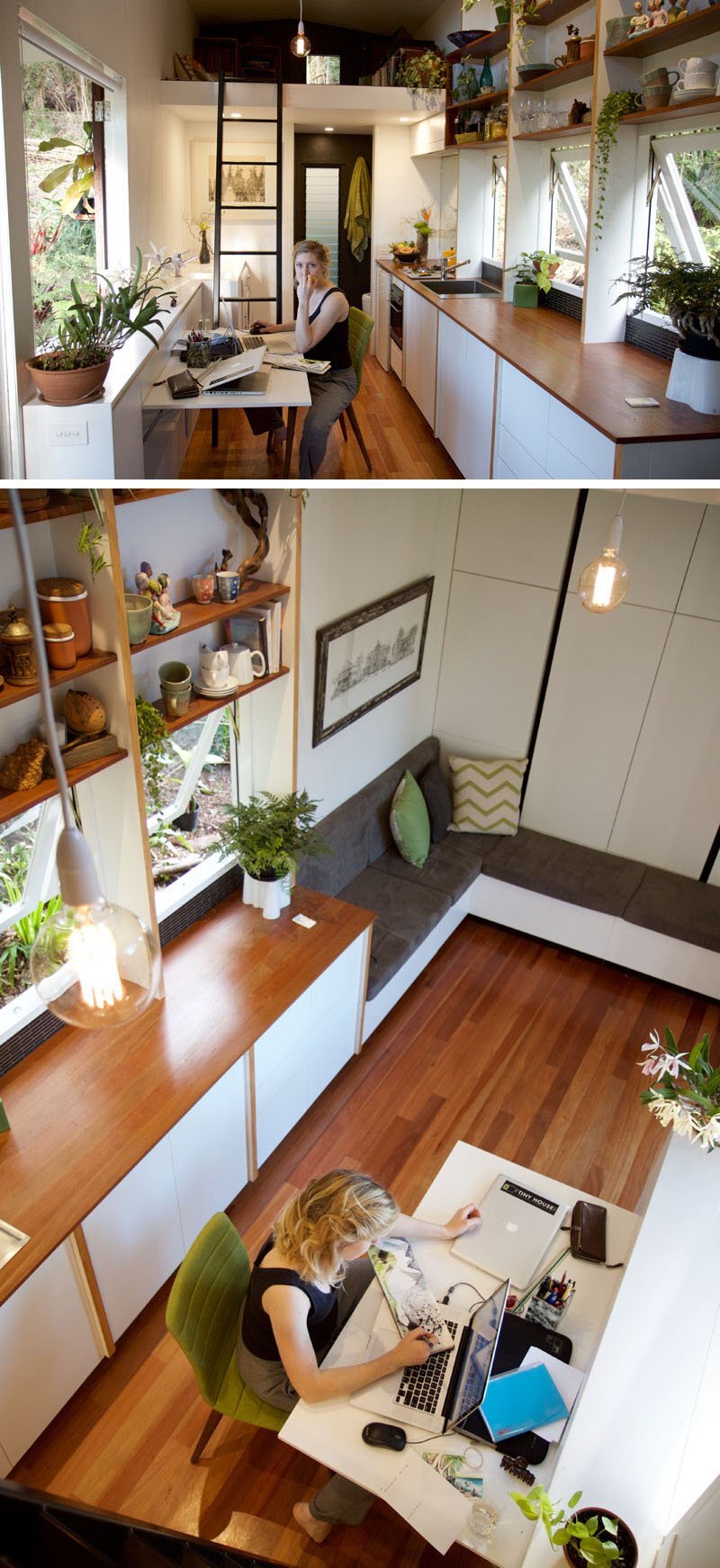 At one end, the space is predominantly used as a work station, but further down it flows into the kitchen. Storage units run the length of this section of the home. Half-depth cabinets line the front wall so as to maintain enough elbow room. The bathroom/utility room follows on from the kitchen.
The bathroom comes complete with a walk-in shower, a hand basin, and a washing machine. It's also, rather unusually, adorned with a coffee machine.
For more tiny houses check out this country-style tiny house by Timbercraft Tiny Homes. Or, this boiler room conversion by Christi Azevedo. See all tiny houses.
Via Contemporist
Photos: The Tiny House Company