The world's largest co-living block is about to open, and, according to the company behind the development, it will have so many services you won't need to leave the building. Over the last few years we've seen a significant increase in the number of shared-living projects, but none quite on this scale.
The development, titled The Collective Old Oak, is located in London and contains 550 bedrooms, making it twice as large as the recent WeWork project in New York. Residents will be able to avail of serviced rooms and shared lounges, kitchens and bathrooms.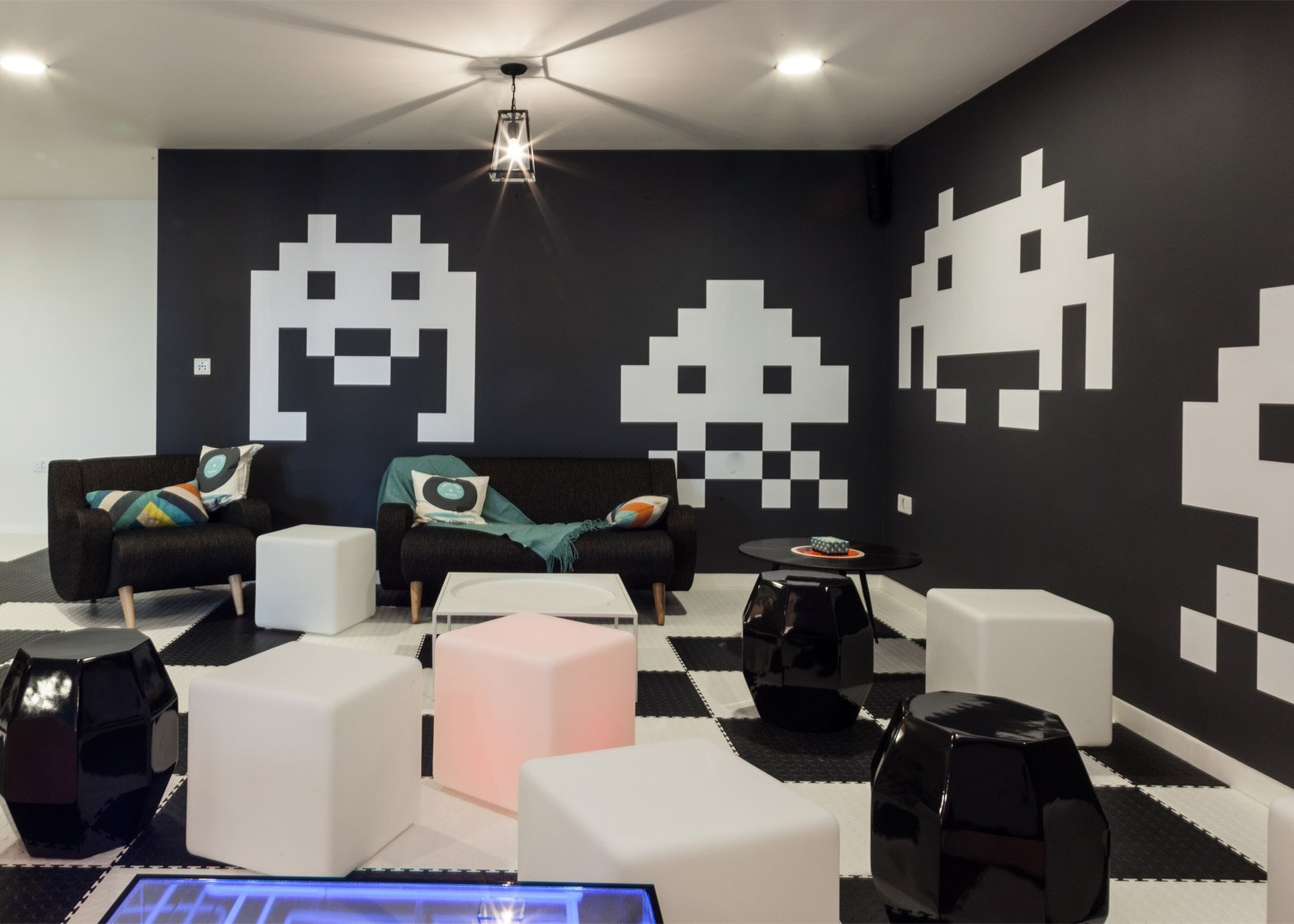 The aim with co-living is to provide people with a convenient and sociable living environment. With a workspace, restaurant, gym, cinema, spa and launderette all integrated within the building, it is without a doubt very convenient, so much so that Reza Marchant, CEO of the company behind the project, states: "In theory you wouldn't have to leave the building if you didn't want to, because you have everything at your fingertips".
The Collective Old Oak is a cross between student housing and hotels, and is aimed at young professionals aged between 21 and 35. Rent starts at £225 per week (bear in mind this is London, where rent is sky high). This figure covers the utility bills, council tax, wifi, a concierge, cleaning, security, and linen changes.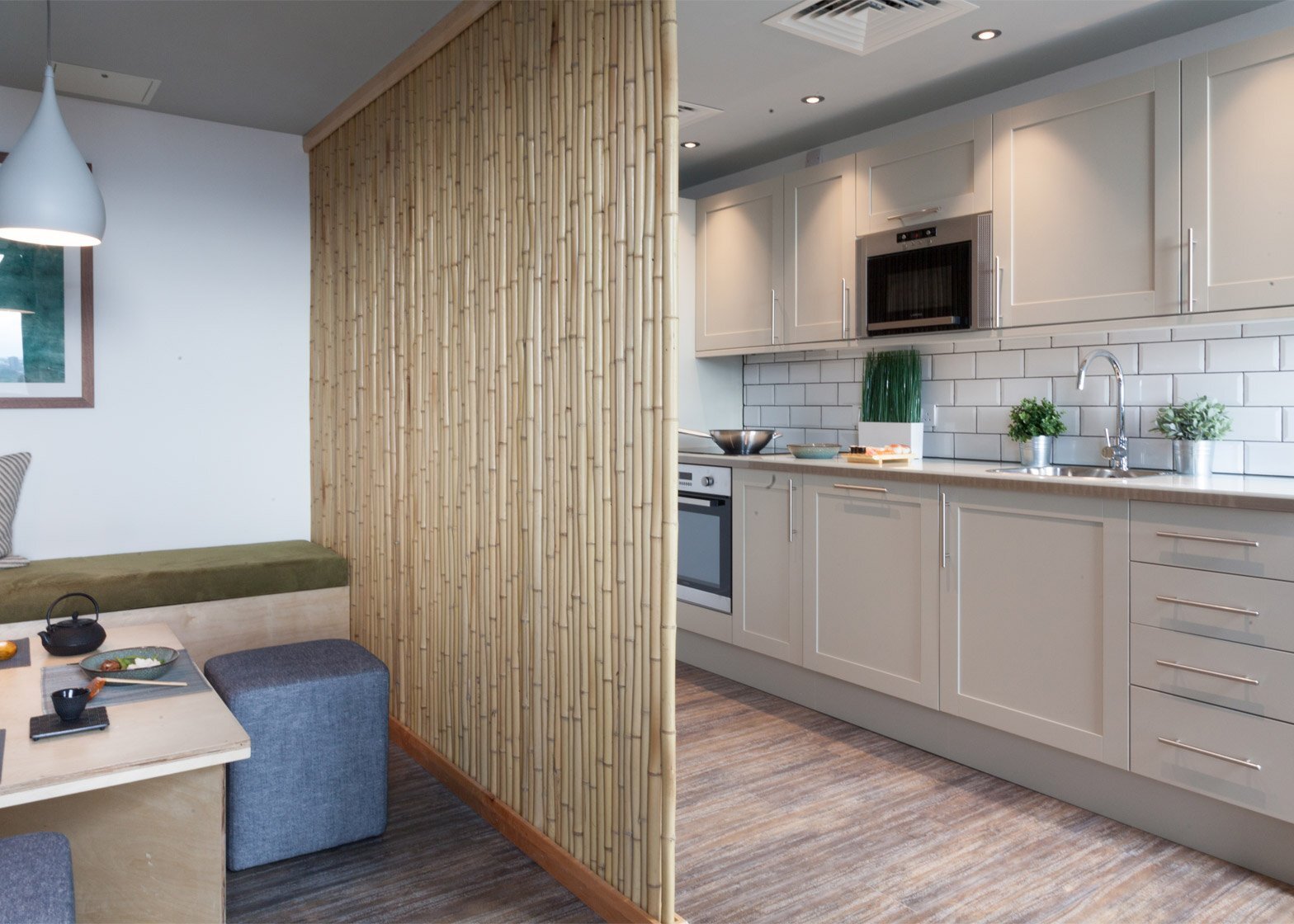 Generally, the space is divided up into what they're calling "twodios" – two en-suite bedrooms that share a kitchenette. Each floor also has its own communal living space, and a larger kitchen/dining area that's shared with anywhere between 30 and 70 residents.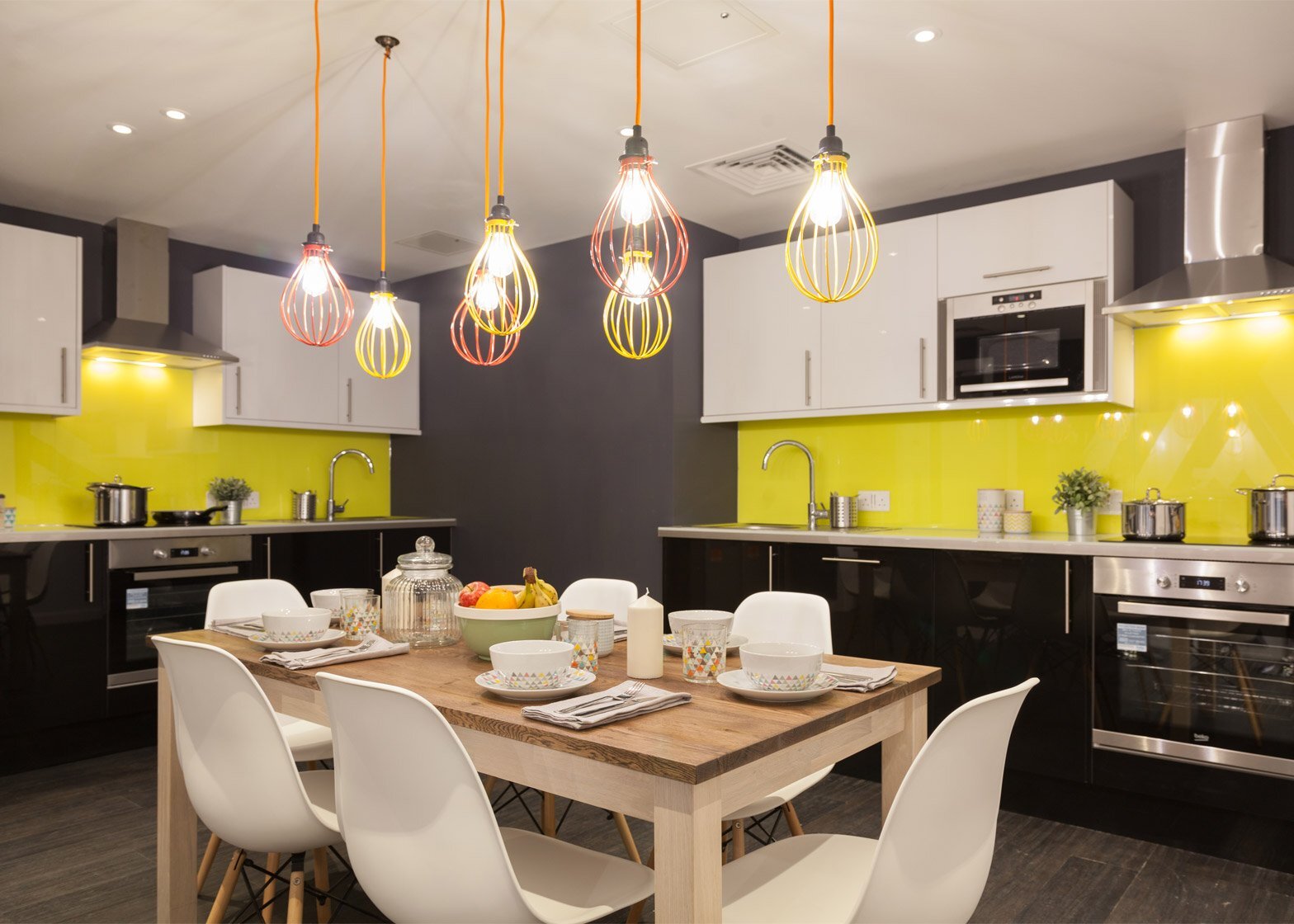 There'll also be plenty of opportunities to socialize – three full-time community managers are on board to curate a programme of events that will take place within the communal parts of the building.
According to Reza, this shift in lifestyle is being driven by a desire to settle down later in life: "People nowadays don't like to commit. Ultimately experiences are what people value above material possessions and co-living really embodies that. Buying a house is obviously for a lot of people still an aspiration but it's becoming less so with our generation. Having a mortgage is a big commitment."
For more spaces check out this living room pod that's been used by Peter Berkowitz to minimize rent in San Francisco's Bay area. Or, this Belgium home's smart space-saving bedroom solution. See all spaces.
Via Dezeen
Photos: The Collective