Designed by Rogers Stirk Harbour + Partners on the behalf of a YMCA, the Y-Cube is a 26 square meter (280 square feet) prefabricated tiny house that serves as a prototype for future developments. The YMCA asked the architects to create an affordable dwelling for residents that were making the transition from the non-profit hostels to the property market.
At a cost of just £30,000 ($50,000) the Y-Cube is definitely one of the most affordable prefab houses to come out of the UK in recent years. The size and simplicity of the units allows them to be transported to the owners site, were they can be installed.
According to Andy Redfearn of the YMCA, they hope to lease the Y-Cube units out to people for a period of three to five years. The aim is to provide the individuals with a means of affordable short-term accommodation that allows them to save up for a deposit.
The unit has been nicknamed "the Monopoly hotel" due to its shape and color. Overall, it took just eight weeks to build the Y-Cube in the factory and one more week to install it on the site. The units will be available to rent for £140 per week ($233), and the YMCA expects the project to have paid for itself in 15 years with a 5% return for investors.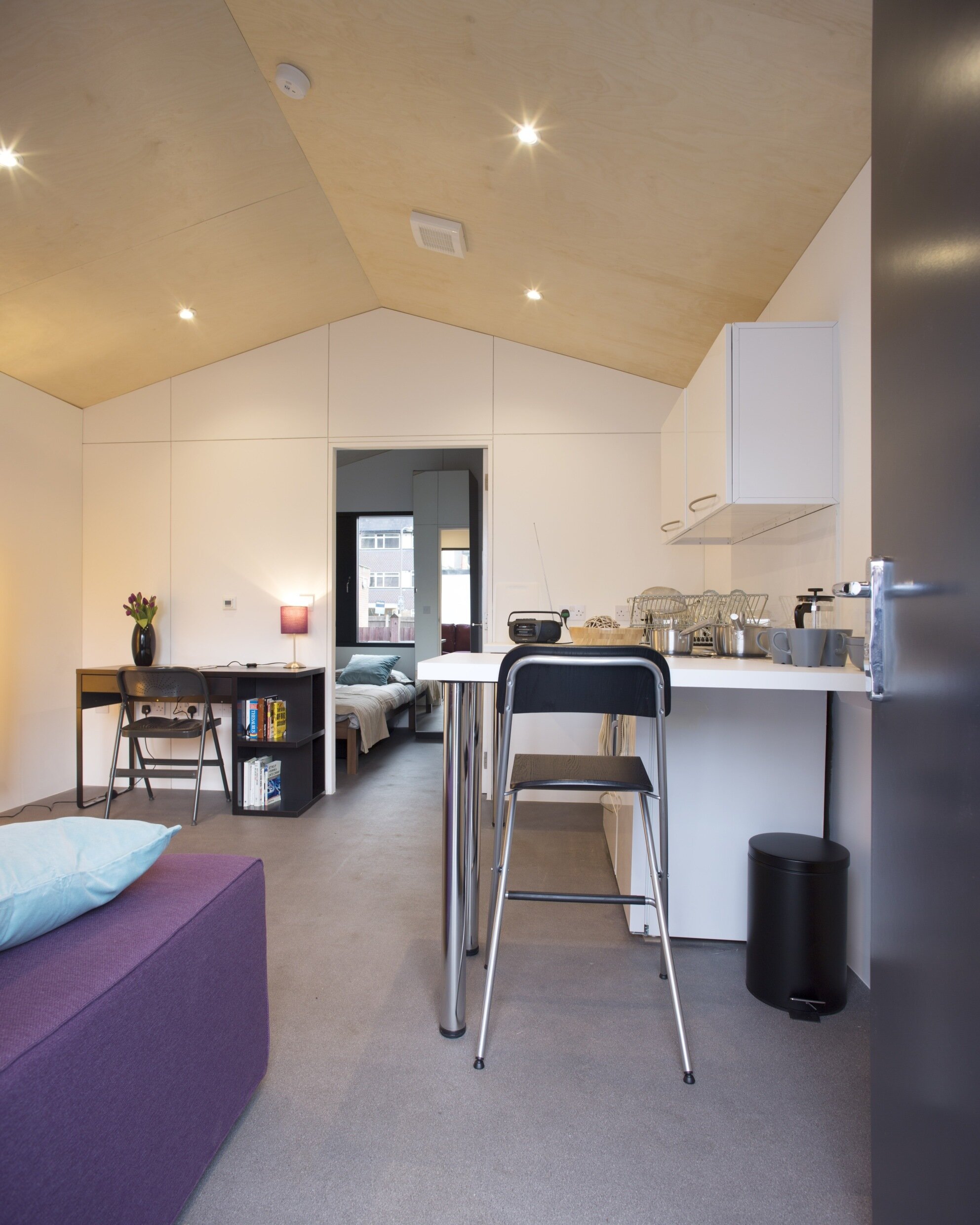 The prototype home achieved a Level 6 rating when tested against the code for sustainable homes – the highest rating available in the UK. The modular design of the Y-Cube allows several units to be stacked on top of each other. The YMCA has already ordered a further 36 units to create a large-scale complex in Mitcham, and another project has just received planning permission for a site in Newham.
From Ivan Harbour: "The next step is to find a bigger scheme. If we can get the demand right – something like 150-plus units per year – the aim would have a factory in the borough itself, employing local people at the heart of the community."
For more prefab dwellings and spaces check out the Minimod, an off-grid tiny house with a minimalist interior designed by MAPA Architects. Or the Billboard House, a lightweight steel structure that functions as a home for an artist in Mexico City. See all prefab houses.
Via ArchDaily
Photos: Rogers Stirk Harbour + Partners