Created by MIMA House, and called MIMA Light, this prefab tiny house is their smallest design available so far. The company was started by architects Mário Sousa and Marta Brandão in 2011 with aim to offer high quality prefabricated homes that are also affordable.
MIMA Light is clad in aluminium panels with glazed bays at both ends, and a mirrored base that creates the impression that the entire building is floating. One end of the home features a small exterior deck created by stepping back from the gable end.
The interior is finished almost wholly in pine – from the floors, walls and ceiling to the kitchen cabinets. Given its width, living areas are located sequentially. The entrance takes you into a small corridor from which you can access the bathroom, bedroom, or living room.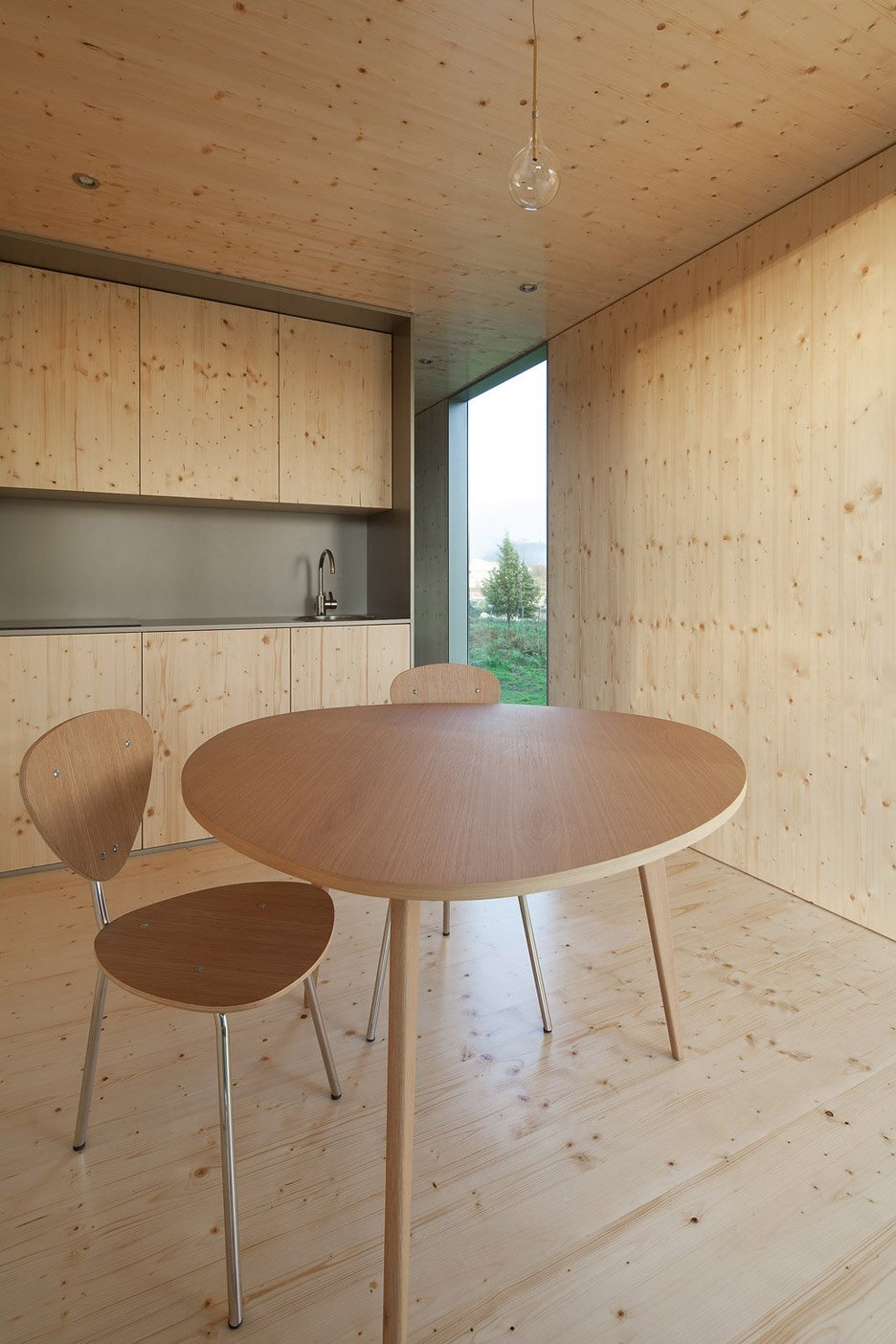 The bathroom is sandwiched by the main living area (featuring a small kitchenette and living room/dining area) and the bedroom. The bathroom, being a private space, required less access to natural daylight, unlike the other two rooms which are flooded with light thanks to the patio doors/windows.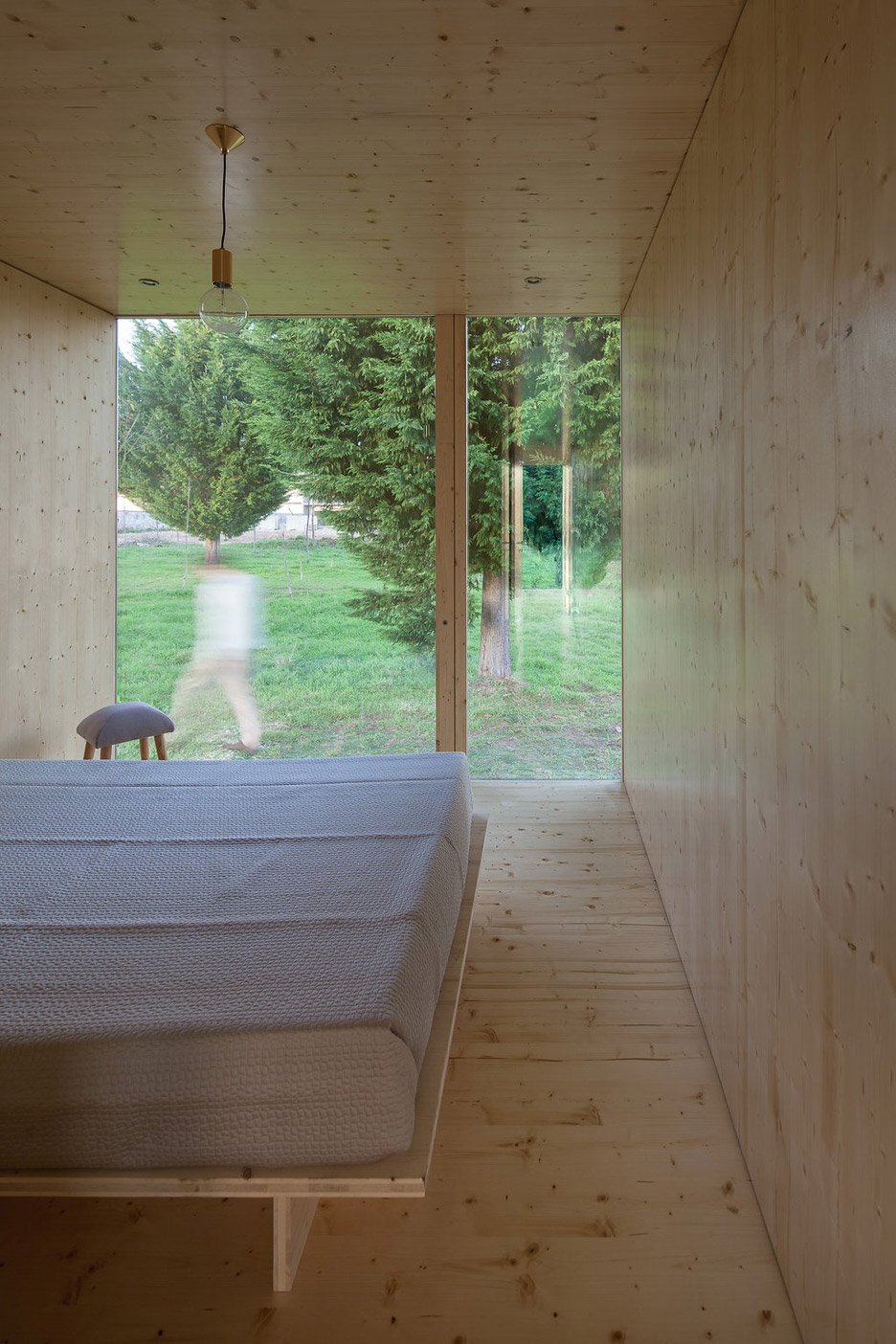 The house can be tailored to suit the owners needs, with sizes ranging from 23 to 39 feet (7 to 12 meters). The structure itself is composed of the increasingly popular building technique, cross-laminated timber (CLT). Using CLT allows them to speed up the process of production, provide good r-values and produce a very robust structure.
From the architects: "MIMA Light is the ultimate achievement in modular construction, combining an outstanding lightness with an iconic and minimal image." I'm not so sure it's the "ultimate achievement" in modular construction and its originality is questionable – I find its design strikingly similar to the MiniMod, released several years ago by another European company. In fact, I'm not the only one to pick up on this; Lloyd Alter of Treehugger has a nice little rant about it too.
For more prefab houses check out the MiniMod, an off-grid home by MAPA Architects. Or, the Y-Cube by Richard Rogers that aims to tackle the UK's housing crisis. See all prefab houses.
Via Dezeen
Photos: Jose Campos