Called Atlas, this house has been designed by the Longmont-based design firm, F9 Productions. The tiny house on wheels aims to bring together a number of elements to create a luxurious, comfy home while maintaining the freedoms of a travel trailer.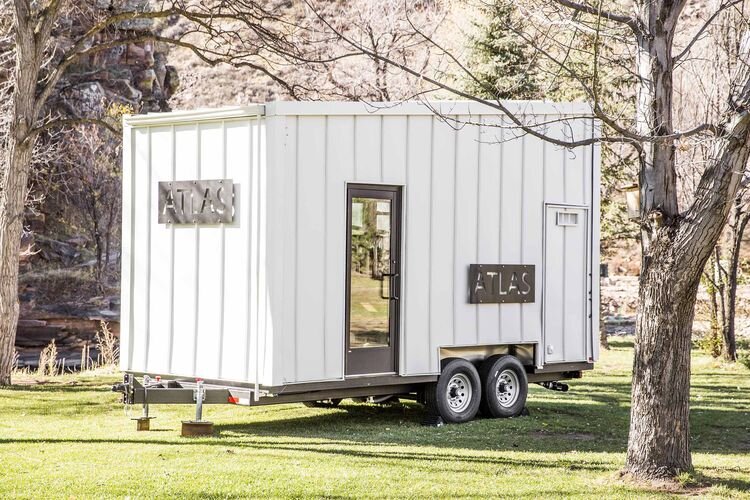 The house contains a total of just 196 square feet, but takes advantage of several space-saving ideas in order to capitalize on what little space there is. The unit also features a 640-watt photovoltaic array that's set atop its roof and a rainwater harvesting system.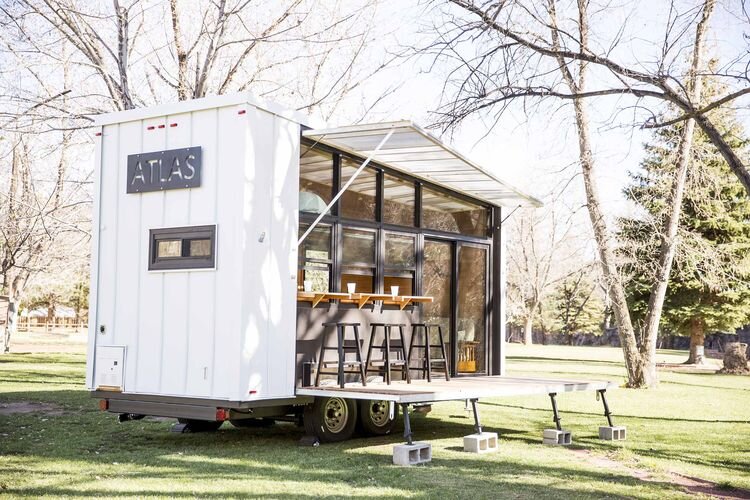 The solar panels and rainwater harvesting/filtration system help to reduce Atlas' energy dependence, freeing it of camp grounds and other places where you would typically be able to hook up your home. The exterior looks to be clad with seam metal, while the interior is finished in the warm tones of wood.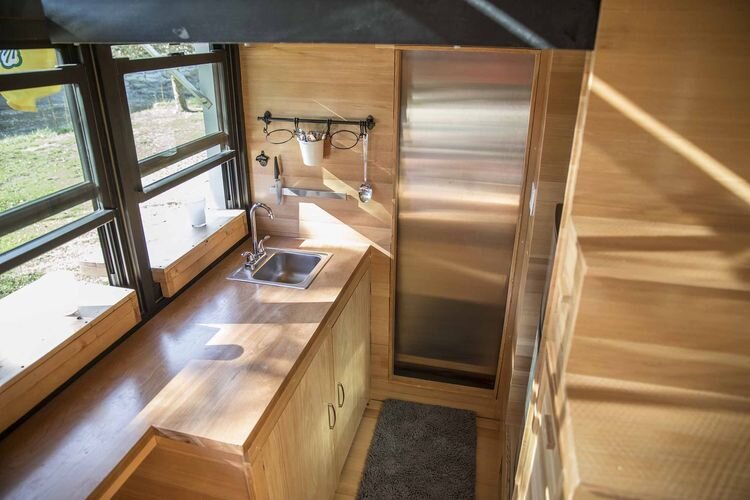 One face of the microhome is dedicated to a fold-up porch – the side wall can be folded down and levelled to create the porch deck, while a small translucent awning can be raised to provide some shelter. This face of the unit also contains glazing along its length, providing plenty of opportunity for natural light to brighten the interior.
The first floor contains a bathroom to the left-hand-side, followed by a small galley kitchen. The bathroom has a walk-in shower and toilet set up. The kitchen takes advantage of space under the stairs in order to create more shelving and a spot for the refrigerator.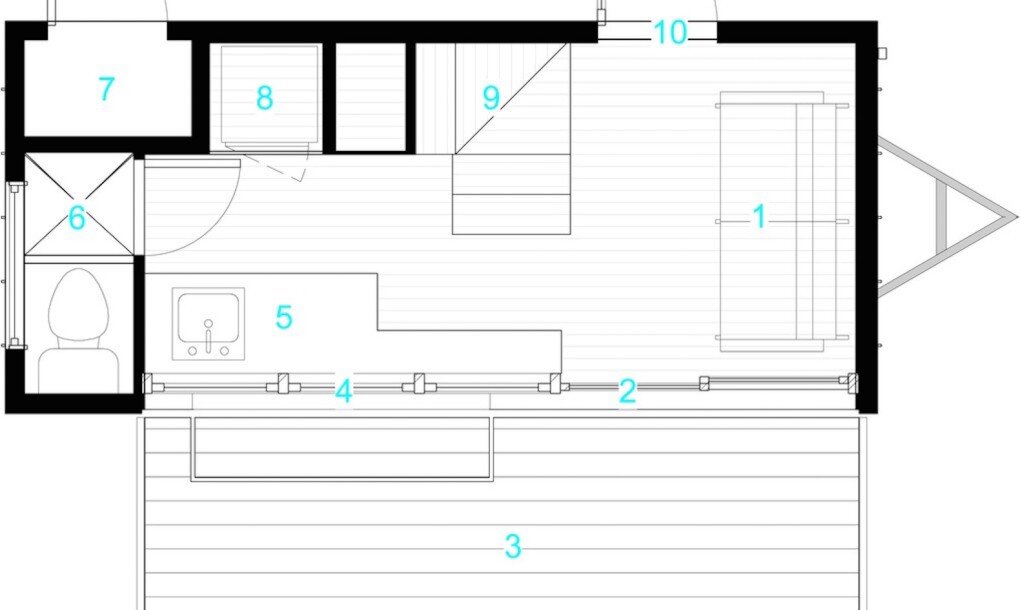 The other half of the home contains a small but adequate living area. The wrap-around staircase leads up to a small loft. It's able to accommodate up to three adults, or two adults and two children, by using a fold-down futon on the first level. The cost? Prices start at $75,000.
For more tiny houses check out this 377 square foot home in Italy that's set into a mountainside. Or, this tiny smart house by Kyle Schuneman and Intel. See all tiny houses.