We came recently across this gem of a tiny house, and what's more it's located in our own country – Ireland! So we just had to share it with you. This tiny house belongs to Dominic Stevens, you can view additional pictures on his website: Irish Vernacular.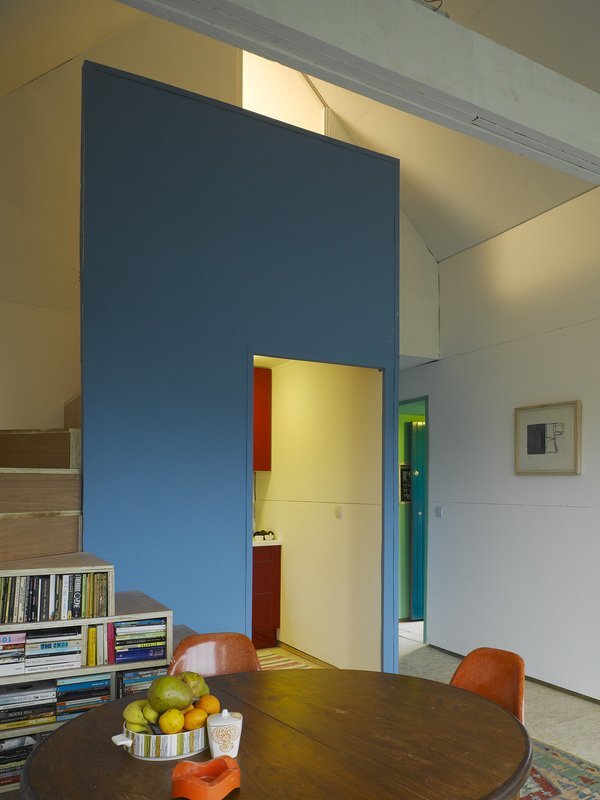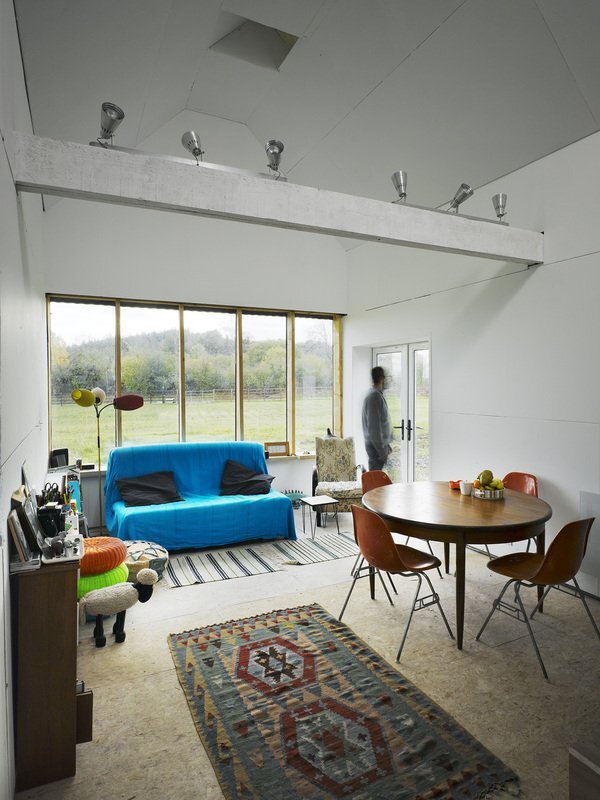 The house has a cool and bright interior. It's shown here with exposed OSB flooring, and unfinished drywall, giving the house quite a bare, raw/exposed look. It's unknown if a finish was applied to the walls and floor at a later date (probably not – it's vernacular), but regardless painting timber beams has always been a bit of a 'no-no' to me.
An overview of the construction process can be seen in the pictures below. It shows the main aspects of the building process including preparation and site clearance, foundations, wall, floor and roof construction and erection, sheathing and installation of the moisture barrier, vapour barrier and cladding.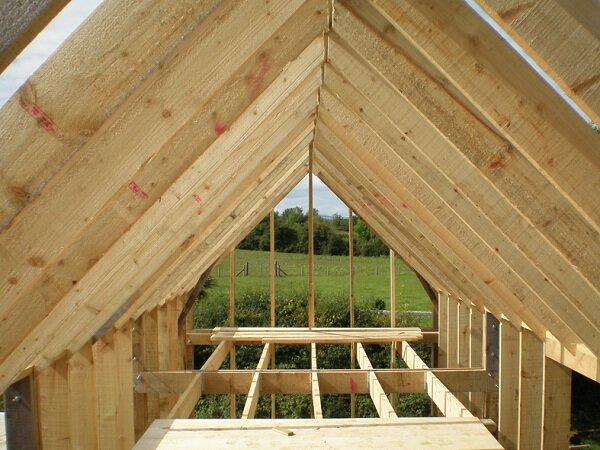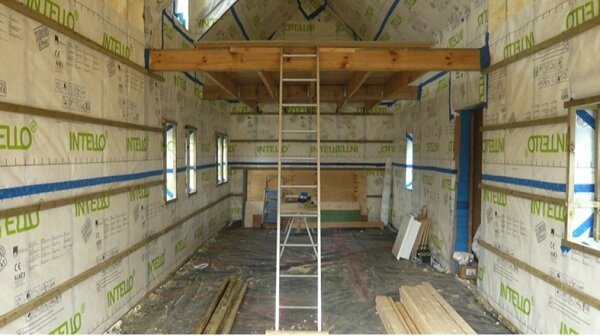 This tiny house was completed for just €25,000 (~$32,700) and took just 50 days to construct (over a period of 2 years)! Overall, I think this house was successful in meeting its design criteria, and while some aspects of the framing could be considered over-design, this home is still a highly functional, and cost effective space to live in.