The city of Copenhagen has become one of the world's most desirable places to live thanks to its culture and contemporary design. But its popularity has come at a cost – there's a shortage of both land and housing. This project, by the Danish company CPH Containers, aims to address the housing of students.
Copenhagen's university system has seen rapid growth since its inception. To address the needs of housing these students, CPH Containers and architect Søren Nielsen, have teamed up to create a student village. The village is set on the only affordable land in the city – its ports.
The ports are zoned to prevent any permanent construction, hence removable containers seemed like the perfect solution to the issue. The student village acts as a temporary development that can be removed at any time, with few changes made to the physical site. Their close proximity to main transport routes would also speed up the process.
Perhaps one of the most challenging aspects of container home design is maintaining their primary use – transportability. In this case, several containers are fixed to one another through bolting, allowing for the dismantling of the units in future. The bolts can then be hidden beneath the interior floor, wall and ceiling finishes.
The central portion of the house is created by cutting a 40-foot container into two halves, and separating them by two meters (6.5 feet). This creates a large, open living area with two nooks for the bedroom and bathroom. The bedroom niche faces the living room and contains a daybed for sitting or sleeping.
The single galley kitchen runs the length of the adjacent wall, with the remainder of the space being used for circulation and a small dining area. The interior has been finished in wood because of its aesthetic, and durability when compared against finishes like paint or synthetic plaster.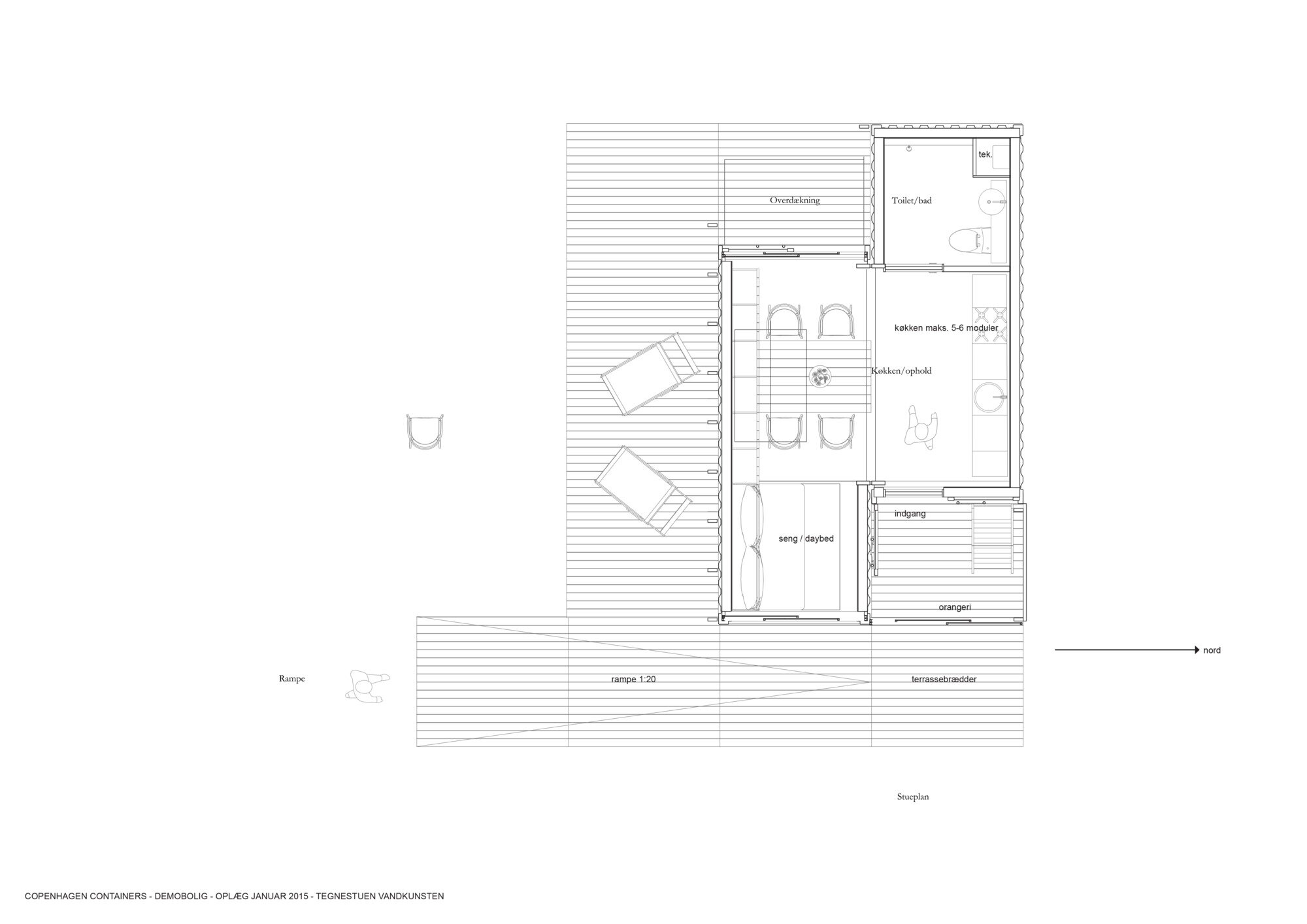 Light levels have been carefully measured – they wanted to create some areas that were flooded with natural light, and others that would provide a darker, quieter atmosphere. In the future, the land will likely be rezoned and traditional development will be passed. When that day comes, the village will be disassembled and transports to a new site.
For more container homes check out this contemporary home from Saint Bresson in France. Or, Sol Van Kempen by Sustainer Homes, an eco-friendly off-grid home. See all container homes.
Via ArchDaily
Photos: Grey Visuals