Called the Zoku Loft, this micro-apartment in Amsterdam is catered towards the nomadic professional and has been designed by local design studio, Concrete. The word Zoku is a Japanese word and translates as family, tribe or clan, and is meant to represent the variety of clientèle that the Zoku Loft can accommodate.
The interior is crisp, clean, and contemporary. It features a number of furniture items from local companies, such as the "Rest" sofa, and "Fibre" chairs from Muuto, which, according to the architects, have been adopted and customized specifically for the apartment.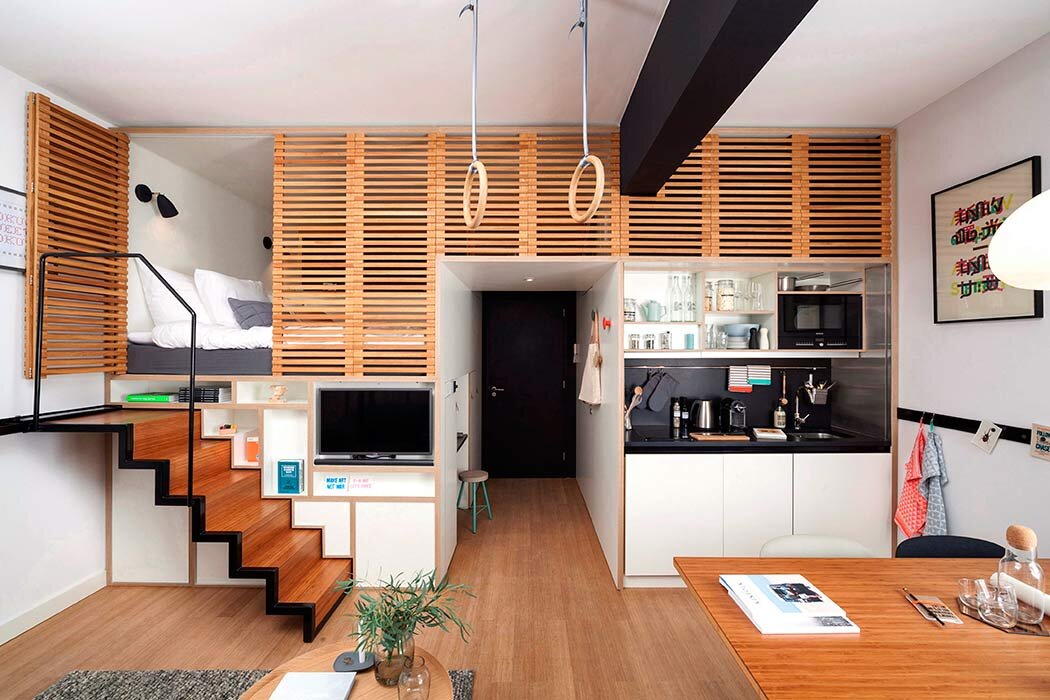 The apartment is split up into two main spaces: the more private, screened bedroom and bathroom to the rear, and the open plan kitchen, dining and living room to the front. The large windows and tall ceilings help to keep the space bright and airy.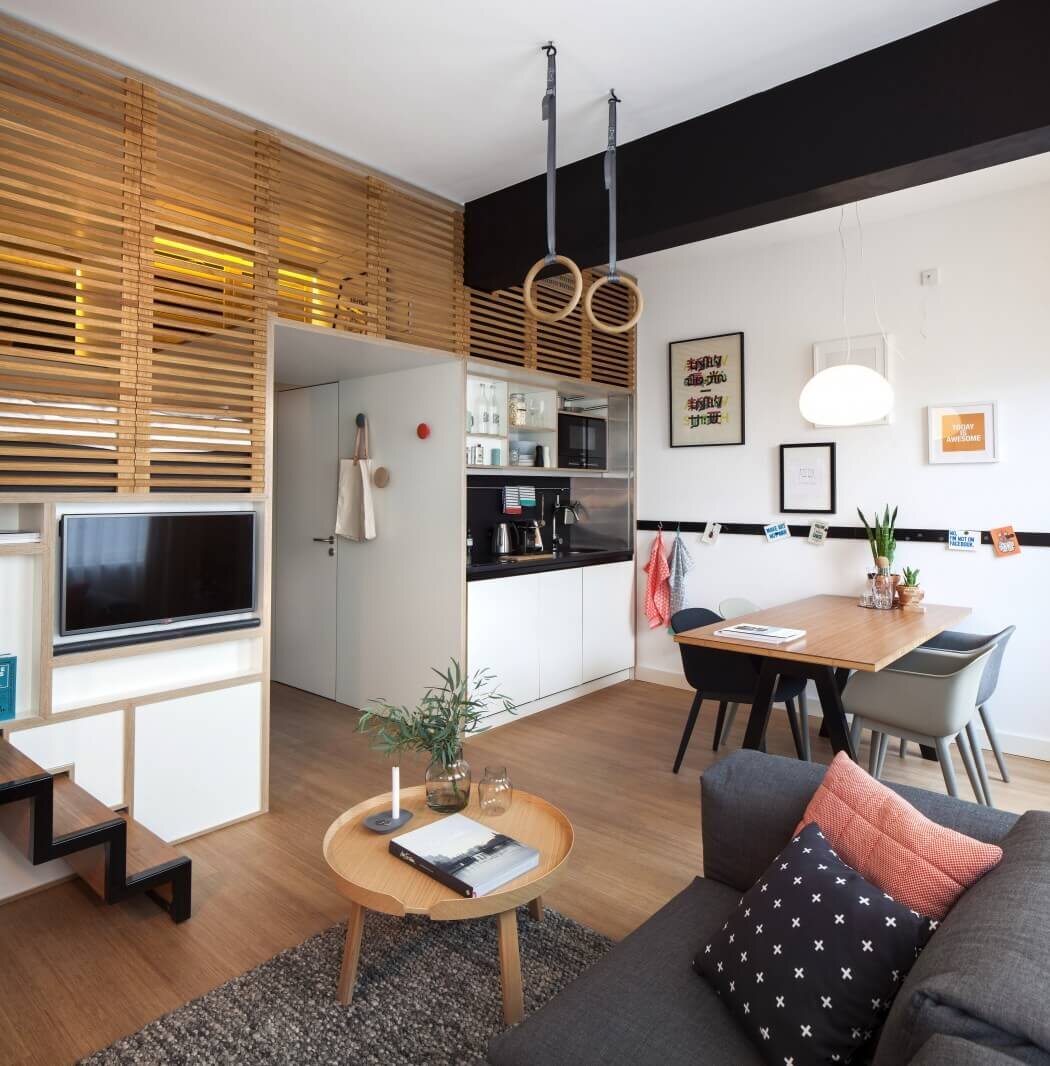 The kitchen is a simple and small affair with a two-burner cooktop, microwave, sink, under-counter refrigerator, a kettle and a coffee maker. On the opposite side of the apartment you'll find built in storage and the home's entertainment center; a TV.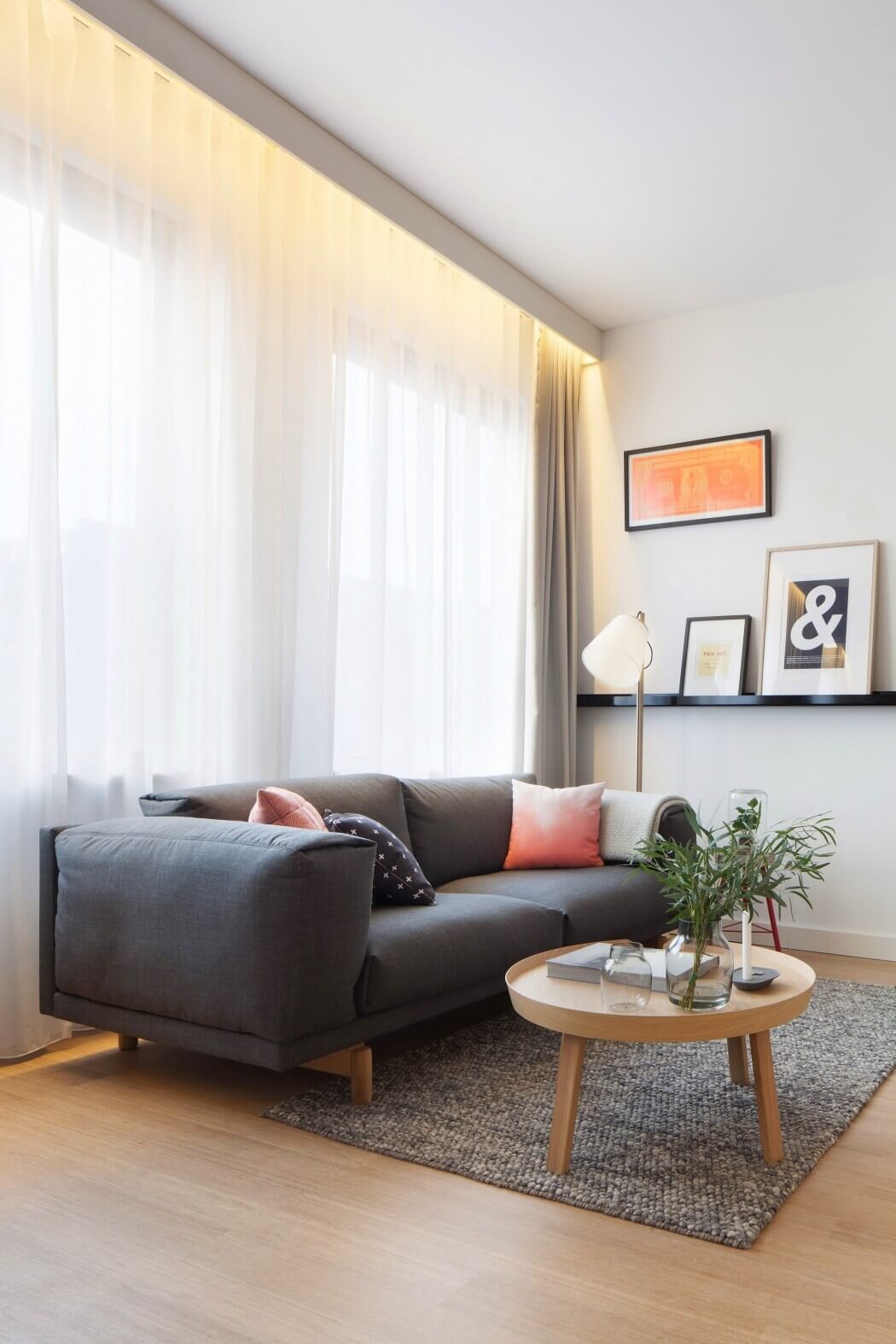 The storage area also features an inventive staircase – with a handrail – that can be pulled out so as to access the sleeping loft. When not in use it's simply pushed flush against the cabinets to free up the living area. The loft contains a king-size bed, and is partitioned off with wooden screens that help to prevent too much light from entering.
Interestingly, the Zoku Loft has a set of exercise rings fastened to the ceiling, ensuring you'll still your acrobatic workout session for the duration of your stay. According to the architects, 133 of these apartments will be opening in the center of Amsterdam in 2015.
For more apartments check out this 175 square foot dwelling with a hide-away kitchen. Or, this small Swedish apartment that exudes style. See all apartments.
Via Home Adore
Photos: Ewout Huibers