Dubbed Zilvar, this family home can be found on the outskirts of a small village in Eastern Bohemia, Czech Republic. The small timber clad structure has been designed by local architecture firm ASGK Design, who were tasked with creating a low-impact, low-energy home.
The shape of Zilvar was informed by the client's 4-year-old son who "wanted the building to represent an arthropod, sloping towards the enormous oak tree." Aside from it's unusual shape, it's set on a site that's surrounded by fields and forests.
Its location experiences a micro-climate of frequent rain, strong winds, and eastern sun. The local weather conditions were all factored into the design of the home, along with the client's need to create a calm, tranquil space were they could escape from the hustle and bustle of the modern world.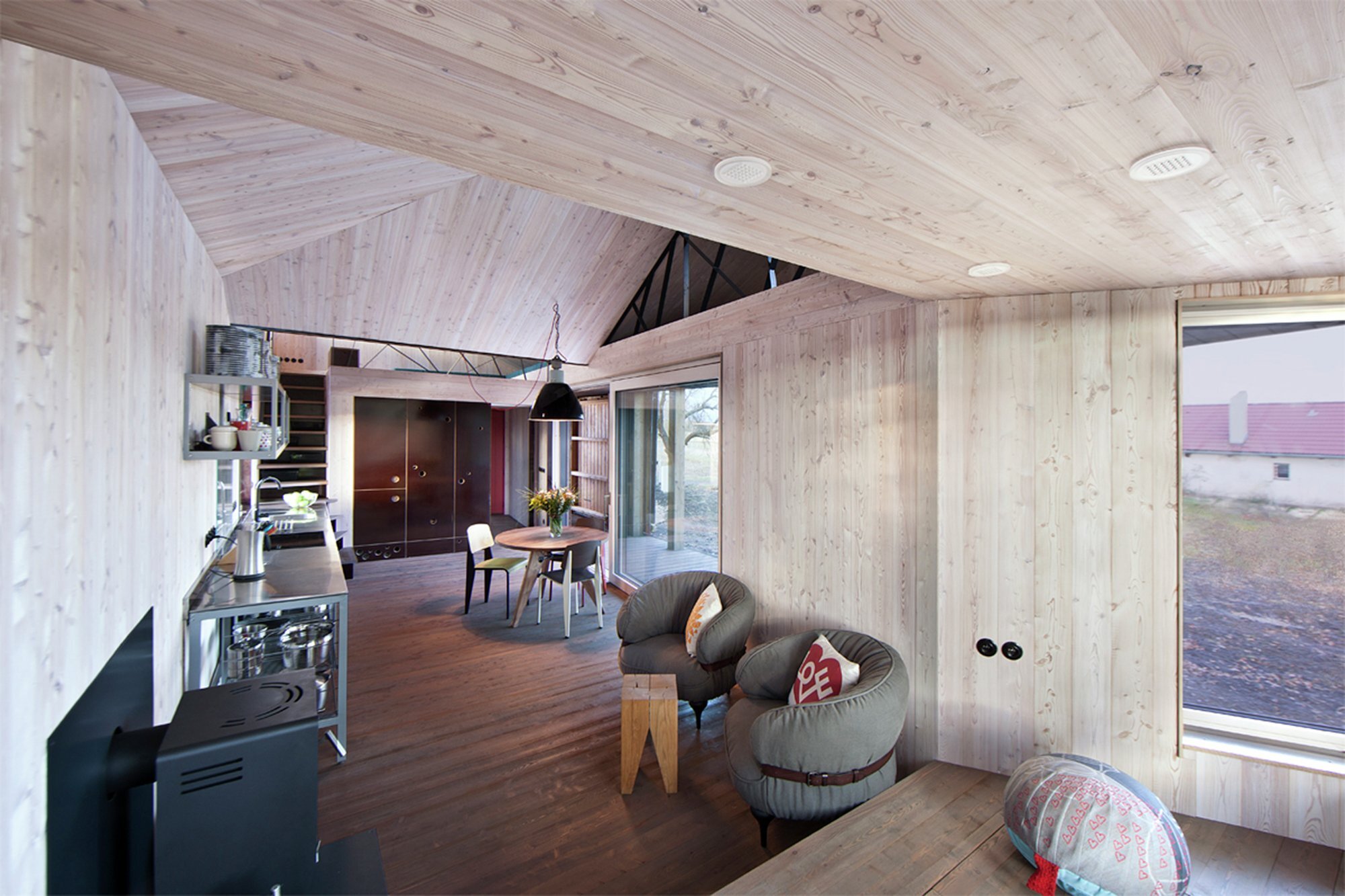 Zilvar is constructed with 2×4 walls that are clad with larch siding. The siding makes use of a "burn and stain" technique to help provide the wood with a longer lifespan. In the winter, the low lying sun acts as a source of heat gain. In the summer the exterior shades help prevent overheating.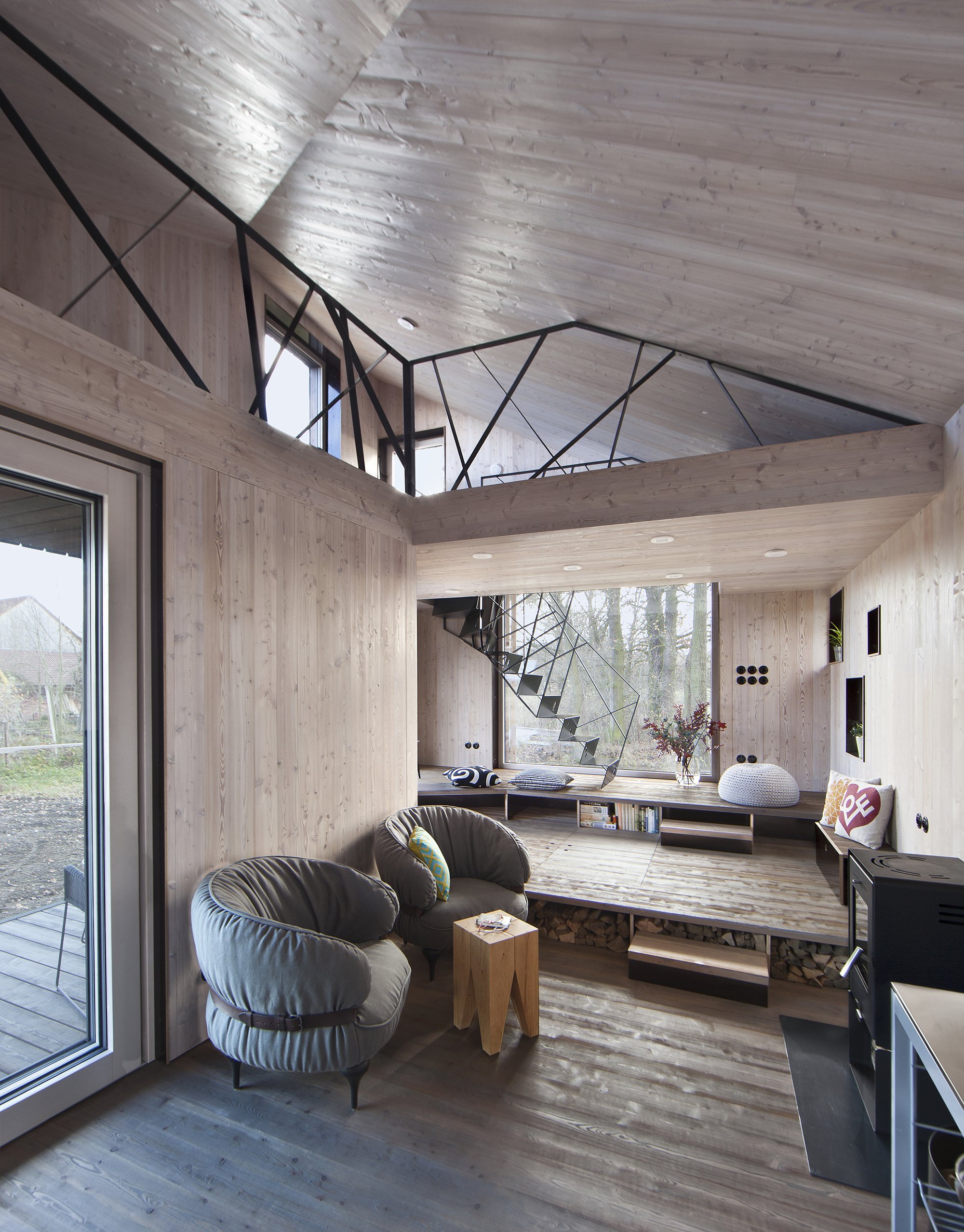 Despite it's appearance, the house is actually quite small. The first floor contains an open plan layout, with the central section being occupied by the living and dining area, and kitchen. To right side of the house there's a bathroom and entrance, while the left features a multi-level lounge and access to the loft.
The upper level of Zilvar contains a snug but adequate loft for the couple and their son. Both floors of the house take advantage of its location and provide panoramic views of the surrounding countryside. The large inset sheltered deck also provides them with a place to sit outside year round.
For more small houses check out Holzhaus am Auerbach, a modern holiday home in Baveria. Or, Andreas Margin Lofs small retreat revamp in Sweden. See all small houses.