Set in Lisboa, Portugal, this modern apartment is in close proximity to several Lisbon universities. It's location makes it ideal for use as student accommodation, and local architecture firm, UMA Collective, were enrolled by the owners to transform it into a functional, colorful home.
The original building was built in 1961, and didn't have any period features worth holding on to – it's main advantages were its location, and the view of a nearby river. All told, the three bedroom apartment contains 538 square feet (50 square meters) of living space.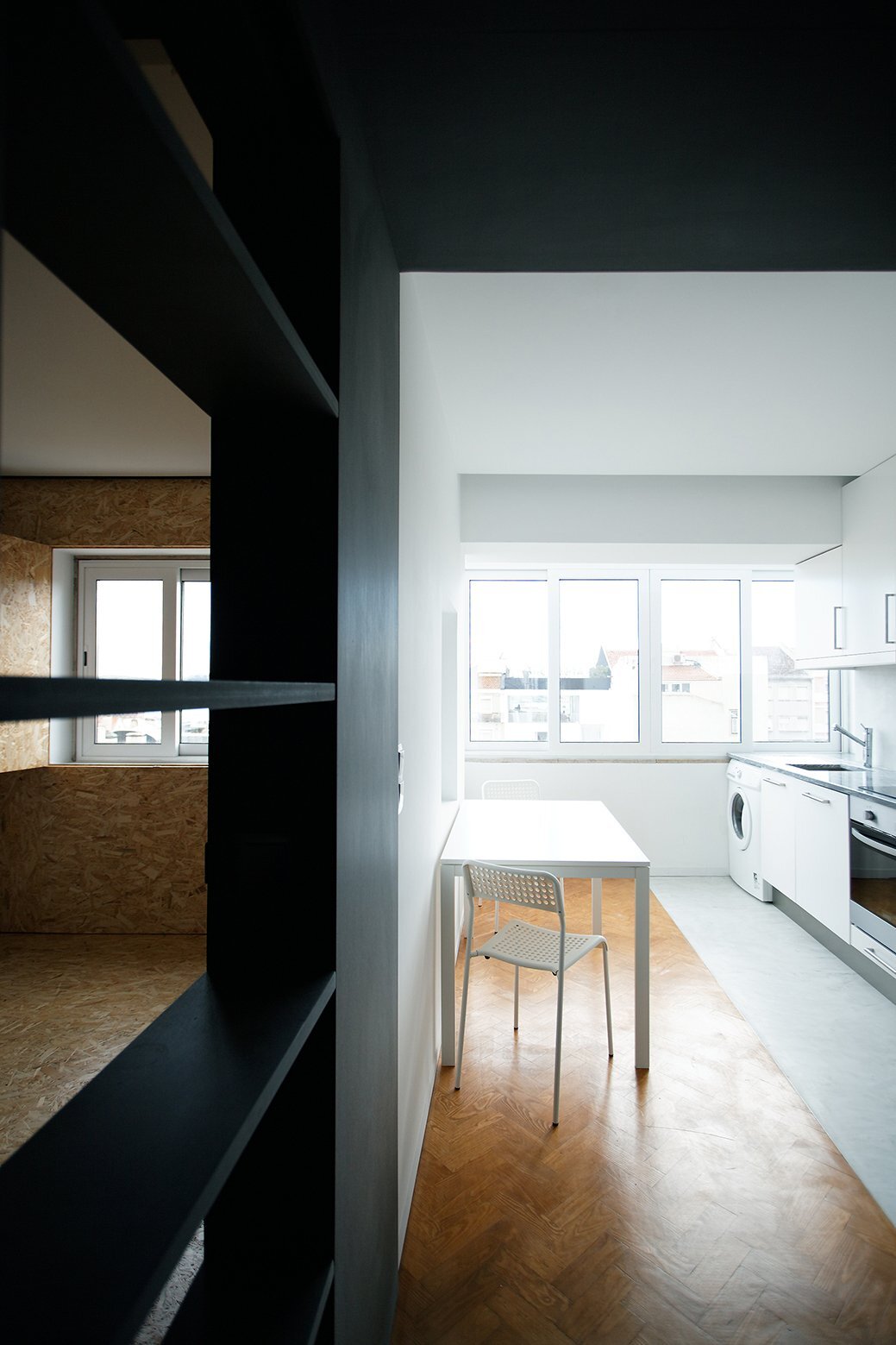 To maximize the investment, three bedrooms were introduced along with a new kitchen, toilets, and a entry area that's meant to double as a living room. Calling the entry area a living room seems a bit of a stretch – it's central to the apartment and acts as the "go between" for each of the rooms, with five doors opening into it.
Renovation works were carried out using affordable materials such as OSB and Valchromat. The overall impression is that of a contemporary home. It's finished in a mix of bright white and wood clad walls. Some items of furniture and partition walls have also been painted a stark black.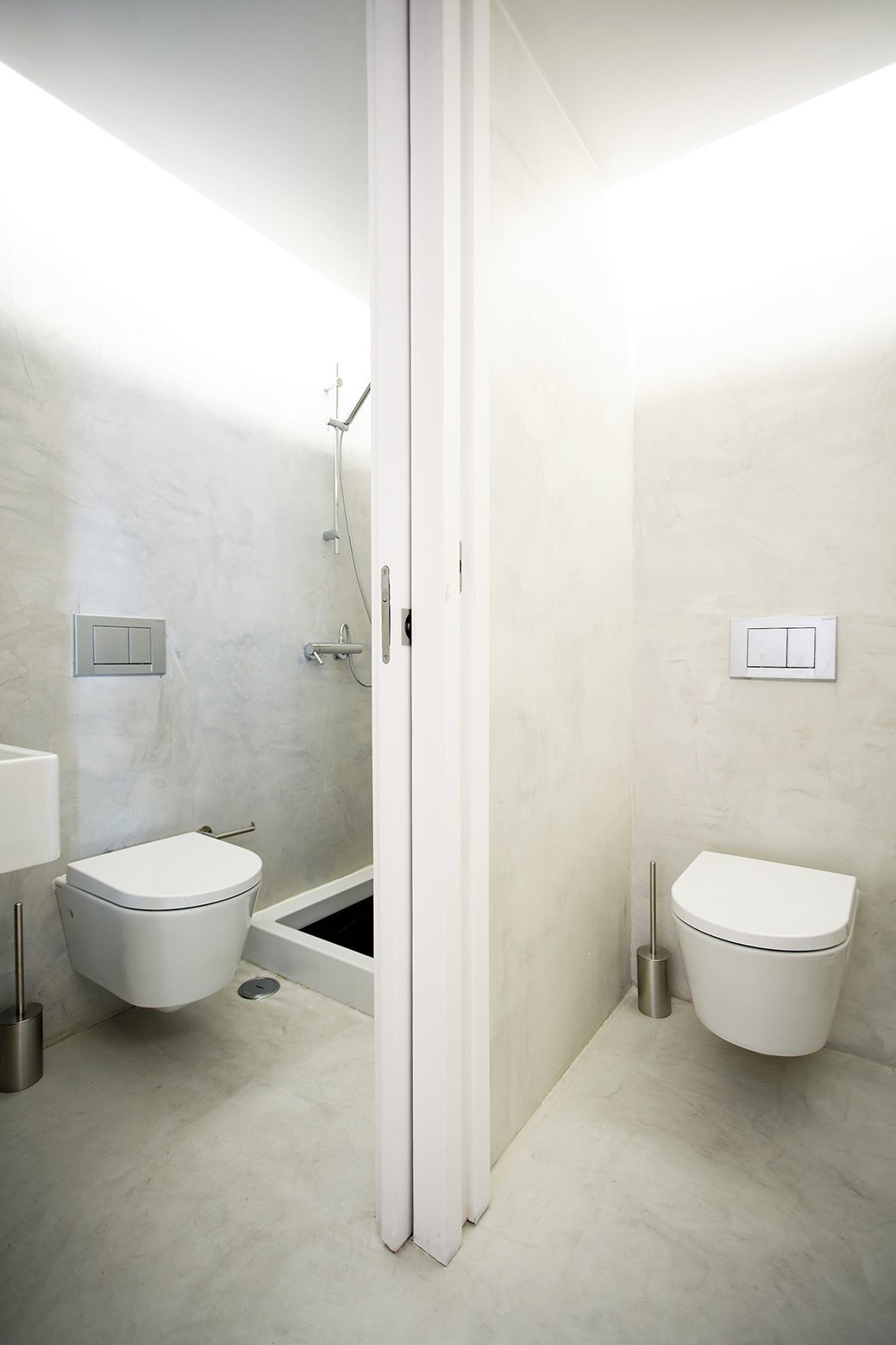 The bedrooms make use of fold-away furniture. Both the beds and desks can be folded up to create more space. With this flexibility the students are able to transform their bedrooms into a study, or living area. There's also a series of floor-to-ceiling storage units that lie flush with the walls, allowing them to accommodating clothing and books.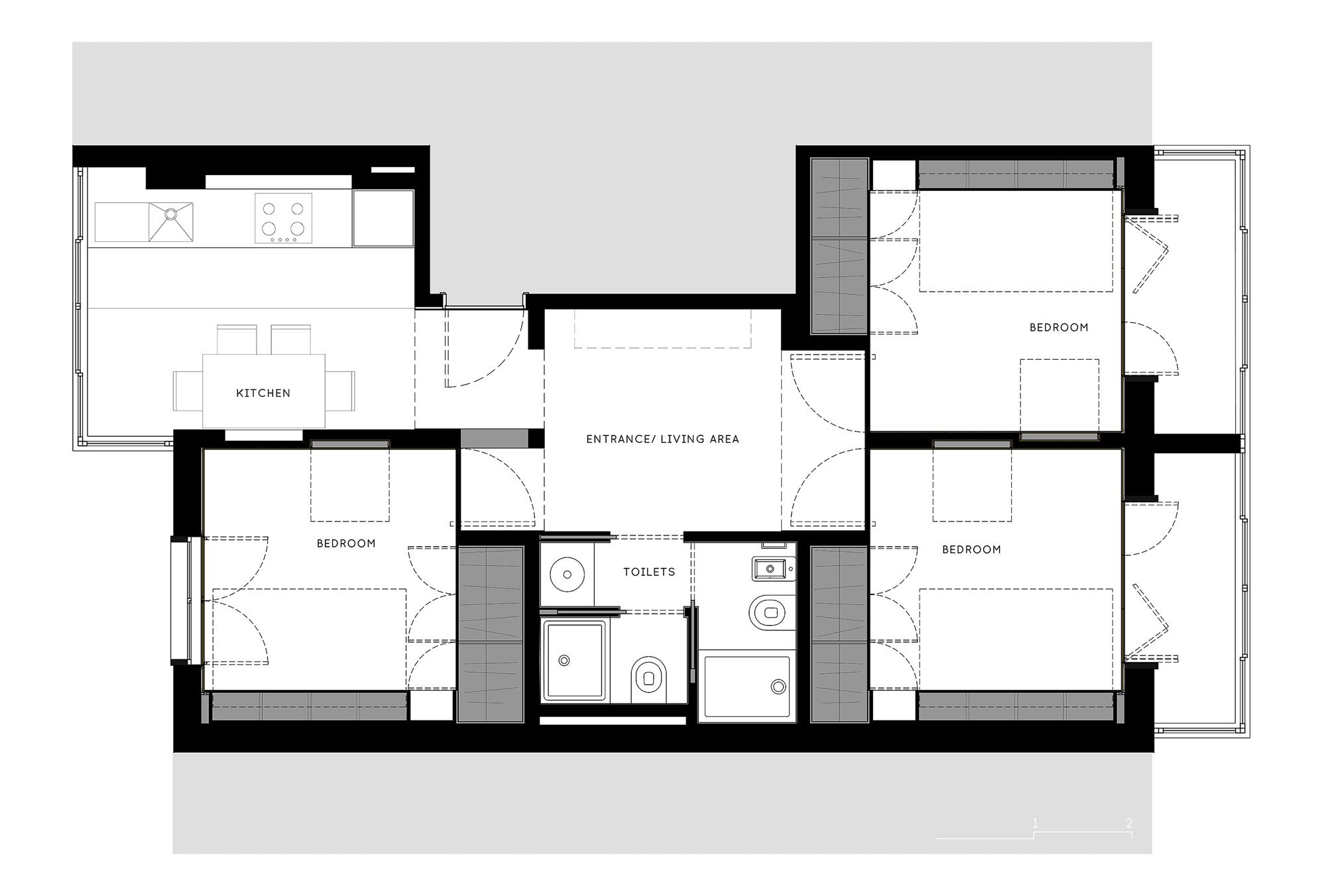 The bathroom has been split up into three individual areas (sink, toilet and shower), allowing each of them to be used simultaneously. The kitchen has been left in its original location, as it's the room with the best view and overlooks the Tagus River.
For more apartments check out this 175 square foot micro-apartment with a hide-away kitchen. Or, this tiny apartment from Berlin by Spamroom. See all apartments.
Via ArchDaily
Photos: UMA Collective