This small seafront property is located in Póvoa do Varzim, Portugal. The project involved the redesign of the interior and was undertaken by a local architecture firm called Pitagoras Group.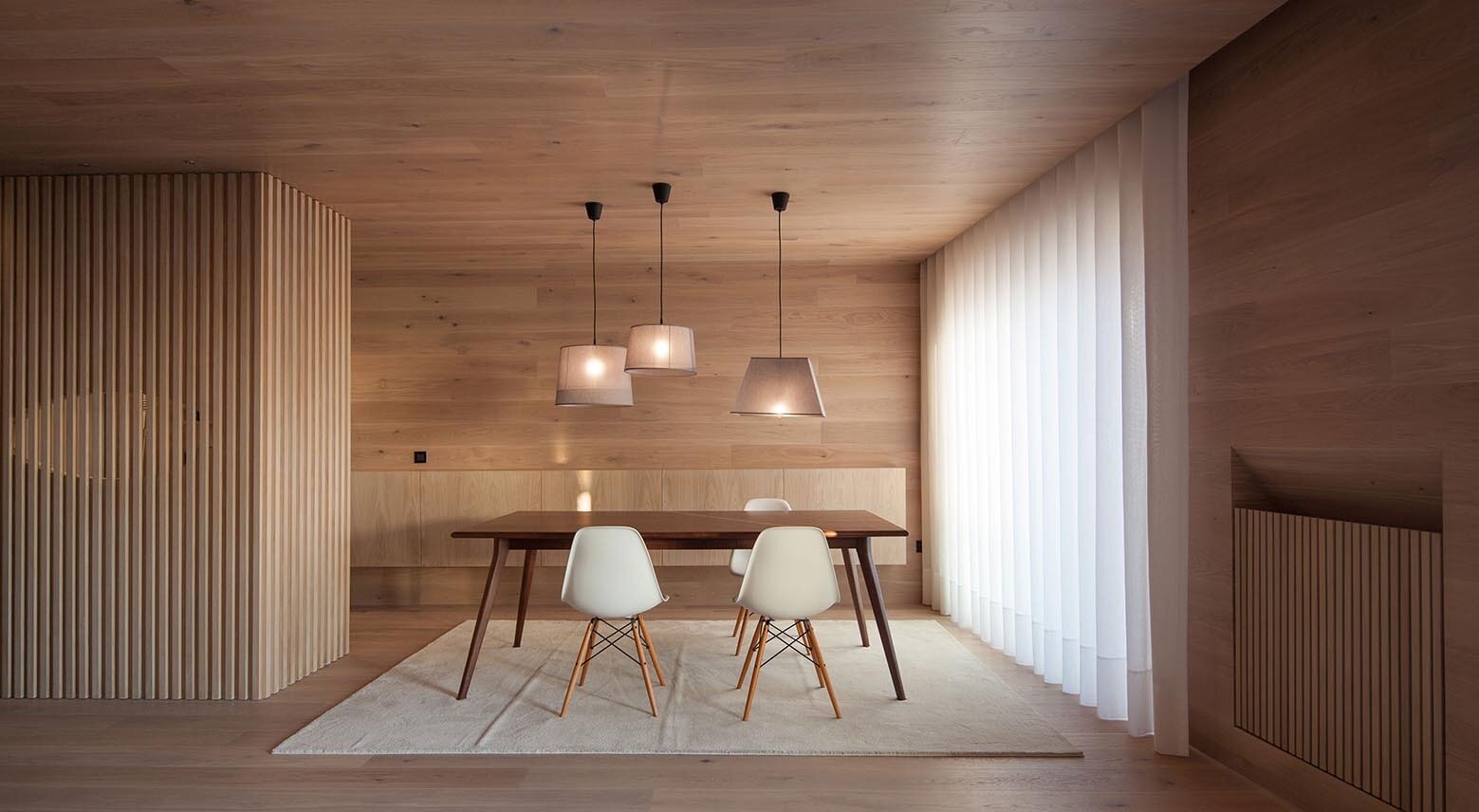 The revamped interior has been lavishly finished throughout in wood (oak to be precise). All that wood has the effect of sapping the light from the rooms, creating a dark and moody atmosphere. Given the limited opportunities for window openings, the lack of natural light was combated by artificial lighting.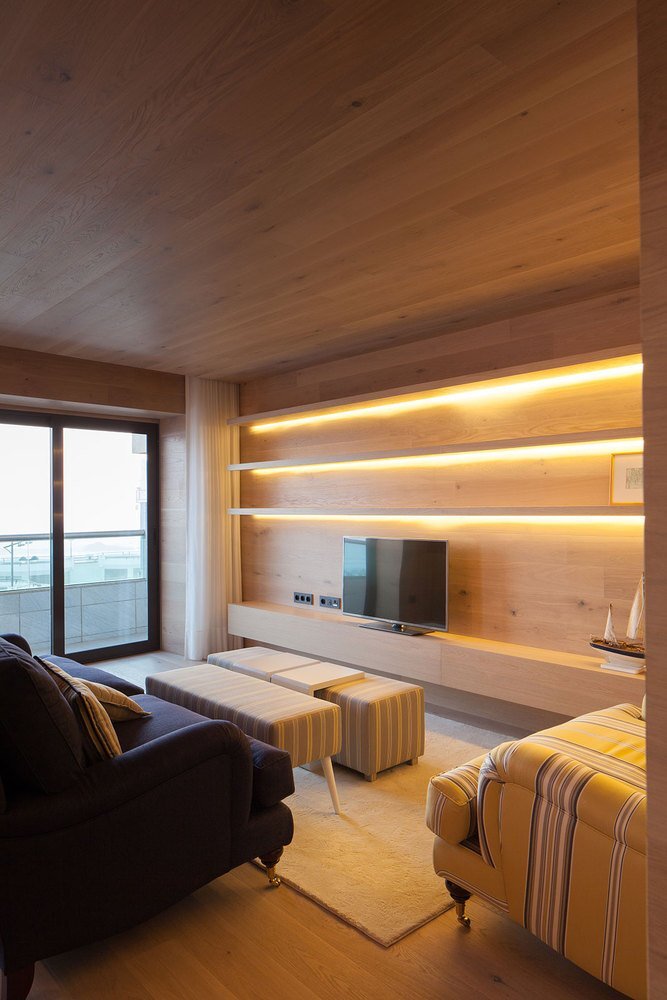 The front and back of the apartment feature floor-to-ceiling glazing and patio doors. The main living areas have been located next to these windows, with the less frequently used rooms placed in between (like the bathroom and pantry). All told the property has a floor plan of 1023 square feet (95 square meters) – quite large for an apartment.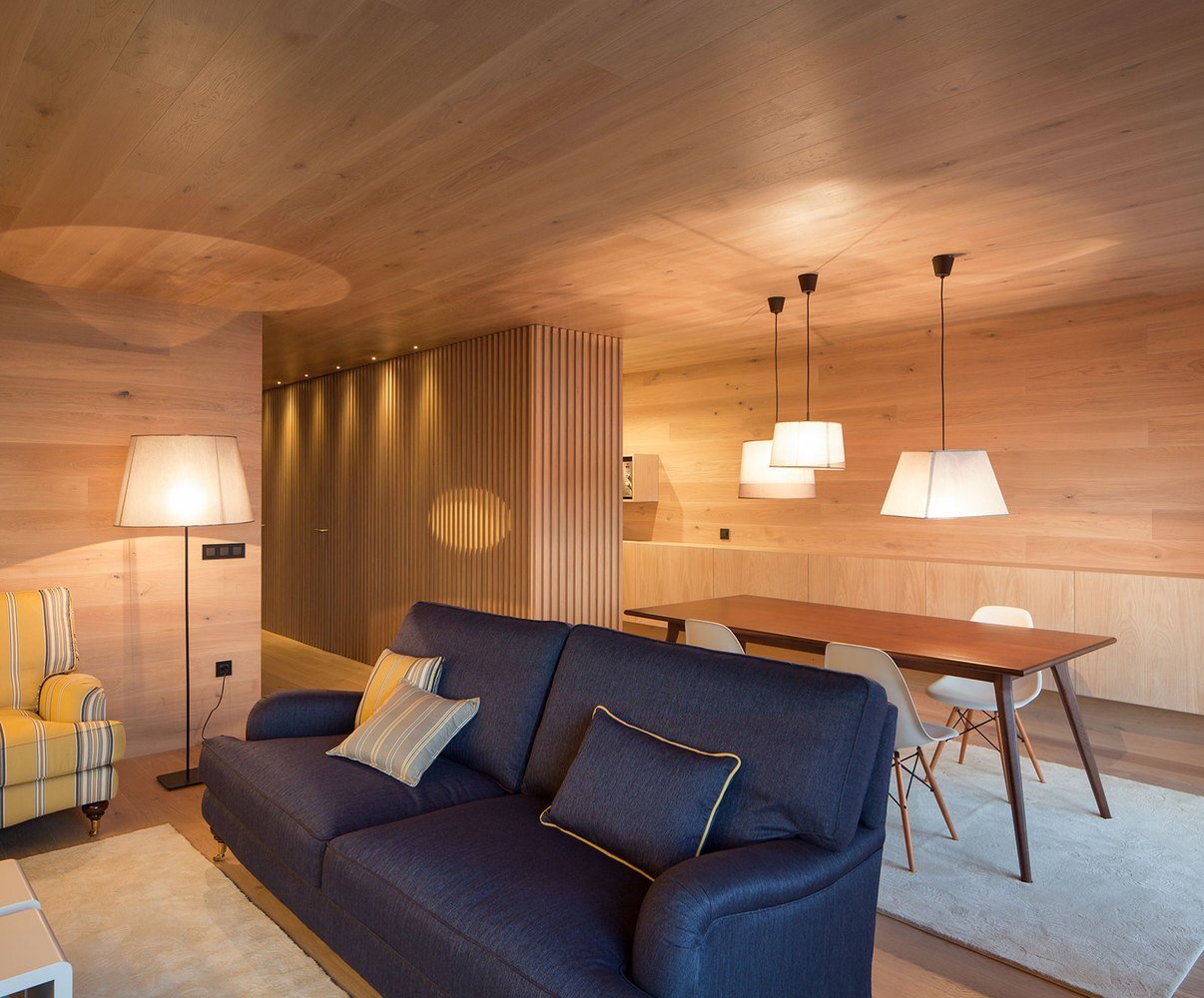 The front end of the apartment is split between the living and dining room, with a small kitchen following. The mid-section contains a pantry, the main bathroom (with a shower, sink and toilet) and a niche for bunk beds. The back end contains two bedrooms, one of which has an en-suite.
According to the architects there's a view of the sea from the living room, although it's hard to make out from the pictures. The wood finish is complimented by contemporary furniture throughout, which has a mid-century modern look about it.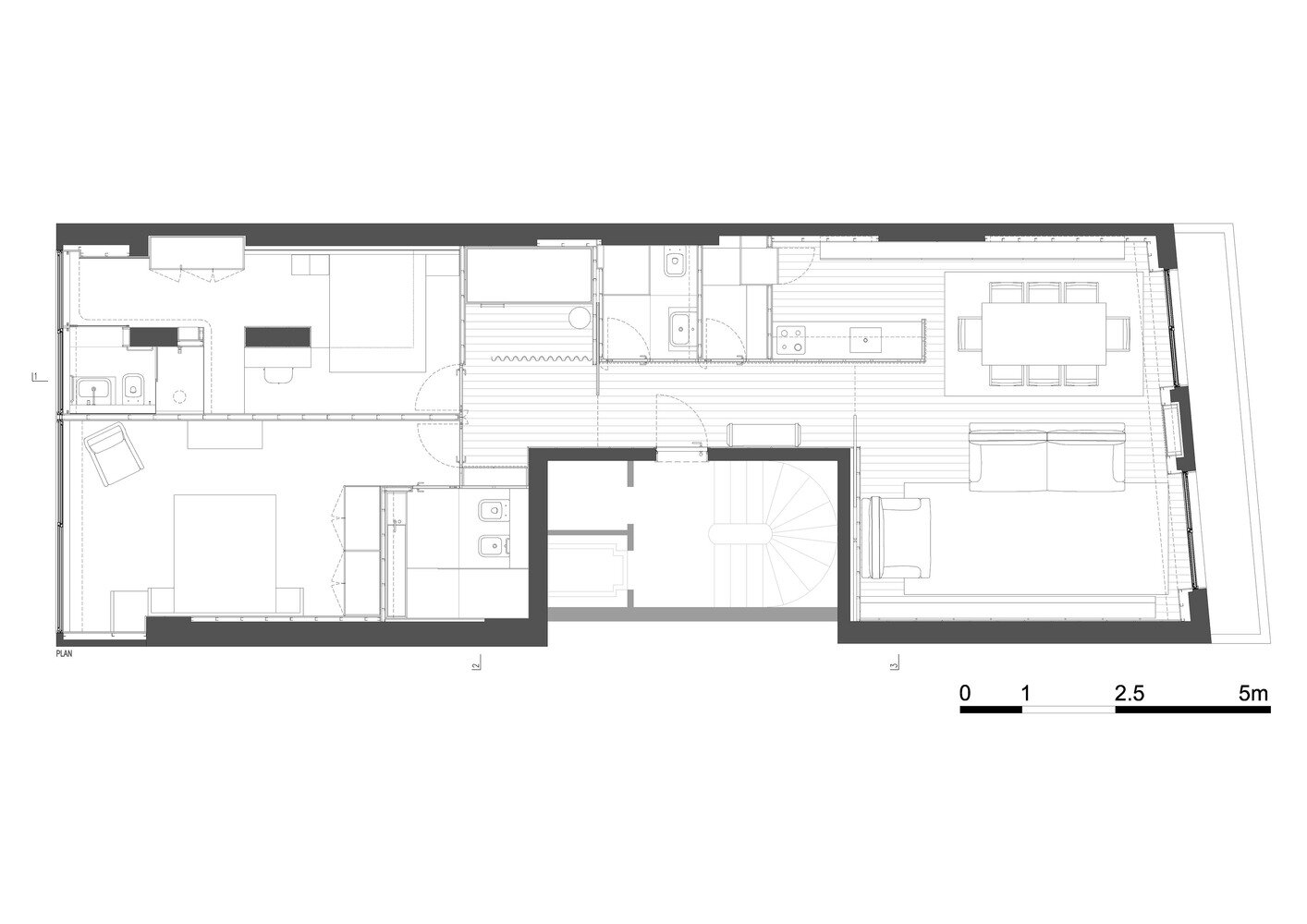 All in all, I'm not really sure if I like this project. The darkness created by all that wood doesn't appeal. For me, it's one of those scenarios where you can have too much of a good thing. I also find the floor plan to be a bit of a jigsaw, a sort of mish-mash of spaces. That said, the rooms do look very relaxing and peaceful.
For more apartments check out the Unfolding Apartment, a tiny abode with transforming furniture pieces. Or, this micro-apartment dubbed AirBnP that's been designed for travellers. See all apartments.
Via ArchDaily
Photos: Jose Campos