Simply called The Wood House, the modern small home has a total usable floor area of 60 square meters (645 square feet). The house was designed by the Swedish firm Schlyter + Gezelius Arkitektkontor who wanted to create a home with a low impact on the environment, and also a minimal amount of material waste during the building process.
The Wood House was completed back in 2010 and features sloping exterior walls clad with wood in various arrangements. The juxtaposition of the different roof lines creates a sense of playfulness within the design, and a large exterior deck allows the owners to extend their living area out into the natural surroundings.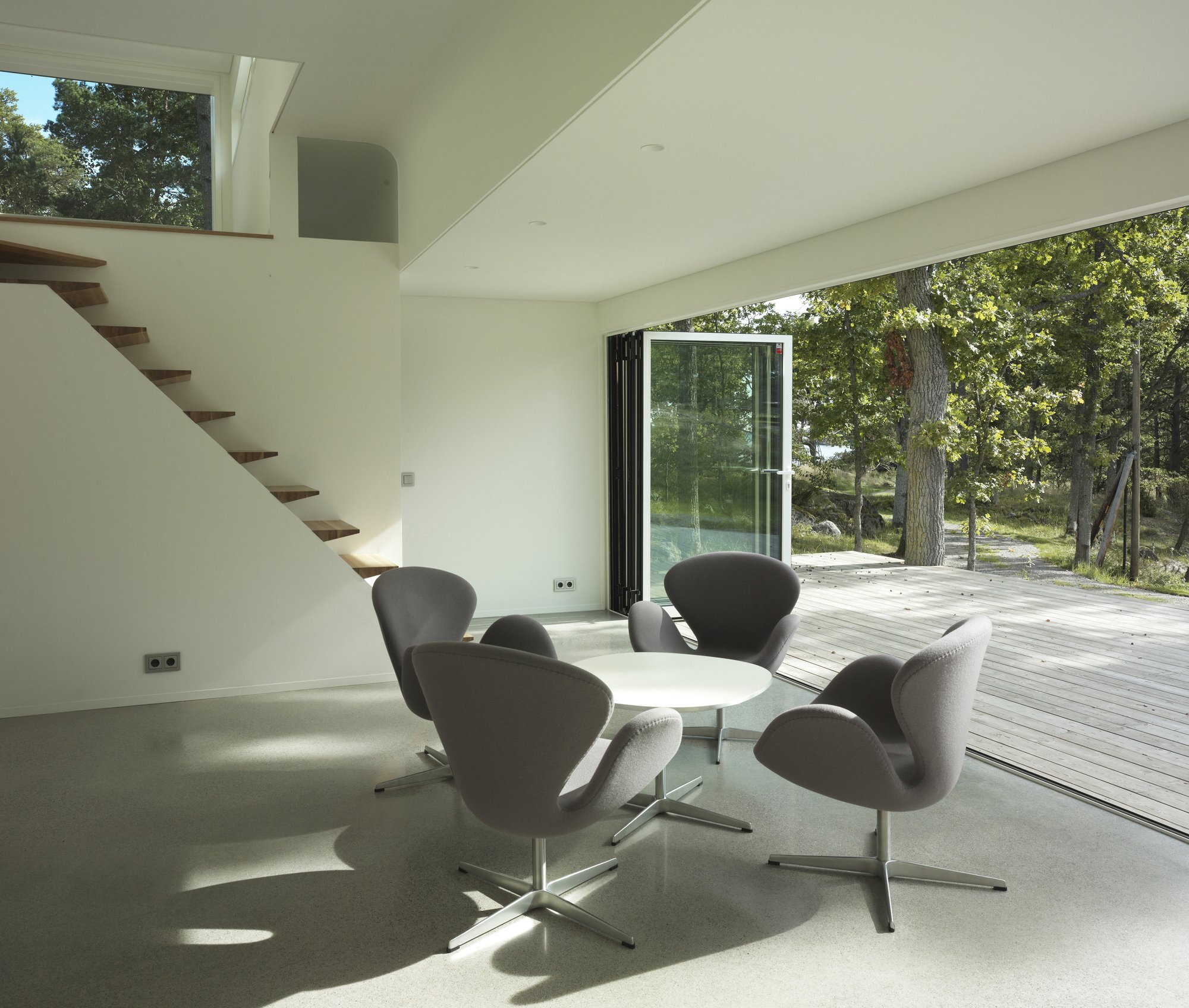 The interior walls and ceiling have been finished in an all-white coat, this even extends to the kitchen cabinetry lying flush with the rear wall. The floors are either wood (in the mezzanine), or what looks to be polished concrete (on the ground floor).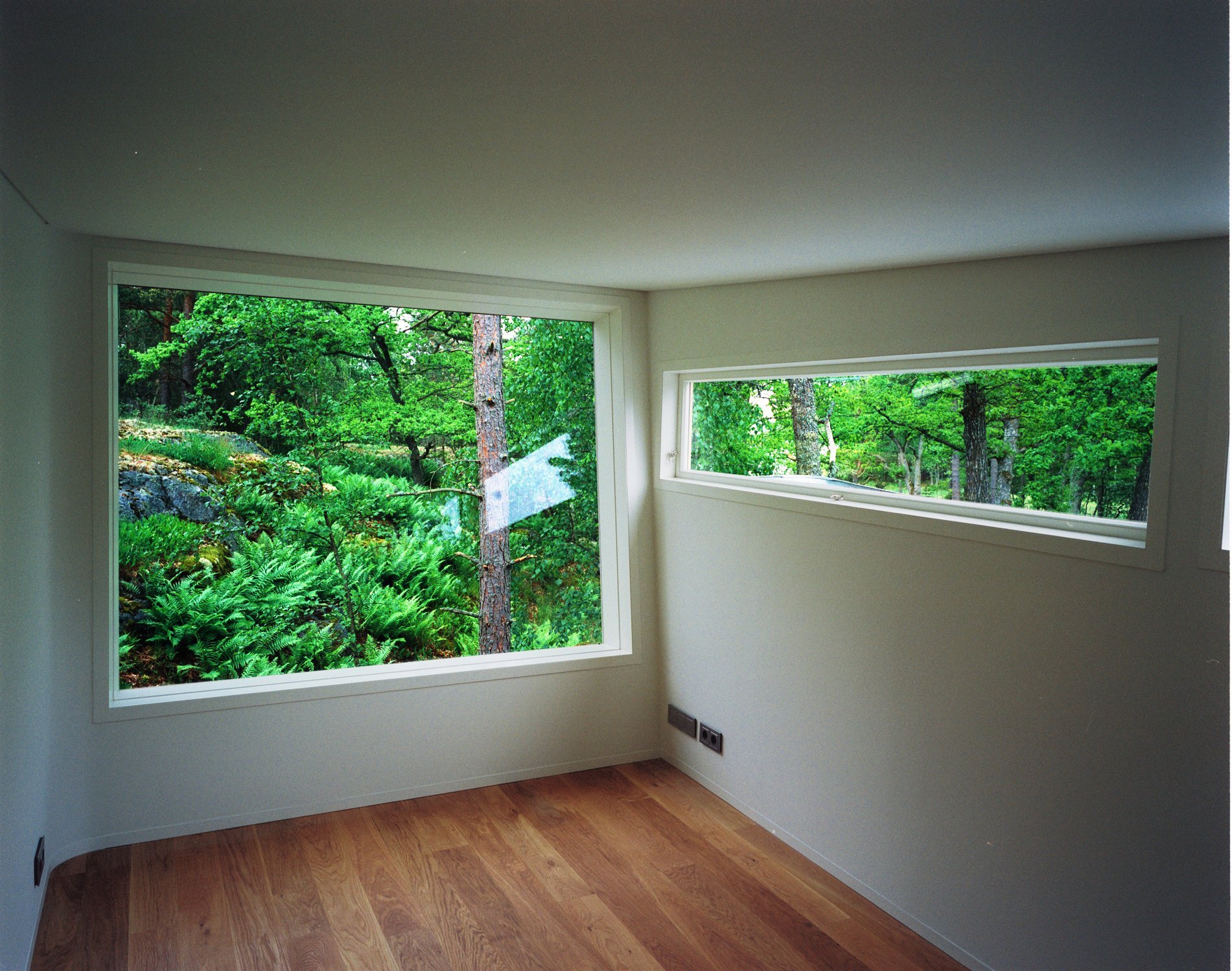 Large picture windows can be found throughout the home, providing views of the forest and also allowing natural light to brighten the living areas. The staircase to the mezzanine/loft doesn't have a guardrail, or any form of banister – perhaps Swedish building regulations are a little more lax. The overall effect is a lightweight staircase that has minimal intrusion on the space.
All told the Wood House has seven rooms contains within its walls. The ground floor is home to two rooms which presumably serve as bedrooms, the kitchen and dining/living area, and the bathroom. The upper level contains the loft which looks down into the open plan kitchen below.
From the architect: "The house is built by a local contractor and a local carpentry shop has milled all the building parts. Every part of the building was designed specifically for this project to avoid waste material. I have used different kinds of wood from sustainably forested woodland."
Rather than appearing as an invasion on the space, the house – to me – is in keeping with its surroundings and sits quietly among the trees.
For more small houses check out Moose Road Residence, a small and unusually designed house built on a budget. Or this house from South Korea that designed specifically for family reunions. See all small houses.