Created by manufacturers based in Austrian, the Wohnwagon (translated as Living Wagon) is an environmentally friendly tiny house on wheels that boasts an array of eco-credentials. The house has been designed by a small company, also called Wohnwagon, in Vienna.
The rounded frame of the house is clad with larch, giving it a sense of charm and quirkiness. The wood, as well components of the construction, have been sourced locally and/or made from recycled materials. There roof is finished with a green roof that allows them to retain water run-off, help to reduce water load on local drains (every little helps).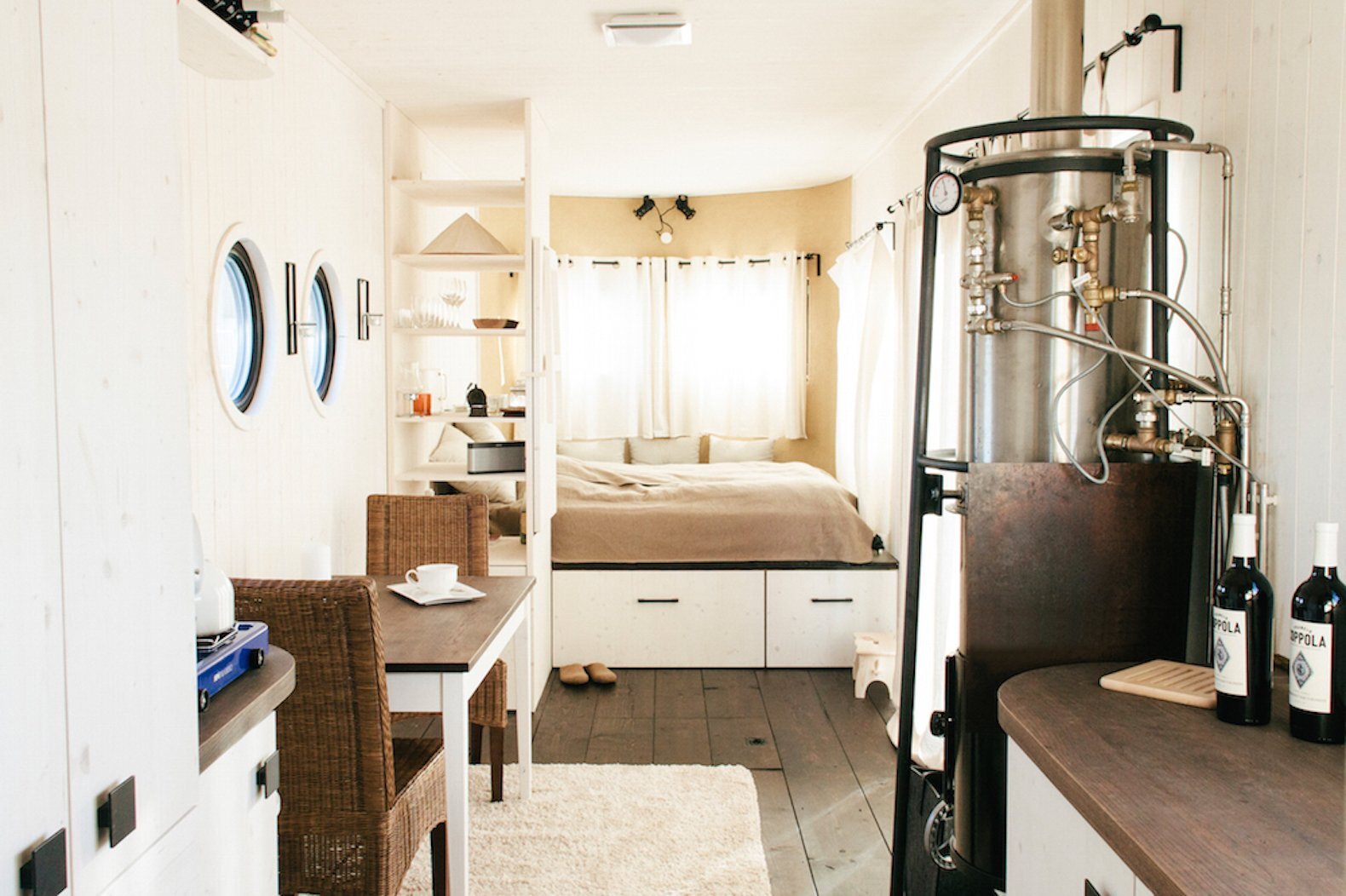 The green roof acts as an insulator, keeping the house warm in winter and cool in summer. The walls are also insulated with sheep's wool – another natural resource that was available locally. The windows are triple glazed to help reduce heat loss and improve sound insulation.
To power the Wohnwagon, a photovoltaic array is mounted on the rooftop. It generates electricity that's stored in in batteries found under the caravan. There's also a retractable awning that allows you to expand the living spaces to the exterior.
The interior is finished in an almost minimalist fashion, with light wood clad walls and a dark wood floor. One end of the house serves as a dedicated sleeping area with pull-out storage beneath the bed. A sheet of wood can be folded down to create a small dining table for two. A more permanent dining area (a table and two chairs) can be found just beyond the sleeping area.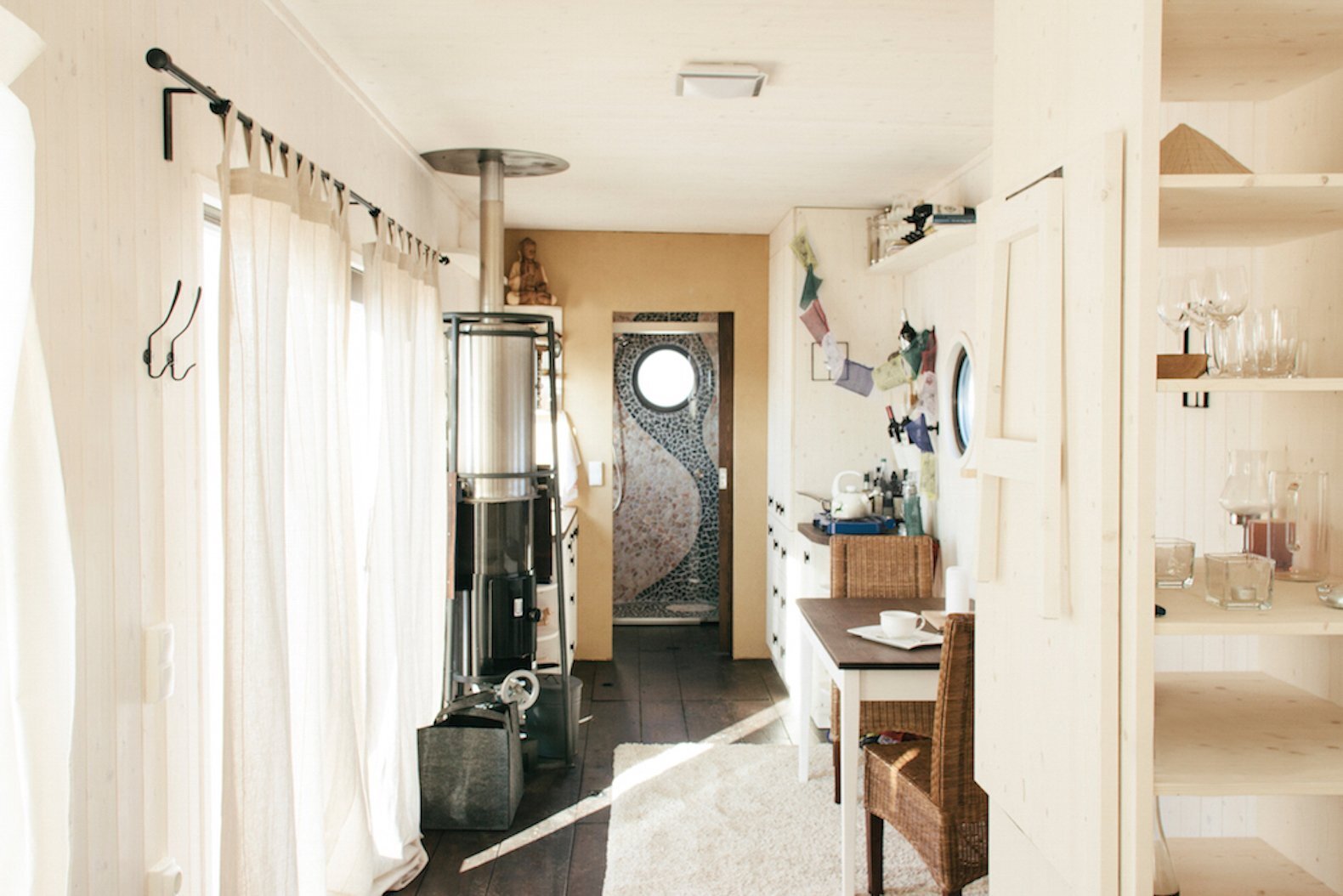 The opposite end of the Wohnwagon contains the kitchen and bathroom (which contains a composting toilet). The house also makes use of rain water harvesting and recycling. Water is treated in the kitchen and made suitable for drinking, washing etc. The unit is designed for mass production, but can be customized to individual's needs. Models range from 40,000 to 90,000 Euros ($44,000 – $99,000).
For more tiny houses check out Hope Island Cottages, which features a tiny house with its own sauna. Or, this 1950's silo that's been converted into a tiny house by Christoph Kaiser. See all tiny houses.
Via Inhabitat
Photo: Wohnwagon