For those seeking something a little bit different, this windmill may check all the boxes. Originally built back in 1967, it's been restored and converted into a three bedroom home and is now up for sale. The house is located in Essex, Connecticut.
So what do you get for your money? Well, apart from the novelty of it being a lighthouse, it features three storeys and a total of 840 square feet of living space. Needless to say, the surrounding views look fantastic, with rolling fields to the rear, and water to the front.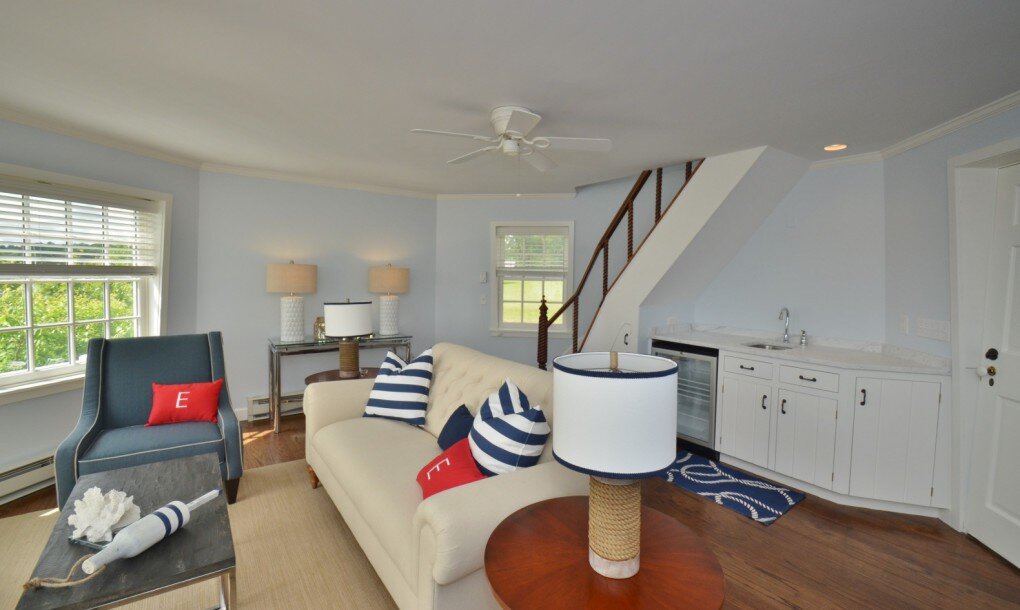 The first floor contains an open plan living area complete with a small kitchen to the back, living room to the front and a bathroom set behind the kitchen. The finish takes on that of a beach house, with light blue walls and accents.
The second floor contains two of the home's three bedrooms. One of the bedrooms features an access ladder, taking you up to the third floor which is occupied by a number of daybeds. Its best feature though, is the 360-degree wrap around porch that overlooks the Connecticut River and marshlands.
The cozy finish and tranquil location make it a spot anyone could relax at. However the cost might be a bit prohibitive – if you're interested it'll set you back a cool $1.85 million.
For more small houses check out H House, a surfers contemporary retreat in Chile. Or, The House of Trace by Tsuruta Architects in London. See all small houses.