This unassuming van has been crafted into a luxury mobile home by the German designer Nils Holger Moormann. The Volkswagen T6 has been transformed into a contemporary camper van, sporting an interior that mixes minimalism with luxury.
Moormann carried out the customization with the help of his team and the German transit company, Custom Bus. The project started out of Moormann's desire to create comfortable yet stylish mobile accommodation, that would serve as a home away from home on business trips and getaways.
The interior finish reflects Moormann's specific style, which has been employed in many of his other works. The ceilings and floors are lined with real oak panels. The custom built cabinetry is composed of black nanotech laminate, with a silk-matt surface that provides a "velvety and fingerprint-resistant finish".
They've managed to squeeze in a couch with a fold-out futon for sleeping. The walls have been lined with storage space for a wardrobe, bookshelves, and laundry. There's a kitchenette with a sink, gas hob, counter space, and an under-counter 65-liter fridge with an integrated freezer.
Two folding tables have been built into the storage and are stowed away during transit. All the cabinet doors feature compression latches to ensure they stay closed while on the move. All in all, its a slick little motor home. The camper, now titled the Moormann Campus Bus, is available for purchase from Custom Bus.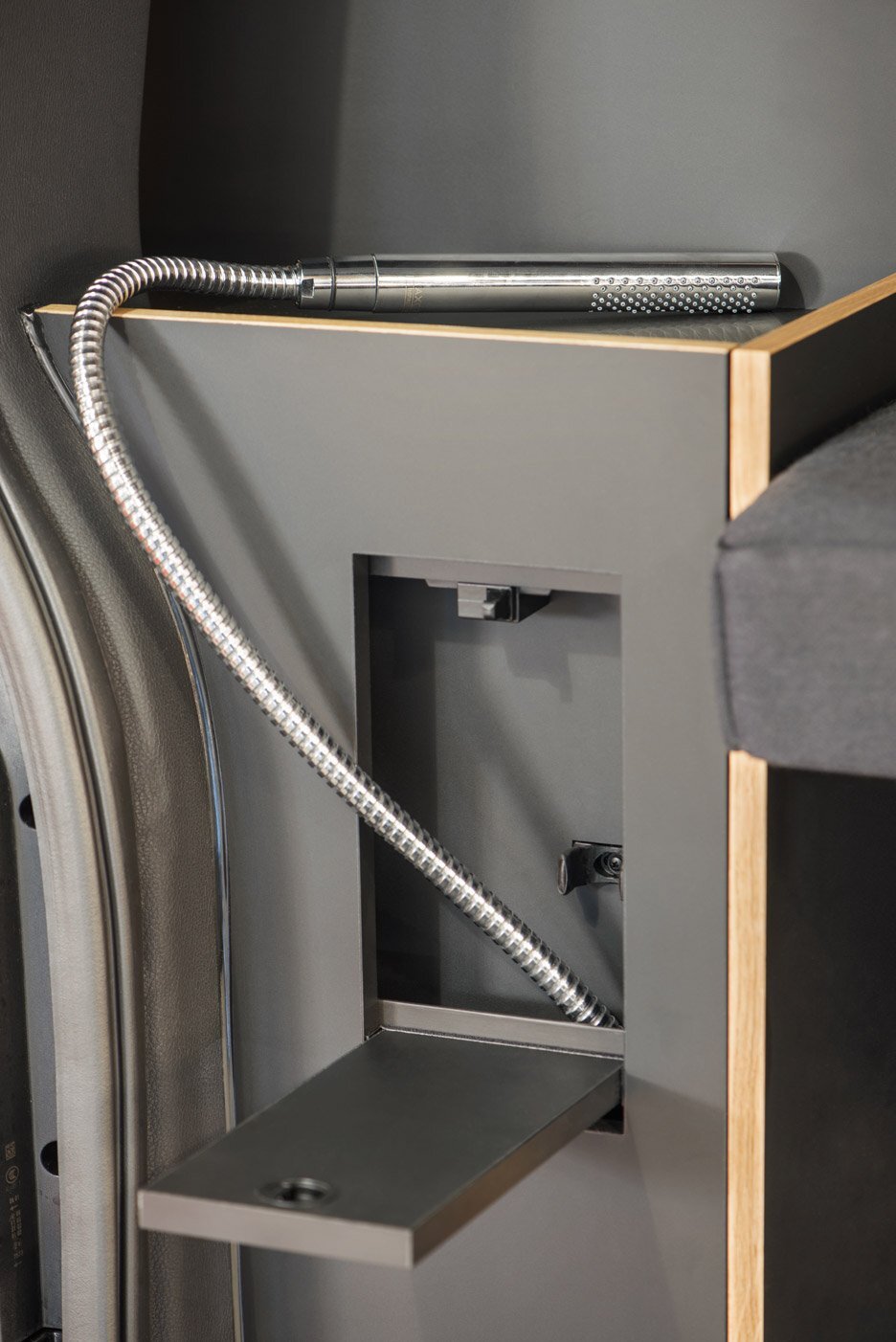 For more campers check out Happier Campers HC1, a tiny retro travel trailer. Or, this gull-wing travel trailer by Matjaz Korosec called Mogo Freedom. See all camping.
Via Inhabitat
Photos: Nils Holger Moormann