viVood is a prefabricated timber dwelling that has been designed by a group of Spanish architects and engineers. The lead designer, Daniel Mayo Pardo, wanted to create a tiny house that was both energy efficient, modular and cost effective.
The viVood unit comes with its own array of solar panels, taking advantage of Spain's climate and strong sunlight. The modular design allows the house to be repeated and replicated to accommodate larger families, and functions. Its prefab modular construction also enables the house to be modified for use in different environments.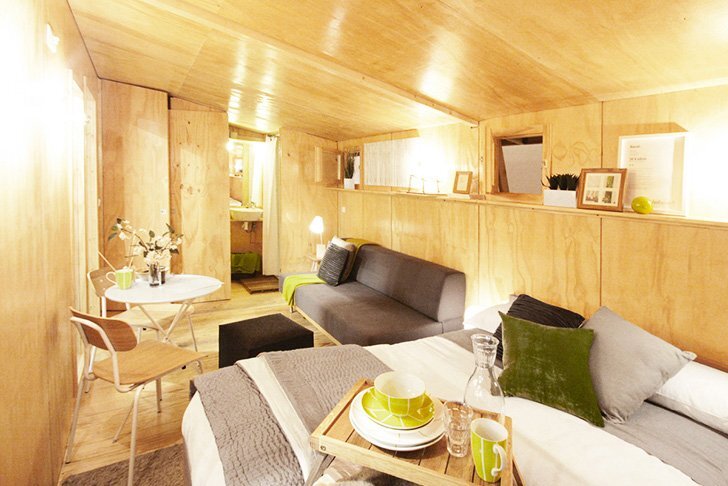 The house has been manufactured in Spain, making use of local materials and involving local professionals in the construction process. According to viVood, its advanced design will allow for easy mass production, which will also lead to a reduction in the total cost of each unit.
To create an eco-friendly home, viVood includes several passive and active design strategies. The roof supports solar panels for the owner's electrical needs. Window openings can be found along the back wall, providing natural daylighting and ventilation. There's also a dry toilet, and a system that's used for storing water – not a bad idea in a country that often undergoes seasonal drought.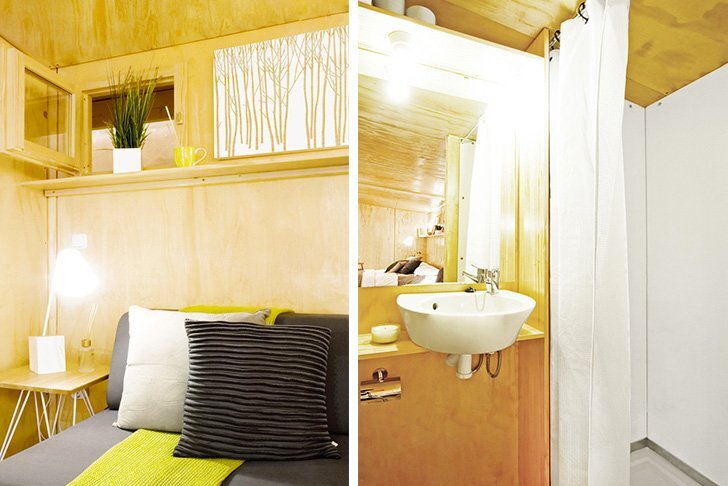 The interior of the tiny house is clad with pine wood panels. The open plan living space contains four areas – the bedroom, living room, a dining space and a bathroom. The version shown here doesn't seem to contain a kitchen. The back wall is dedicated almost entirely to providing storage. Due to its modular design, viVood can come in a range of sizes, from 130 to 345 square feet.
For more prefab houses check out the HARWYN Pod, a modular garden pod that can be used to extend your existing living space. Or this stunning prefab house called Moonriver by Hangar Design Group and Pircher Oberland. See all prefab houses.