In 2011 the Brazilian architecture firm Terra e Tuma were contacted by a young man about the possibility of designing a house for his mother, Ms. Dalva. She had few possessions and was living in a house with structural and sanitary problems.
Ms. Dalva didn't want to move house due to her proximity to family and, if she did move, it would most likely be to an apartment without an elevator – not ideal given her age. When the structure started to give way in 2014, Terra e Tuma and their cohorts quickly stepped in to turn the property around.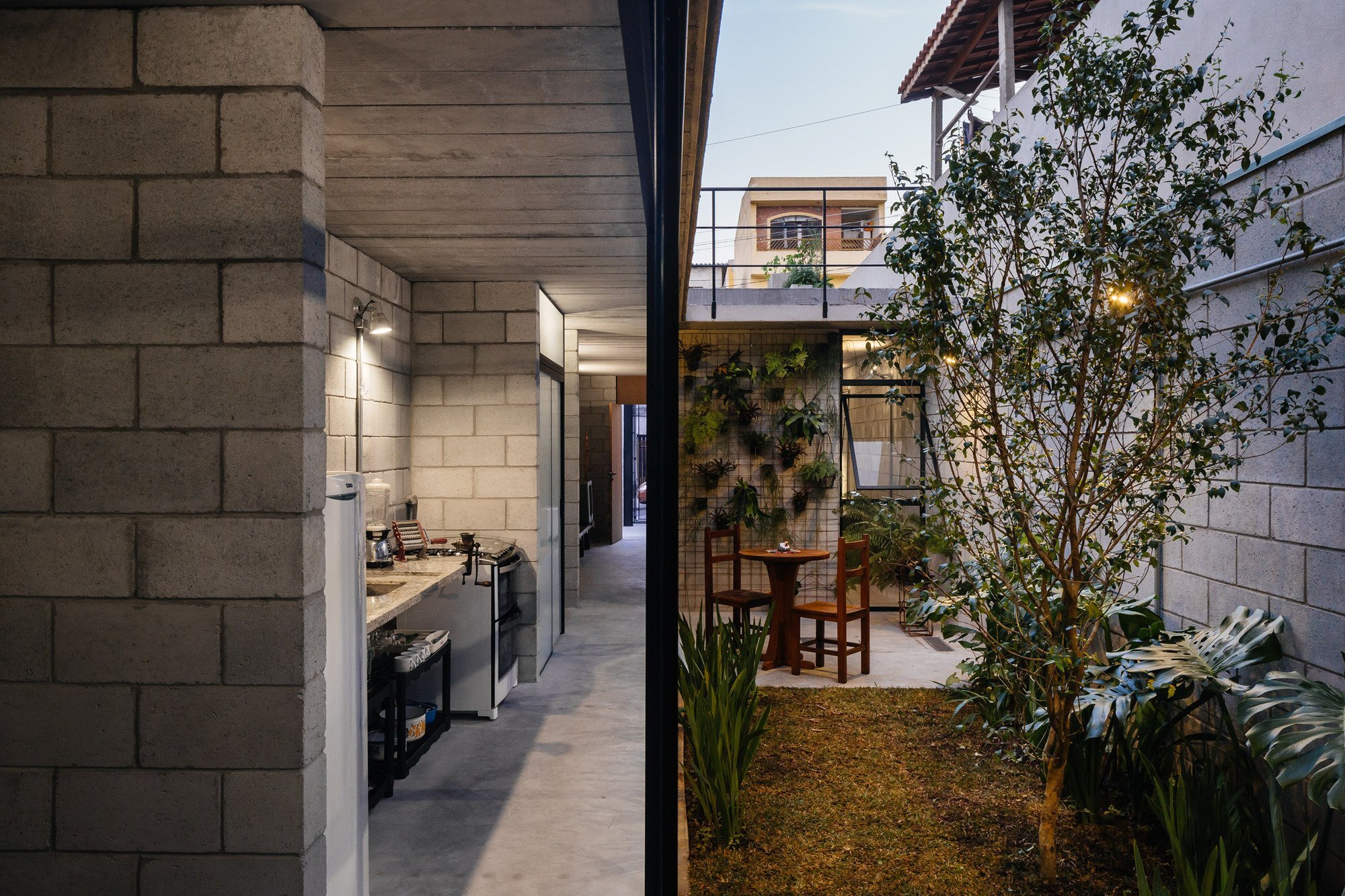 The demolition process took 4 months, and was carried out in-tandem with the creation of the new foundations and reinforced retaining wall, helping to keep the projects schedule short. The designers made great use of structural block walls to create a low-cost, low-maintenance structure.
The house was completed 6 months after the block work had started and has been dubbed the Vila Matilde House. The new home is set on a site that measure 16-by-82 feet (4.8-by-25 meters). The masonry blocks serve as the structural support, but they've also been left bare on the inside, acting as the finish.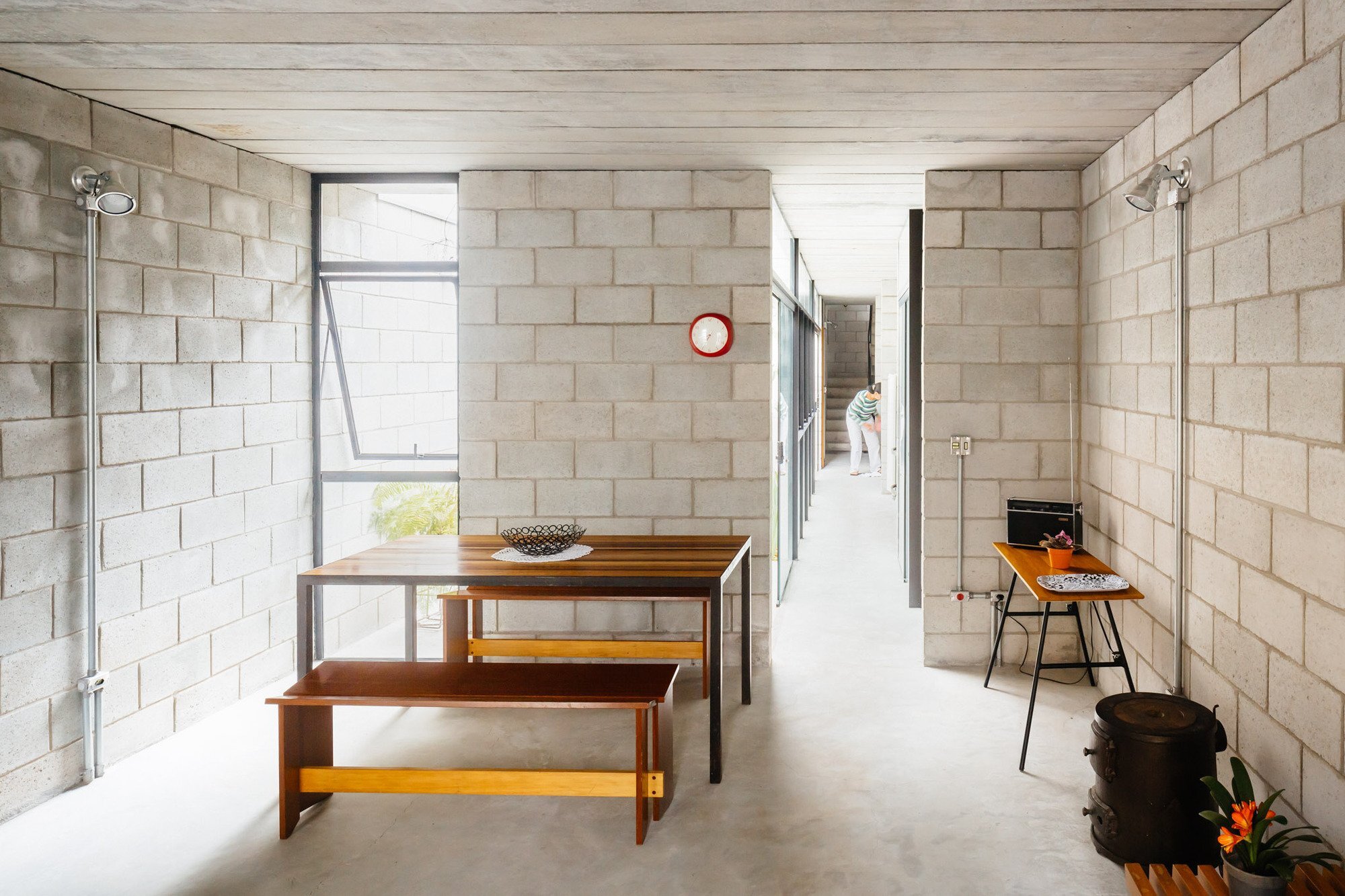 Despite the grey blocks, the living spaces are bright and airy, this is largely due to the floor-to-ceiling windows and patio doors that run along the length of the private courtyard. In terms of layout, the front/entrance to the house features a parking space. This is followed by a living and dining room.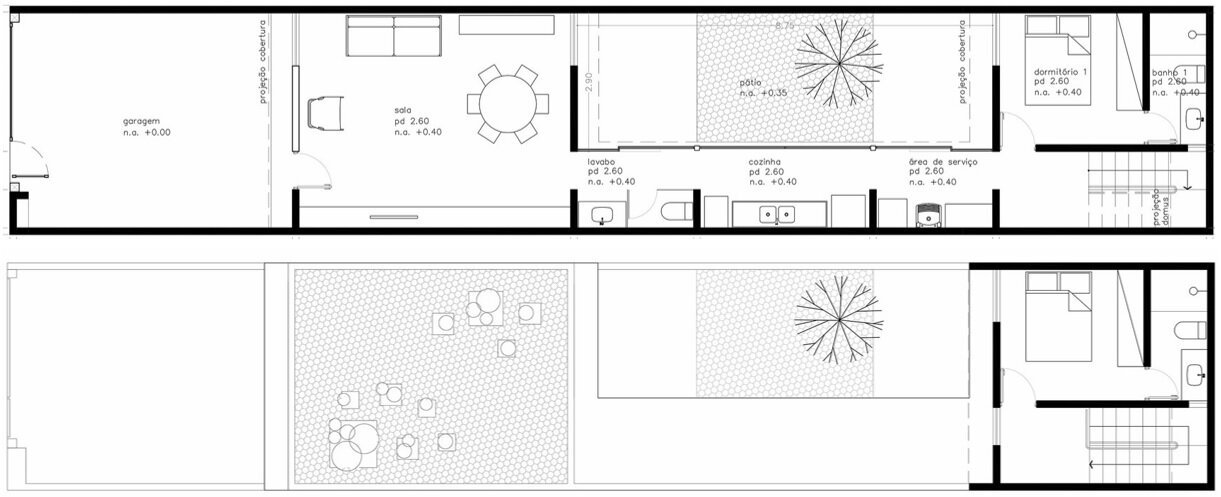 There's a galley kitchen, a toilet and sink, and a laundry area that all run adjacent to the courtyard. The back of the house contains two levels, both of which contain bedroom and an en-suite. The total floor area covers 1022 square feet (95 square meters).
For more small houses check out this Vietnamese home that's set on a 2.5 meter wide plot. Or, this windmill that's been converted into a cozy three bedroom home. See all small houses.