The Vietnam firm Vo Tron Nghia Architects recently revealed a prototype home as part a project aimed at providing affordable, low-maintenance housing to combat the country's current housing crisis. The company has been attempting to address the issue for a few years now, and this latest addition to their portfolio is called S House.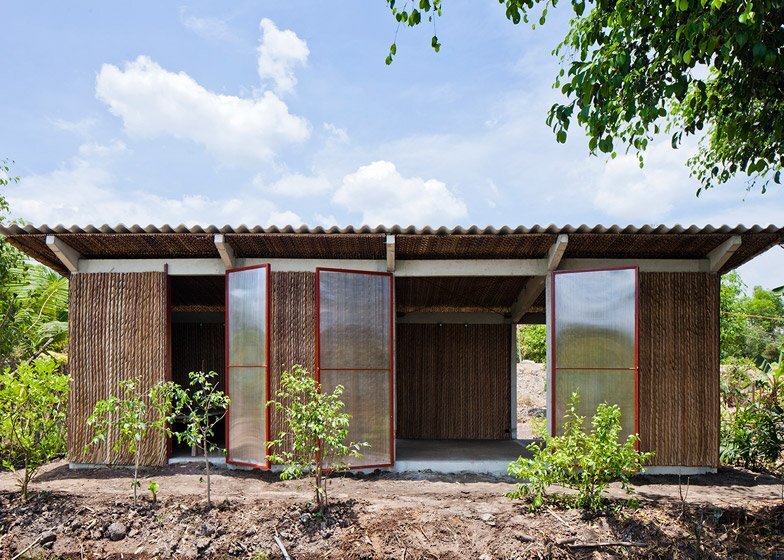 S House is intended to serve as a permanent residence, not a temporary shelter, and can be built for less than $4,080 (£2,500). In the past Vo Tron Nghia made use of lightweight steel frames to create dwellings, however this new house makes use of precast concrete sections to assemble the overall structure.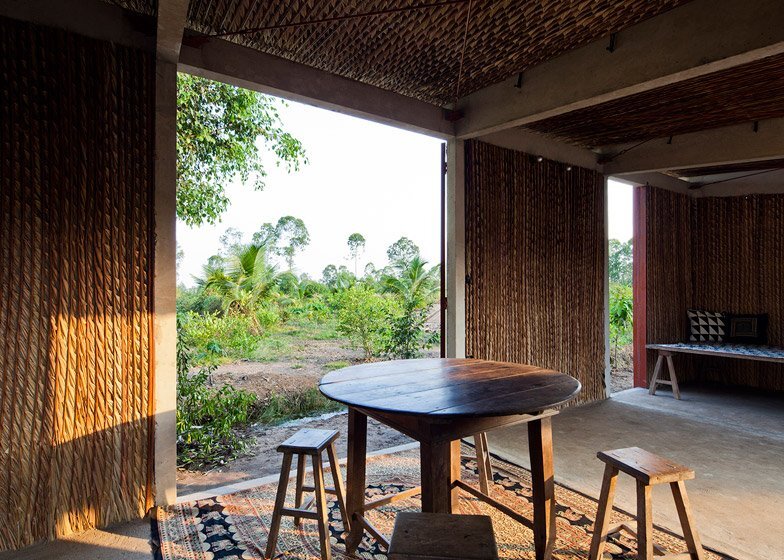 The architects decided to switch from steel to precast concrete because they believe the concrete will require less maintenance, and will be more durable in the long term. They believe making use of modular components and simplified construction will benefit the owners, and make the homes easier to transport: "The concept… is to combine modular components and DIY strategy. The lightweight structure allows smaller foundations and transportability by small boats, since waterways are still the dominant transportation in Mekong Delta."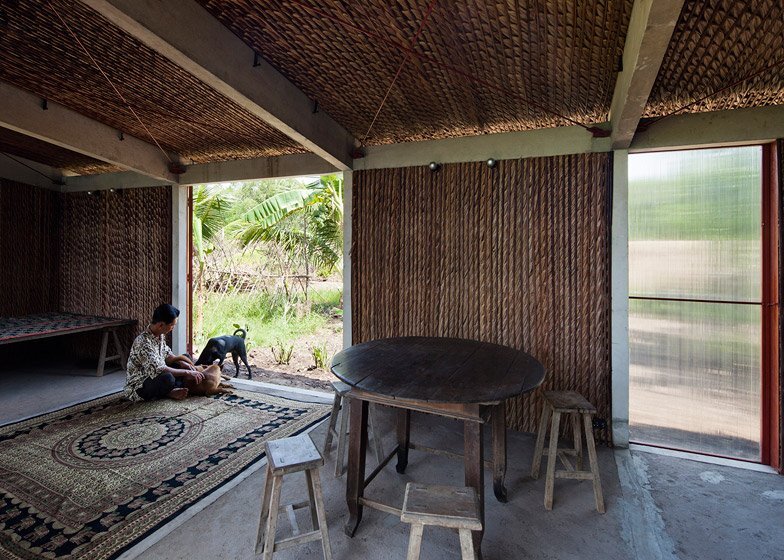 The first prototype of the S House has been set up near Mekong River in south-west Vietnam, a location where previous prototype homes were also installed. The actual components for the houses are constructed in Long An. According to the architects the average monthly income for people living in the region is just $98 (£60), and they also currently occupy cheap temporary shelters.
Living in poorly constructed shelters has led to high maintenance costs, something which Vo Tron Nghia have aimed to address with their designs. S House features a roof made of a double-layer of corrugated cement and nipa palm leaves to protect the interior from heavy rainfall. The wall construction contains a gap at the roof level to allow for natural ventilation.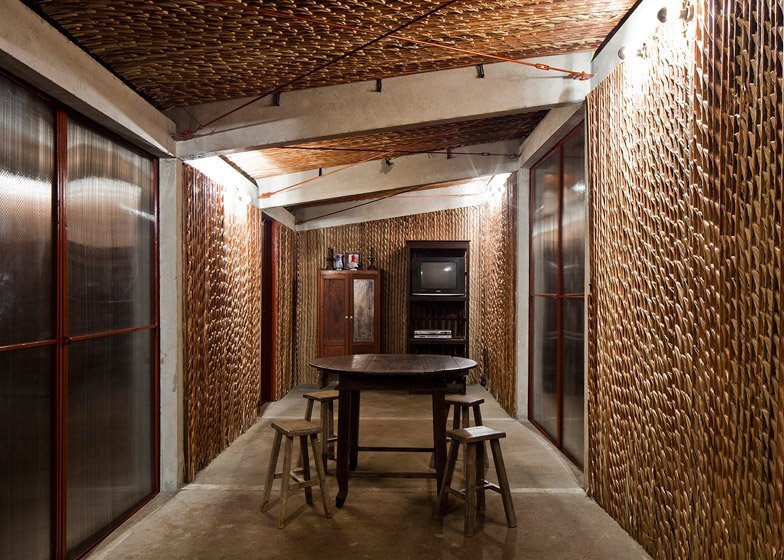 Passive design strategies were employed to help improve the quality of living within the dwelling. The doors are made of polycarbonate panels that allow owners to open the houses to the surrounding environment, and also still draw in light when closed. The interior can be finished in a variety of low-cost materials, allowing people to easily and cheaply personalise their home.
For more small houses check out Blooming Bamboo House, an amazing and inventive small home built with natural building materials. Or, this vegetable nursery that's made from bamboo and recycled plastic bottles. See all natural building articles.
Via Dezeen
Photos: Hiroyuki Oki