Soomaa National Park in Estonia is home to a number of on-site facilities and retreats, however its most recent addition is perhaps the most unusual yet.
This small floating timber shelter, dubbed Veetee, has been designed by architecture students from the Estonian Academy of Arts, in conjunction with Tallinn-based architecture firm, b210.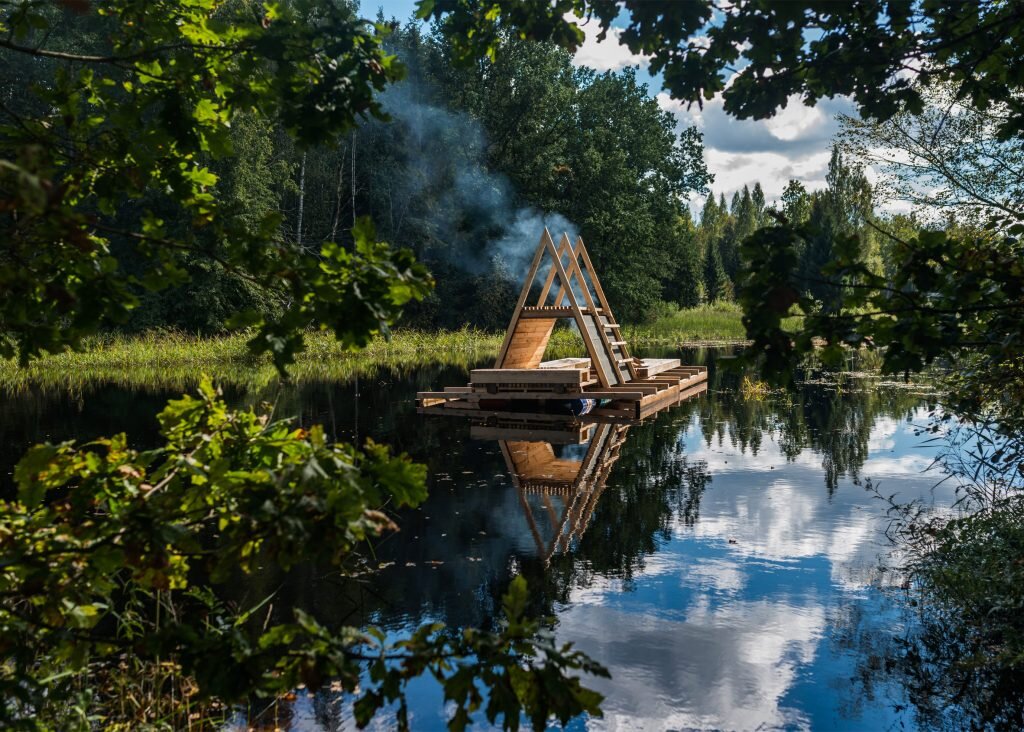 The pavilion has been built to provide shelter and warmth to those staying overnight on the park grounds. Every year the park's wetlands flood for around two weeks; it's so on schedule, the locals refer to it as the fifth season. The pavilion is capable of floating so as to allow visitors to continue their stay, regardless of the weather.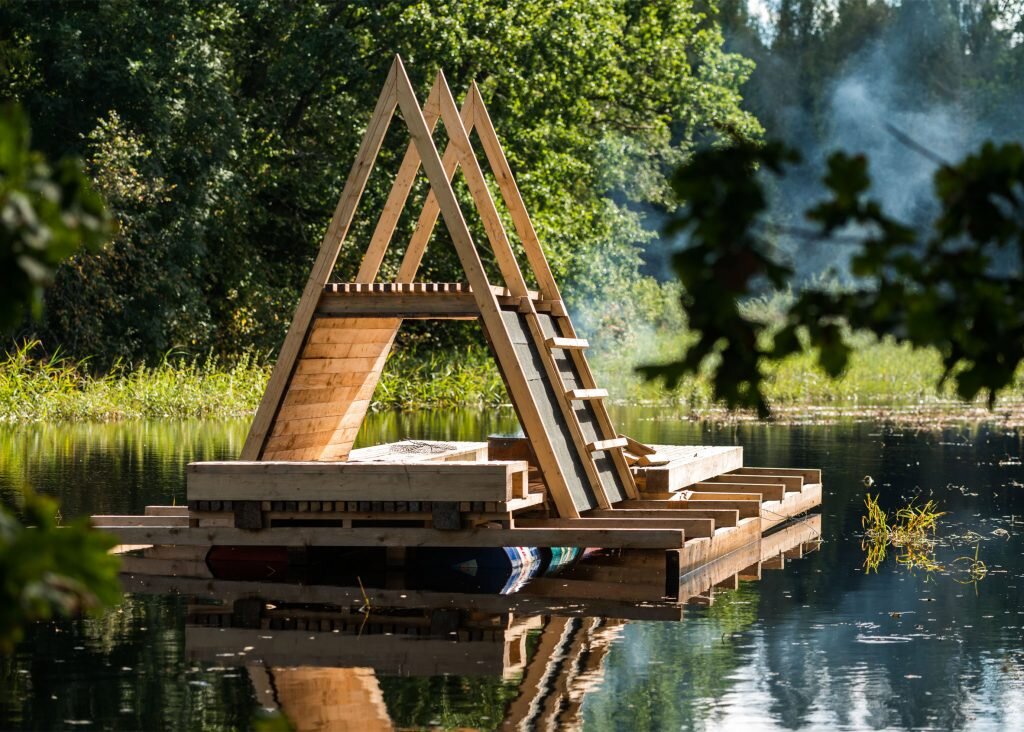 It took the students 10 days to design and build the structure. They were encouraged to leave smartphones and laptops at home for the duration of the workshop. Instead, they made use of scraps of wood paper to jot down and share their ideas. Veetee went through a few iterations – the original included a sauna, but it had to be removed as it caused the structure to sink.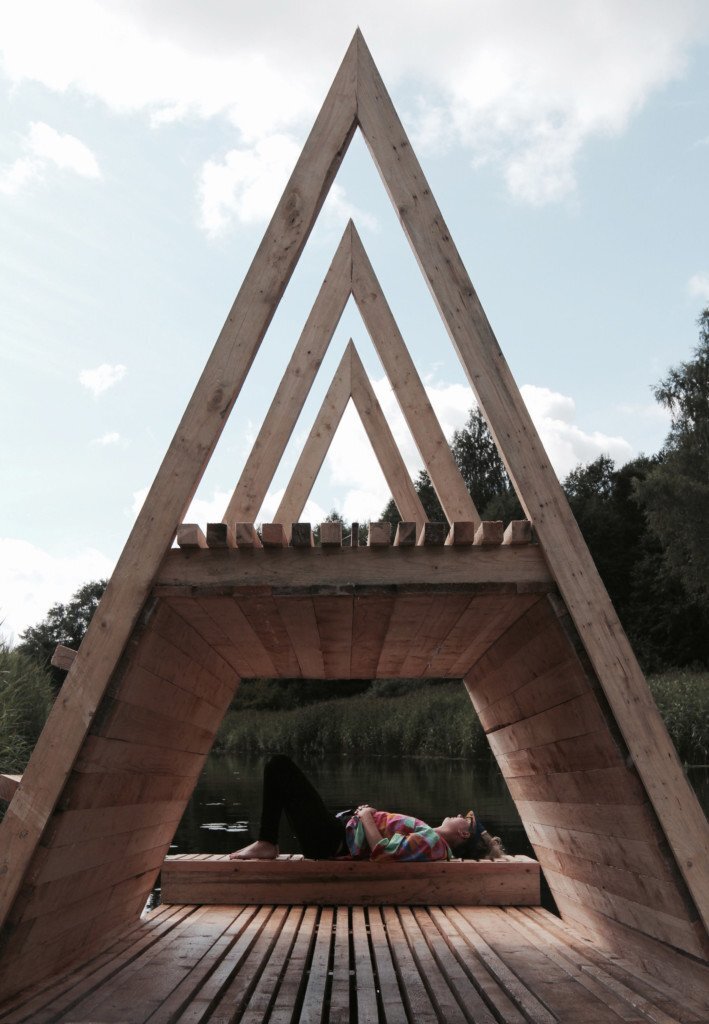 From the workshop's tutor, Pavle Stamenovic: "Veetee is neither a vessel, nor a house: that is maybe the most intriguing aspect of it. It is extremely contextual. It offers something to the Soomaa environment that they have not had until now: a public space, a meeting spot on the water."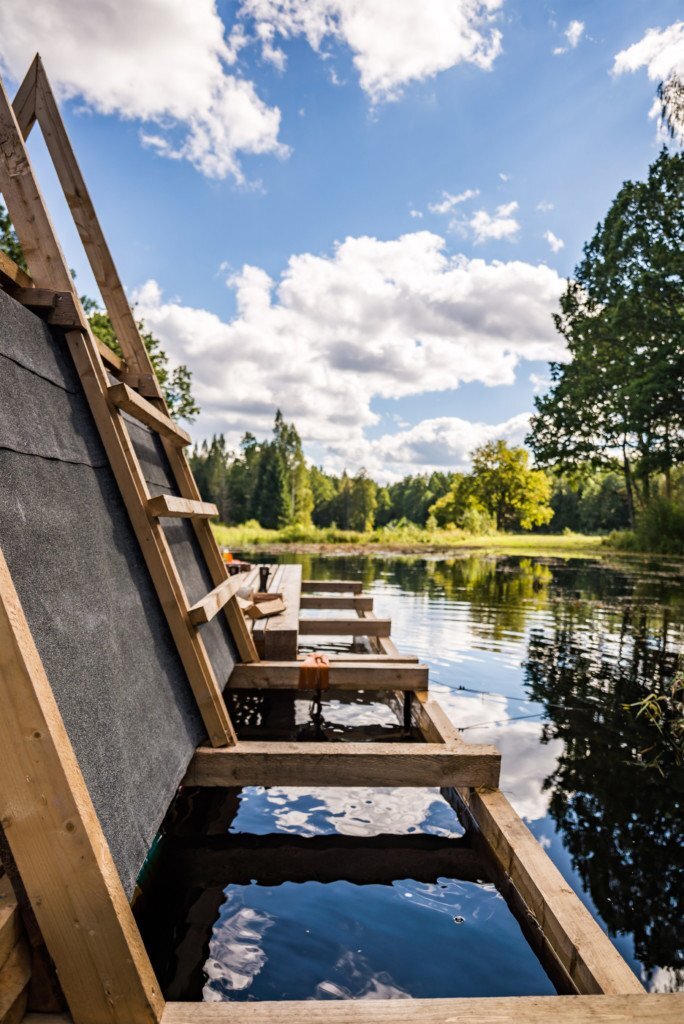 The whole structure weighs approximately 700 kilograms (1,543 lbs). It's set on a series of empty metal barrels that allow it to float and support the timber deck and the a-frame superstructure. From b210: "Veetee allows people to stay in the Soomaa environment without touching land."
For more spaces check out ReActor, a home that can tilt and rotate in response to its inhabitants movements. Or, Naust V, a cozy boathouse that features transparent walls. See all spaces.
Via Dezeen
Photos: Tõnu Tunnel