This small coastal property is set in Jardim do Mar, a small fishing village on the island of Madeira, Portugal. The building, which is split into two small studios, features a simple interior, designed to take advantage of its stunning surroundings.
A local architecture firm by the name of Mayer & Selders were responsible for the design of the house, which has been dubbed "Uni".
The villiage of Jardim do Mar is located at the foot of a cliff range that rises to 1,312 feet (400 meters) above sea level. It makes for spectacular views, and was a key element in the design of Uni. The studios both feature large gable-end windows that allow the occupants to drink the view from the comfort of their respective living rooms.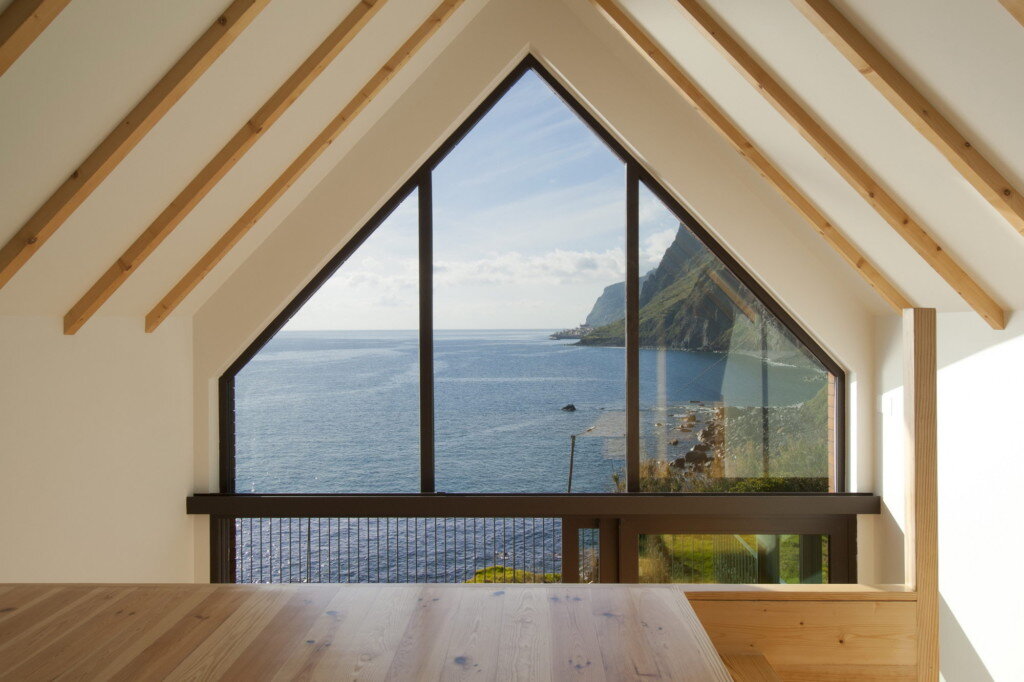 The site is difficult to access and most of the materials had to be carried by hand up a small pathway. This also meant no heavy machinery was able to be used in the construction process either. Given the conditions, and the quality of the natural surroundings, the architects aimed to disturb the landscape as little as possible.
The homes on the island consist mostly of terraces supported by basalt stone walls. Uni's own site features a loose stone wall running through it, which was subsequently preserved and incorporated into the design. The bathroom of the lower level bedroom backs onto the bare stone wall creating a seamless transition between the inside and outside.
The upper level serves as the main living space with a living room to the front, followed by a kitchen to the rear. A bathroom and utility room can be found to the very back of the house. A wood staircase leads up to a small loft area that overlooks the living room and acts as a sleeping space.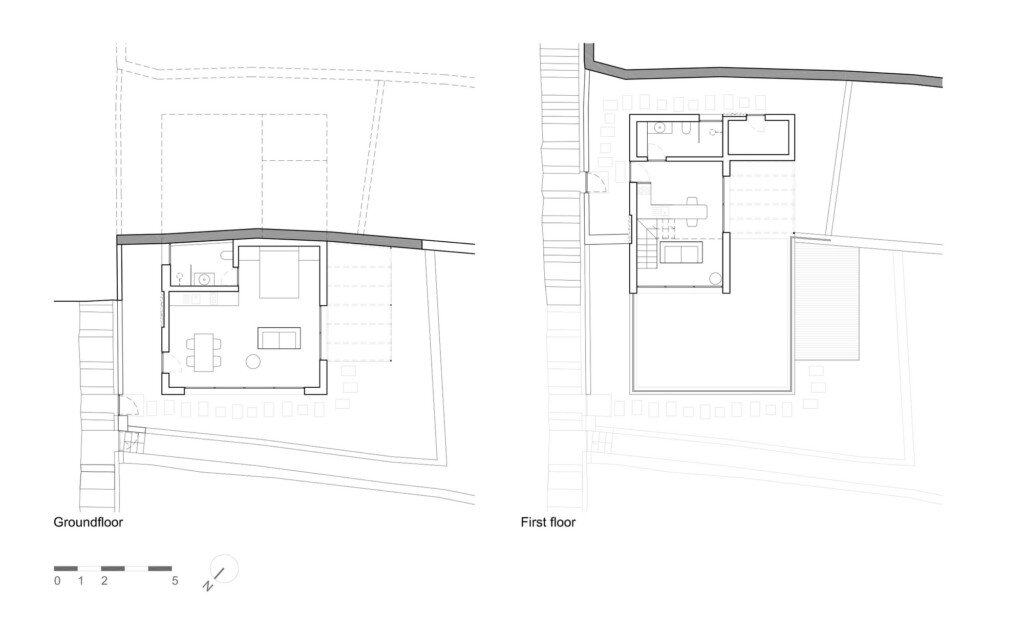 The lower level contains a kitchenette complete with a dining area. The L-shape layout then gives way to the living room followed by the bedroom to the back. The only room separate from the other spaces is the bathroom. There's also a small pool (not so humble, I know) as well as a garden that's used to grow subtropical fruits, herbs and vegetables.
For more small houses check out "Little House in the Campo" – a 200-year-old stable turned tiny home. Or, Tinhouse, a small self-built holiday home that cost £110,000. See all small houses.
Via ArchDaily
Photos: Mayer & Selders