Triglav National Park in Slovena is home to several small layover spots for climbers and hikers. It all started back in 1936, when members of the Skala club decided to build a series of small, functional shelters that would make the mountains more accessible and easier to explore.
After 80 years of use the original bivouac on this particular site had fallen into a state of disrepair. It was carefully airlifted and donated to the Slovenian Mountaineering Museum and subsequently replaced by this modern shelter.
The architecture firm AO were enlisted to design a suitable replacement. The shelter had to meet not only the strict legislation and policies of Triglav National Park, but also had to be capable of resisting the extreme weather conditions and take into account air-transport limitations.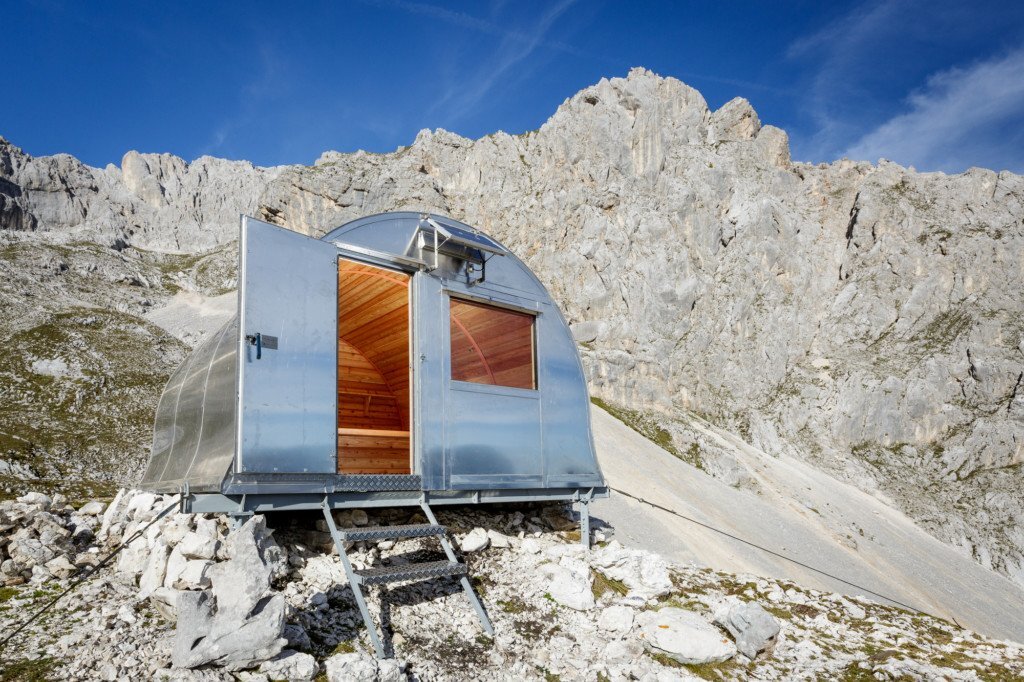 The project was completed in 2016 and has been dubbed "Bivak II na Jezerih" by the designers. It adopts the bell-shape of the original structure, but features improvements in both its construction and materials. The unit contains a total of XXX square feet (9.15 square meters).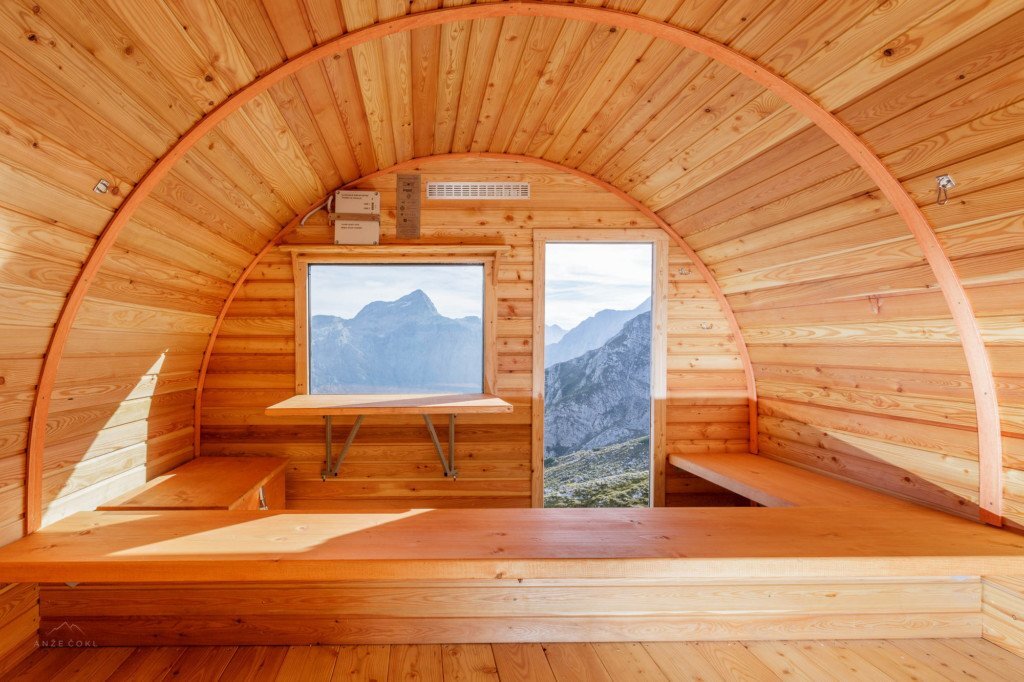 The bivouac is capable of accommodating up to 6 people. The interior contains a folding table, a series of benches with space below for storage, and a lockable wooden box that provides a secure storage space for valuables and doubles as seating. The back end of the shelter features the sleeping area, a simple raised floor.
The exterior was clad with 2 mm thick aluminium because of its capacity to resist the weather. It's also a lightweight material and when you need to airlift a structure to its site, the lighter the better. Bivak II na Jezerih is the result of over 660 hours of voluntary work and is now open for public use.
For more shelters check out the Bottle Seedling House that's designed to protect plants and people from typhoons. Or, Little Shetlers, a dessert shelter built by students with a budget of $2,000. See all spaces.
Via ArchDaily
Photos: Anze Cokl