I've featured some of Baumraum's work in the past, like the Riverview Treehouse. This contemporary marvel, called Treehouse Solling, features Baumraum's signature style; a modern, curvaceous living pod clad in steel and timber set a top of stilts.
The treehouse is located near a small town called Uslar in Lower Saxony, Germany. The land was purchased by the client due to its amazing setting; a small side valley with several small ponds surrounded by forest and greenery. The property also came with an old forester's house that required considerable repairs before it could serve as a home.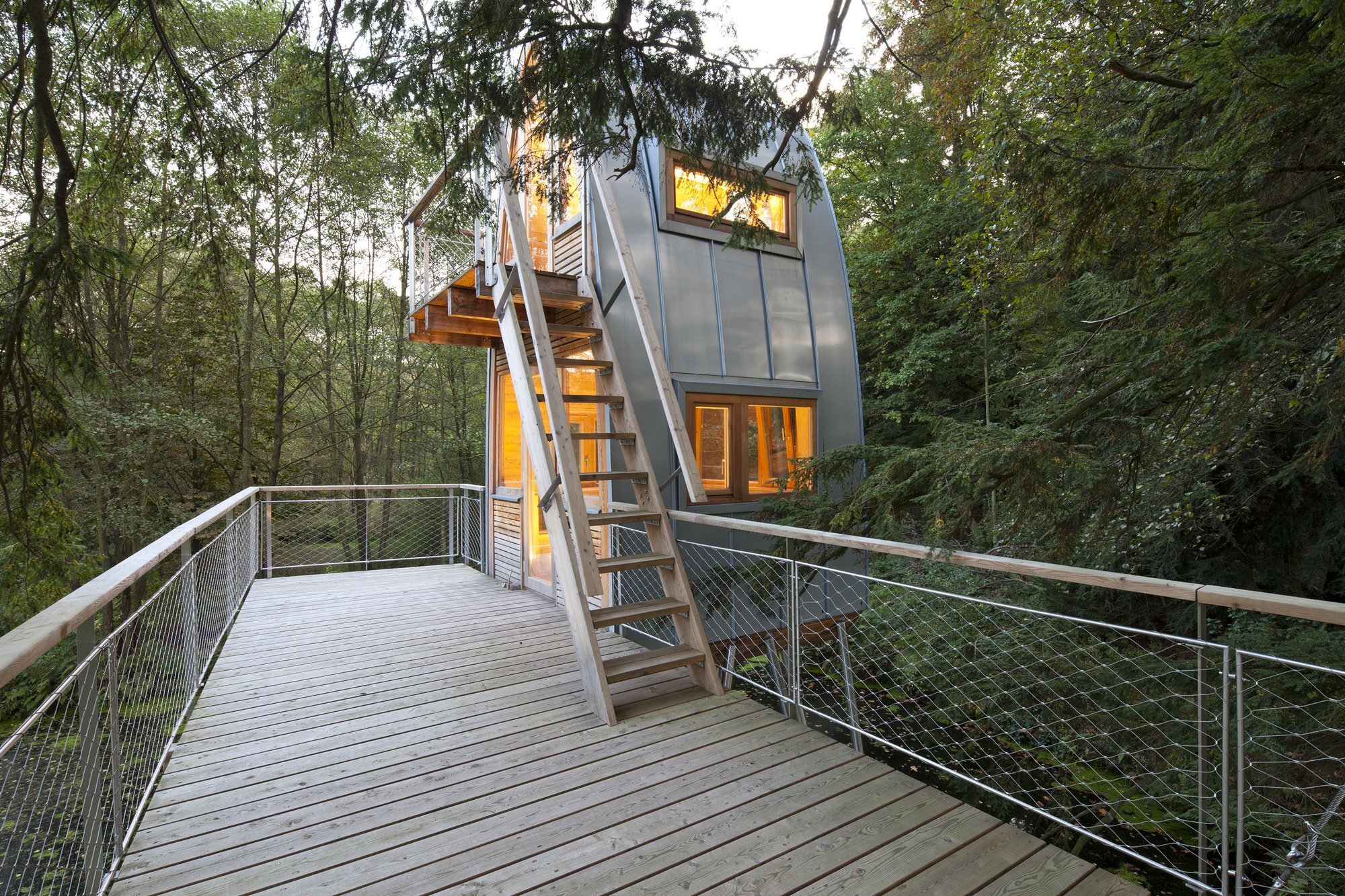 Once the house was restored the owners then decided to (sensitively) landscape the surrounding grounds. The end result is a "nature lover's delight", and features natural stone walls, newly planted indigenous trees and two artificial ponds. Given the makeover the site had received, the site was, according to Baumraum, "the perfect location for a treehouse".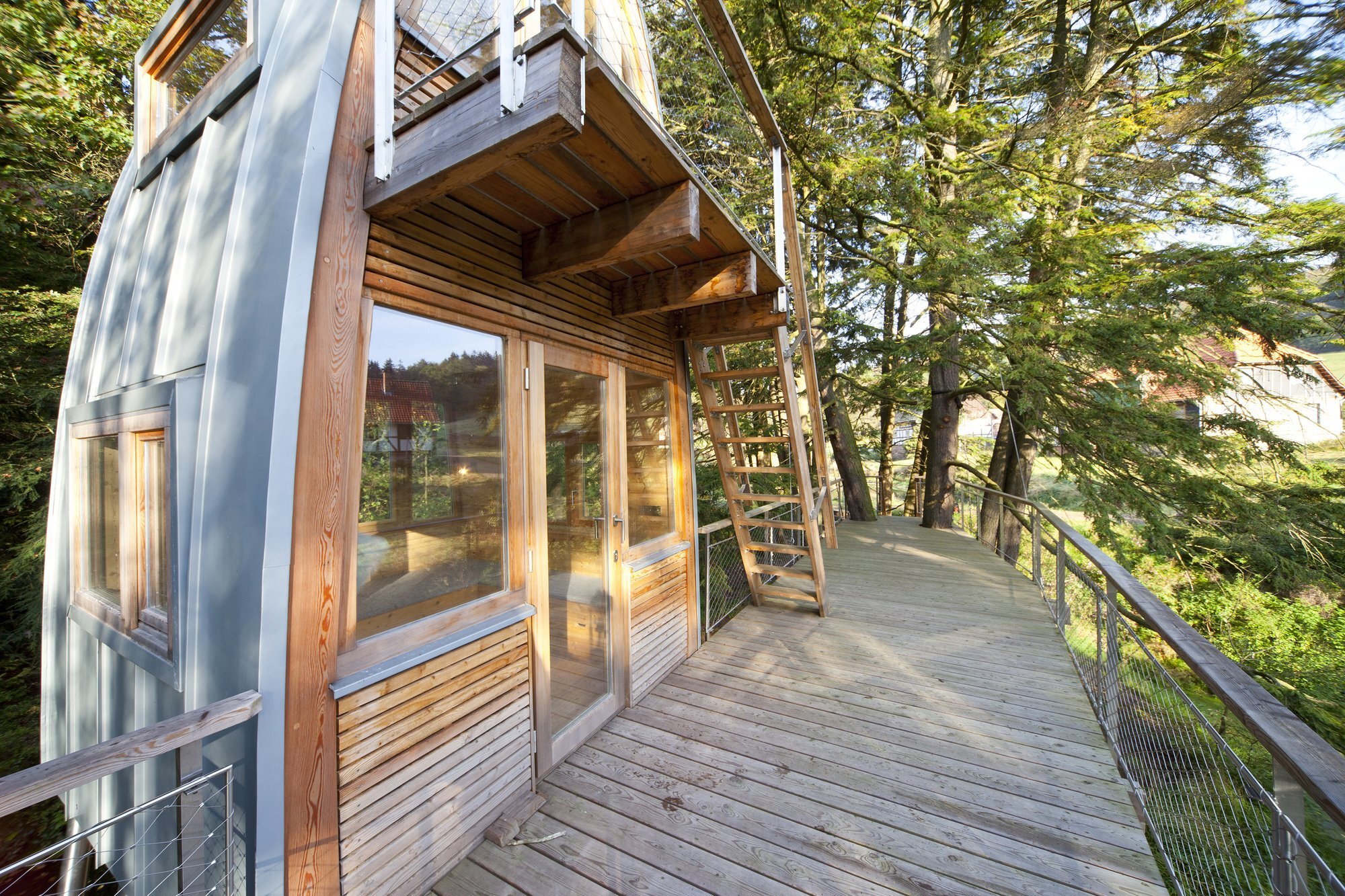 The treehouse has been designed to serve as a getaway, not only for their young son, but for their friends and family too. The treehouse is a two-storey structure, set in the lower of the two artificial ponds, and can be accessed by a long timber terrace.
The lower floor of the treehouse acts as a lounge which can be used either as a social venue, or as a quiet retreat. The lounge is surrounded with custom seating that doubles as storage space. The upper floor of the treehouse is accessed by the exterior staircase, and leads up to a sleeping area. The "bedroom" contains a large mattress (again, with storage built in) and a large curved skylight that provides amazing views of the sky.
Like all good treehouses, Treehouse Solling contains floor hatch allowing you to clamber between the two levels. From Baumraum: "During the day, the treehouse serves as a vantage point for observing the creatures in the water and the adjoining meadows. At night, the upper room is a comfortable place to sleep and dream and, when the skies are clear, to gaze at the stars through the domed skylight."
For more treehouses check out La Casa del Árbol, a treehouse in Ecuador whose main attraction is it's cliff-side rope swing. Or River View Treehouse, another retreat by Baumraum in Germany that overlooks a nearby river. See all treehouses.
Via ArchDaily
Photos: Markus Bollen