Modular housing is becoming an increasingly popular form of construction thanks to reduced waste, better quality control, and a quicker on-site build schedule. This home, designed by Portuguese architects Appleton & Domingos, has been completed by the modular house builder Jular.
Dubbed Treehouse Riga, the 474 square foot home (44 square meters) is composed of two modules, but it can also be extended to accommodate the changing needs of the owners over time. Part of a modular home's popularity is down to this flexibility – to live with what you need, when you need it.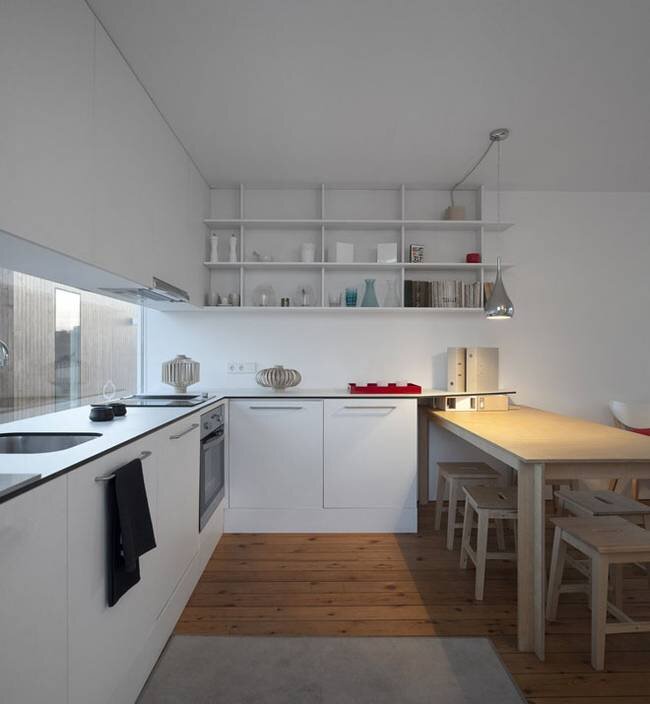 Each module measures 236 square feet (22 square meters) and are offset from one another to create a series of exterior decks. By offsetting the units they're also providing the opportunity to include more window and door openings. The house features a ventilated facade made from ThermoWood – a thermally enhanced wood product.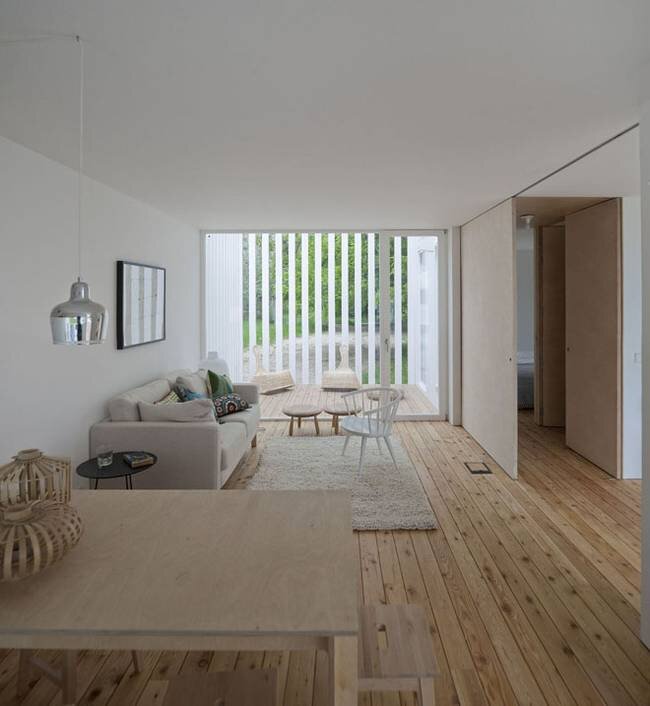 The walls are constructed from Kerto micro-laminated veneer lumber (LVL), which is a stronger and more stable material than sawn wood. According to the architects, all the wooden components are PEFC certified; a bonus for the more environmentally minded.
From the builders: "[The] Treehouse roof, walls and floors are erected using a multi-layer system, designed to provide high energy efficiency, which translates into savings on climate control costs."
Based on the floor plans, one of the modules serves as a dedicated kitchen and living room, while the other acts as a bedroom with a bathroom. Additional bedroom modules can be incorporated as seen in the larger of the two floor plans. For increased privacy between the rooms, a sliding birch wall can be used to close off the spaces.
For more modular designs check out The Hub, a series of modular living units that helped bring an old building back to life. Or, Remote House, a small prefab home set on the coast of Chile. See all modular houses.
Via TreeHugger
Photos: Appleton & Domingos