The bustling city of Berlin isn't the typical landscape in which you'd expect to find a treehouse, but The Urban Treehouse think it's the perfect location for an unusual city break. Set in a quiet street lined with family houses, Urban Treehouse commissioned Baumraum to build a series of modern lofted retreats.
According to the owners, the treehouses are an alternative to building a standard suburban house. Instead of cutting down the existing trees and greenery, they decided to work around them. The result is a private space that seems cut-off from the surrounding city, but yet is only minutes away from local amenities, shopping and entertainment.
The treehouses themselves are available for rent on a short and long-term basis. Urban Treehouse is aiming to provide an alternative form of accommodation that will perhaps make people think twice about how much do they really need.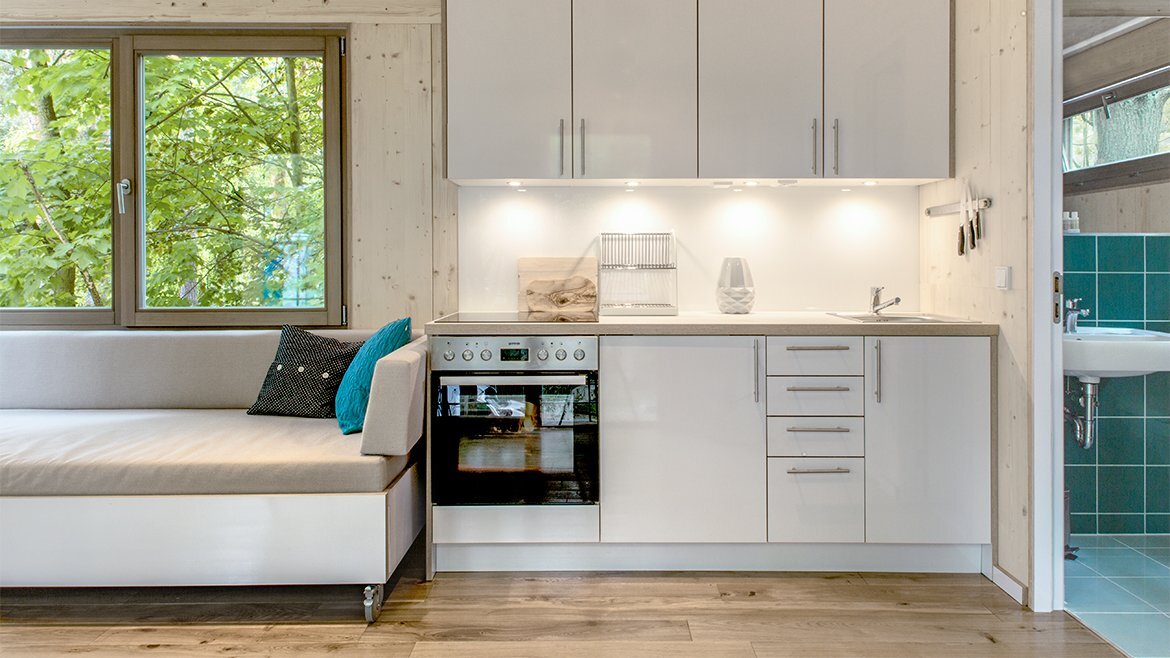 Each treehouse is supported by a steel frame on top of which the wood frame living units are fastened. Each module is 28 square meters (300 square feet) in size, and is set 4 meters (13 feet) off of the ground level so you can live amongst forest canopy.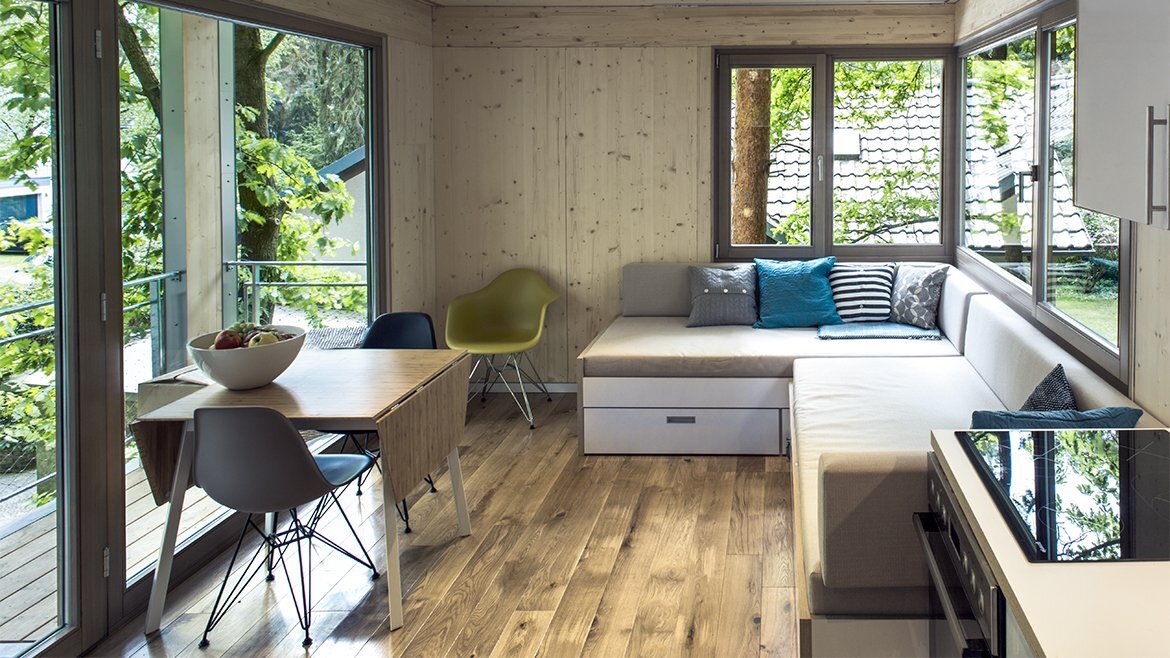 As usual, Baumraum has applied a stunning modern finish both inside and out. The exterior features a crisp cladding system made up of what looks like metal sheeting and timber siding. Each of the treehouses is also accessed by a suspended steel staircase that's supported by the trees themselves.
The interiors are clean and bright thanks to the large windows and contain a storage closet, kitchenette, bathroom, and a living and dining area. The living room seating doubles as a sleeping space (it looks like the furniture is rearranged to create a bed). Renting a treehouse will set you back €160 per night, €828 per week or €2328 per month (that's $214, $1109, and $3116 respectively).
For more treehouses by Baumraum check out Treehouse Solling a modern retreat set in a forest. Or the Riverview Treehouse which looks over the city of Freudenberg and the Main river valley. See all treehouses.
Via Inhabitat
Photos: Urban Treehouse Berlin