Dubbed Tree House, this studio is set among the woods of Martha's Vineyard – an island found to the south of Cape Cod that's a popular summer vacation spot.
The building is set in the village of West Tisbury, an area known for its scenic countryside and farmland, and has been created for a graphic novelist as a space to escape day to day life and promote their creativity.
The design of Tree House was carried out by Nick Waldman. The simple gable roof building is home to a garage on the first floor with the studio above. The two-storey unit has a combined floor area of 960 square feet (89 square meters).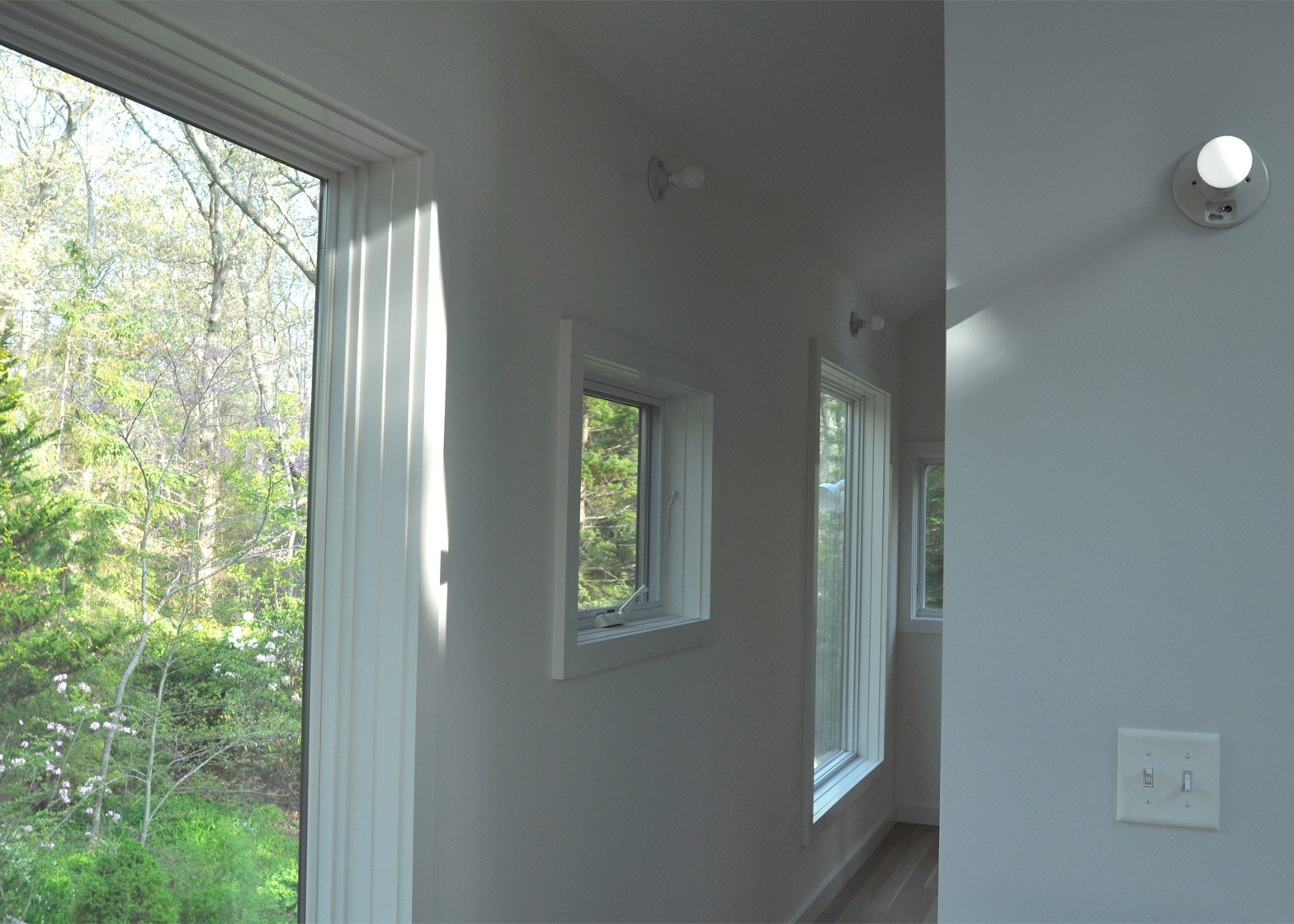 It's most striking feature is the exterior cladding, which is composed of cement board on the lower level and cedar shingles on the upper level. Plenty of natural light is an important aspect for any studio and here they decided to install clerestory windows to ensure they met the owners needs.
The project had a rather limited budget and so to save on costs they attempted to use standardised materials and components throughout. They also made innovative use of other materials, for example, the clerestory windows are composed of poly-carbonate as opposed to glass.
Unfortunately there aren't many shots of the interior available. From what we can see it's a fairly plain simple finish. Although Waldman has said that the owner is making use of their own work to add some splashes of color: "It's kind of like a gallery idea in that respect. Keep the finishes quiet and let the art do the talking."
The floor plan of the studio is split into three sections. The first, found to the front, is the living room/studio space. It also provides access to a small balcony. The central section contains the bathroom which is complete with a sink, shower, and toilet. The last area is the bedroom. It features a recessed bed flanked by clothing closets.
For more spaces check out the Collective Old Oak, the world's largest ever co-living building. Or, The Pod Life, a tiny living solution created by Peter Berkowitz. See all spaces.
Via Dezeen
Photos: Nick Waldman