Called Travelbox and designed by Stefan Juust, this metallic-looking box contains all the items you need to make your home away from home, that little bit more familiar. The box acts as a storage medium for, and forms part of, a series of furniture pieces that can be packed up quickly and easily when travelling to a new destination.
When "unwrapped", TravelBox contains a bed, table chair, and bike. The main "box" also serves as a storage unit for clothing. From the designer: "In its closed position it is rigid, efficient, and ready to endure the inevitable bumps of international travel. Upon arrival the Travelbox can be unfolded to instantly transform your new abode into a comfortable home."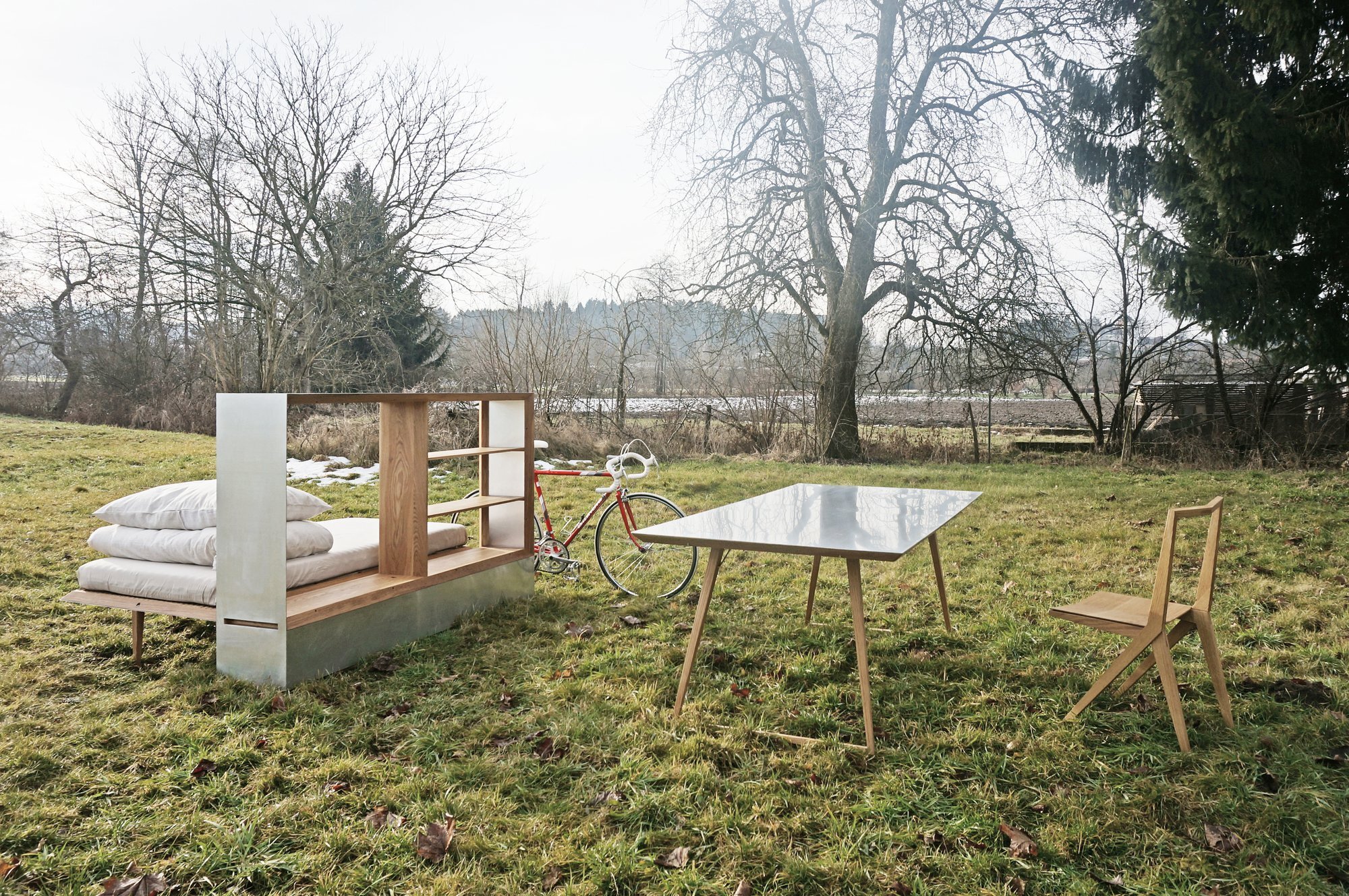 "Rather than being dependent on continually purchasing new furniture in each of your destinations – an approach that is both expensive and environmentally wasteful – the Travelbox prioritizes quality and provides the opportunity for re-use. Through its long life, the Travelbox picks up the marks of its many resting places and becomes an essential component of the adventurer's journey."
According to ArchDaily, the Travelbox will be made available for purchase by Juust. Although, I'm not really sure it's something the avid traveller, or backpacker will go for; it's just too big and bulky for someone that wants to tour. Travelbox is perhaps best suited to those that have to move semi-frequently because of their job.
For more in furniture check out Workbed, a workstation that doubles as a bed – perfect for work-a-holics. Or, this living room that comes in a box by True Emporium. See all furniture posts.
Via ArchDaily
Photos: Stefan Juust