Richard Rogers and his team at RSHP have re-imagined Jean Prouvé's "6×6 Demountable House" for Design Miami/Basel 2015. The house, which was originally designed in 1944 by Prouvé, was intended to rehouse war victims in France. RSHP have adopted it to create a self-contained family holiday home.
The recreation consists of a simple gabled structure and two satellite living areas that are accessed from the central building via a small bridge. The exterior is finished with wood siding for the walls, and a seam metal roof (I'm not quite sure what the circular satellite living areas are finished in).
The house is accessed from the large set of patio doors that provide the majority of daylighting for the main building (although there are some smaller side windows). The exterior deck to the front can also be folded up to secure the house when it's not in use, or during severe weather conditions.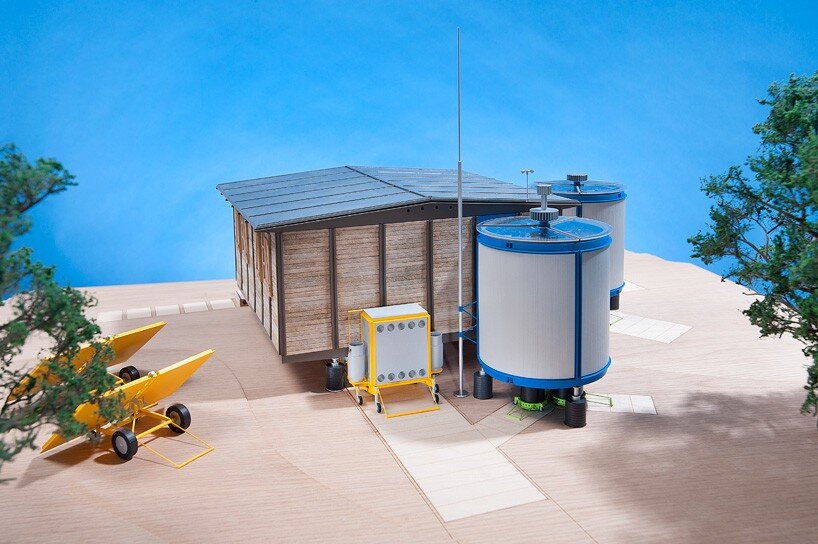 The interior serves as an open plan living and dining room. It's pictured with a single bed, however there's easily enough space to incorporate extra sleeping accommodation. The two satellite living areas contain the home's bathroom and kitchen.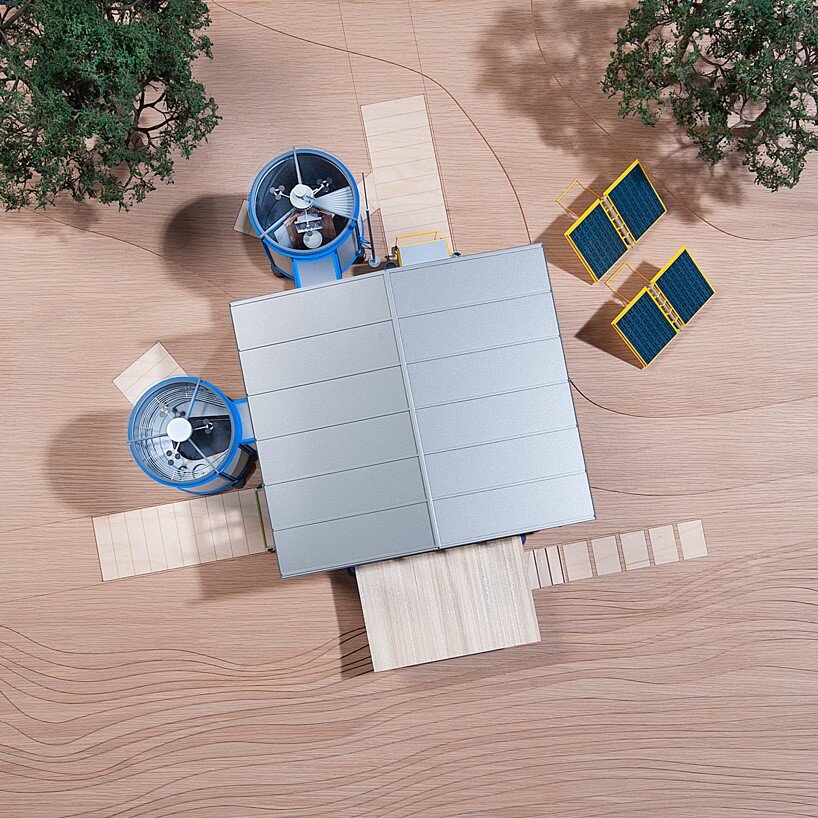 Hot water and electricity are provided for by a set of solar panels that are set off to the side of the building. The panels are mounted on a series of trolleys that will allow you to optimize their orientation and angle for maximum energy gain.
Like the original design, all the components that make up the holiday home can be manually assembled or dismantled on site. RSHP's contemporary adaptation has helped to breathe some new life into the existing project, and has acted as a blueprint for further workings of other historical Prouvé homes.
For more retreats and small houses check out Cabin 2 by Maddison Architects. Or, this summer house in Sweden that features a climbing wall for a roof. See all small houses.