Set in Tapalpa, Mexico, this project saw the redevelopment of an old site. The recently completed house is to be used as a retreat for the owners, while also potentially being rented out.
Any money generated from the house will help provide for the renovation of other nearby buildings and an upper story. The project was undertaken by a local firm, COCCO ARQUITECTOS and lead by Arcelia Cornejo. They've dubbed it TPL08.
The house contains a total of 807-square-feet (75-square-meters) spread over a single floor. The architects had to balance several constraints, including the overarching theme of affordability. To help speed up the build process (and keep costs down) they opted for prefabricated components.
The main support structure is composed of a steel frame. Components like the concrete block floor, and the masonry brick walls were then built into it. To reduce costs, a central support was introduced in the form of a staircase. This reduced the spans of the steel work, allowing the designers to use smaller steel sections, which are less expensive.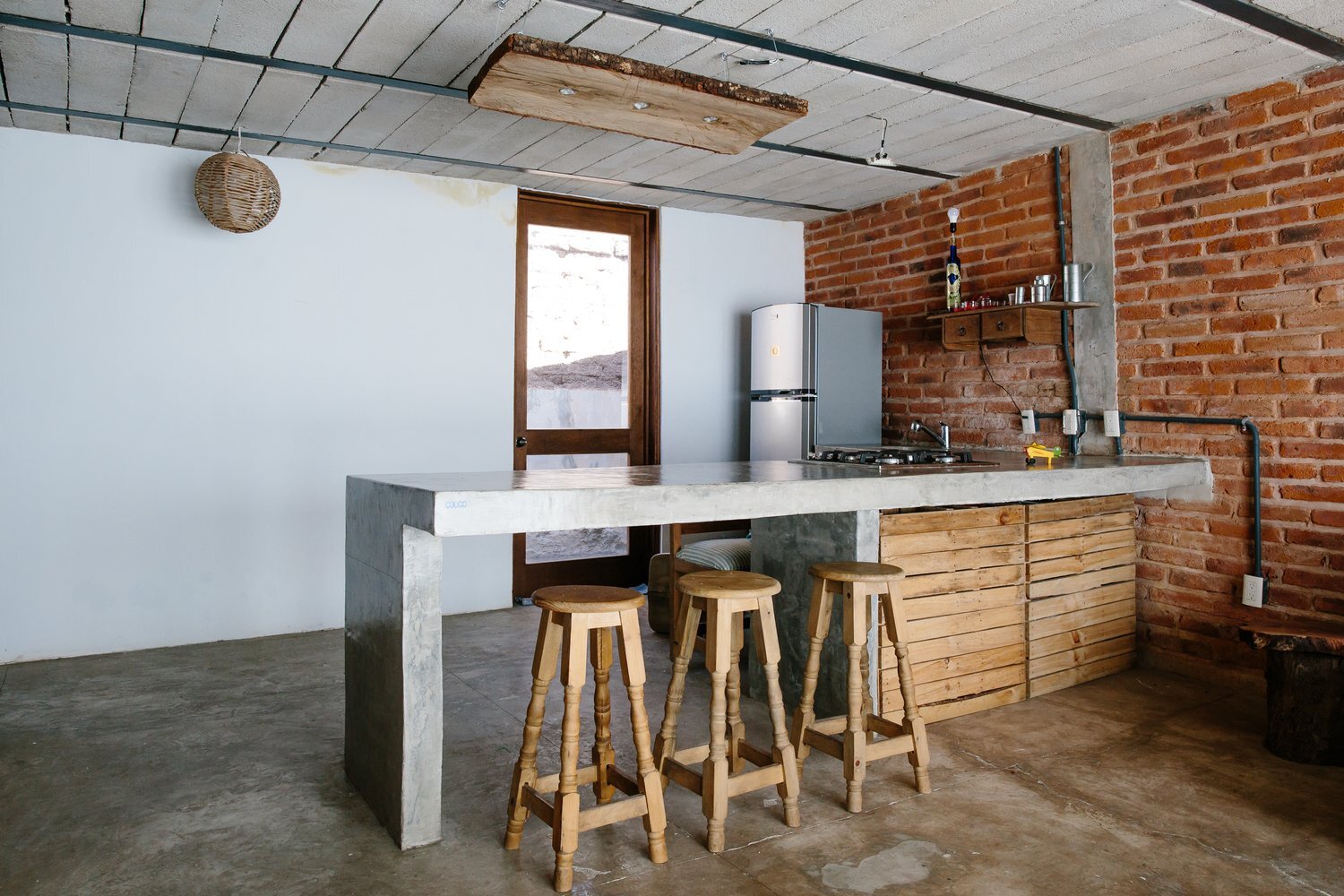 While the house has no upper story, it's envisioned that it will be added at a later date, and hence they made provisions for access with the staircase. Like some of my favorite projects, TPL08 makes heavy use of locally available materials and construction.
It's composed of pine wood doors and windows, mud brick, adobe, and polished concrete floors and walls. All these elements give it a very vernacular aesthetic, but it also has the benefit of being a relatively eco-friendly build, thanks to the proximity of the materials and the reduced transportation.
To further its green credentials, the house contains no artificial heating or cooling. Instead they've attempted to rely on cross-ventilation, appropriate solar shading and thermal mass.
For more small house projects check out this 1970s apartment renovation by Juan Ochoa and Ruben Padilla. Or, this minimalist extension by 5X Studio. See all small houses.
Via ArchDaily
Photos: Alejandro Souza