This modern small house is set in the town of Landskrona, Sweden and has been designed by the Stockholm-based architecture practice, Elding Oscarson. Simply called "The Town House", the building stands out against the much more traditional terraced cottages without dominating them.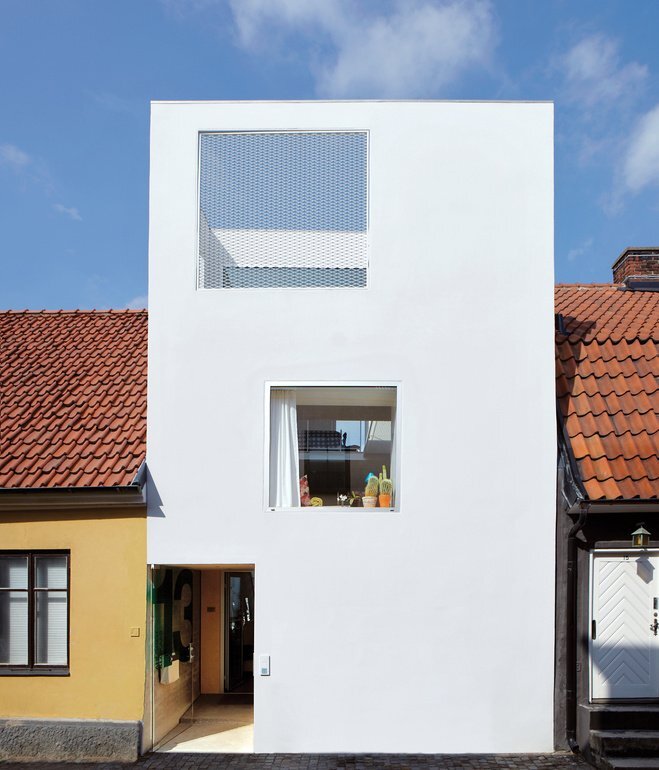 The Town House wouldn't look out of place in Tokyo. Its form is partly inspired by the avant-garde houses the city produces, and yet it's been sensitively scaled and proportioned so as to meld into its traditional surroundings. The house is home to Johnny Lökaas, a retail design specialist, and his husband Conny Ahlgren, an art dealer and cafe owner.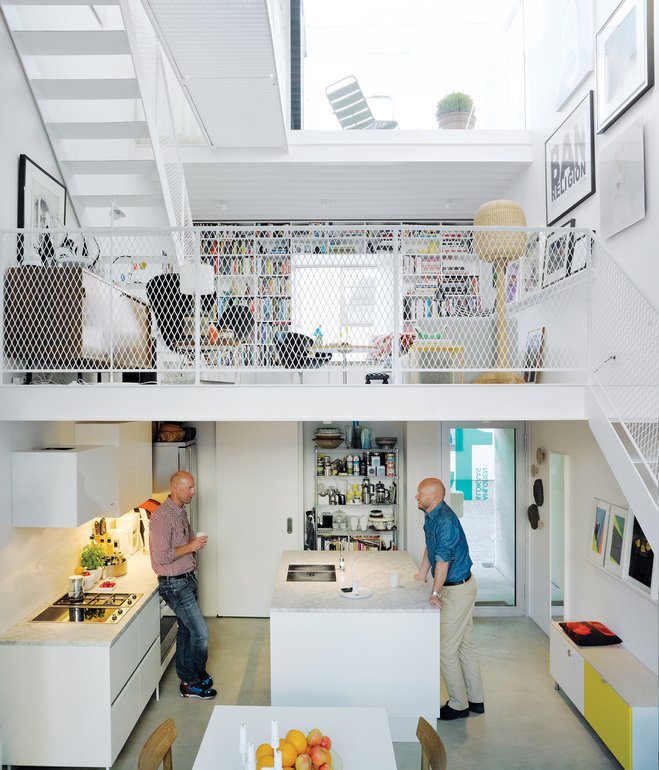 Lökaas and Ahlgren, with the help of their architect, have managed to produce a house with floor levels that flow into one another, and the spaces themselves are filled with a bright and airy atmosphere. The open plan layout allows natural light to filter down from the top of the home, to the bottom.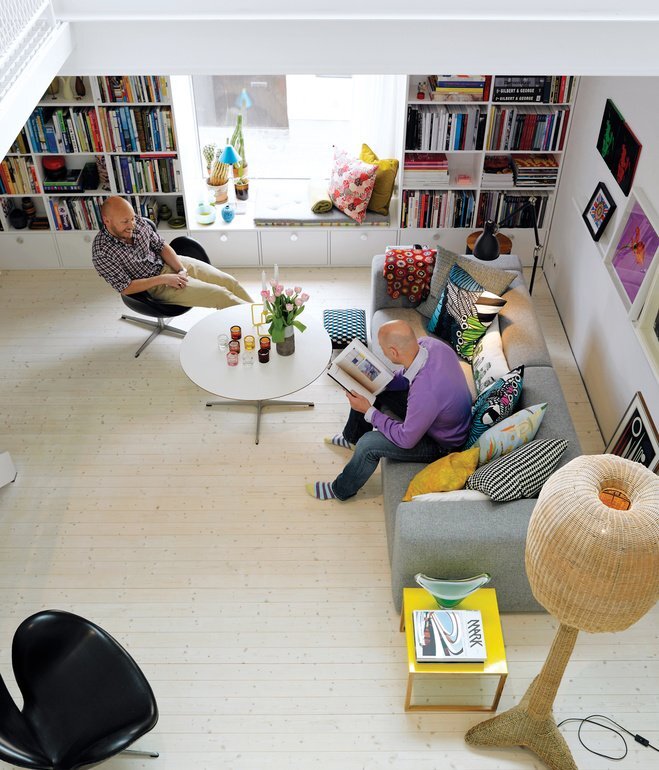 The ground floor of the home contains a small but functional kitchen and dining area. The next level acts as a living room/library, with views of the street below framed by a large custom designed bookcase by Elding and Oscarson. It also serves to hide the ventilation system.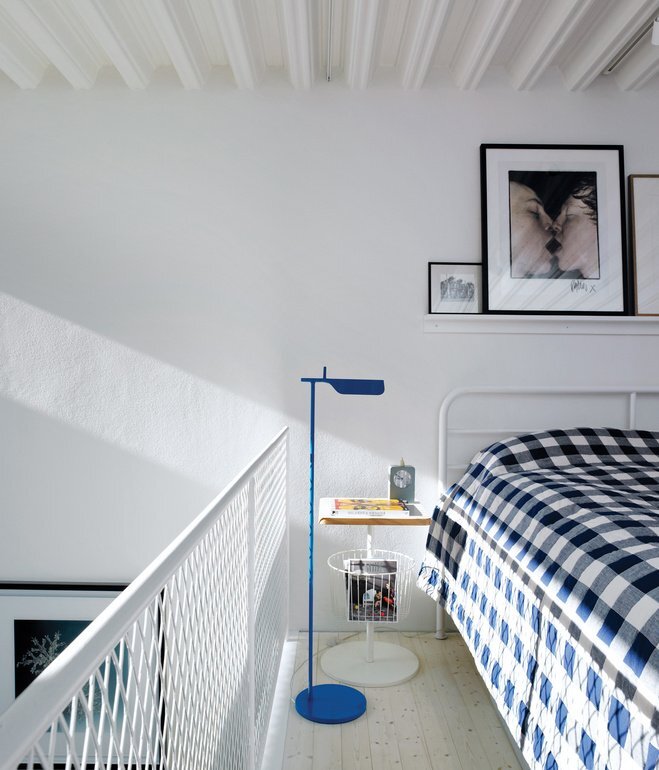 The final floor of the house contains the bedroom, bathroom and a small roof terrace. The terrace features a see-through metal grille providing views of the street front, while also maintaining a degree of privacy. Each level of the Town House contains both single and double height ceilings helping to define areas within an otherwise open volume.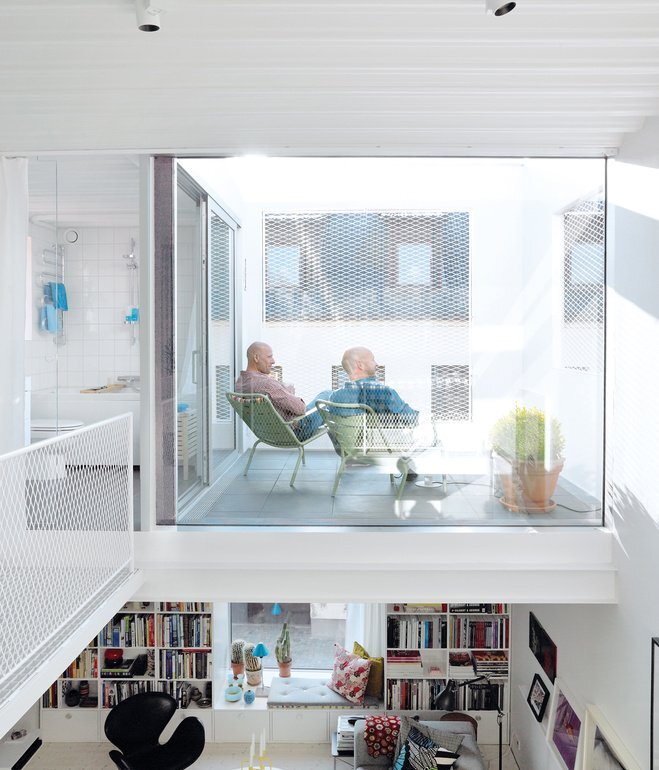 The project was completed back in 2009, and is a great example of how innovative design of space and light can create a comfortable living space, within a small scale. From Lökaas: "We didn't buy new furniture for the house, we just brought all our old things with us. It was actually more a case of getting rid of things than of acquiring new stuff."
For more small houses check out The Domo Dom House from Poland that features a curvy exterior and a simple, functional interior. Or, star of Mad Men, Vincent Kartheiser's small 500-square-foot cabin that's been designed with a "down-to-earth" feel. See all small houses.
Via Dwell
Photos: Mark Seelen