People often avoid working with awkward buildings. They are, by their very nature, difficult and sometimes frustrating projects, but one architecture firm in Paris prefers to view them as opportunities. Agence SML recently carried out a redesign of this tall and narrow building, called Tower Apartment, to create a comfortable light-infused home for the client.
The main challenge with this small apartment project was limited options for daylighting. The only source of natural light available to them comes from the roof skylights. The apartment is split over several levels, each of which has been designed to fulfil a specific function.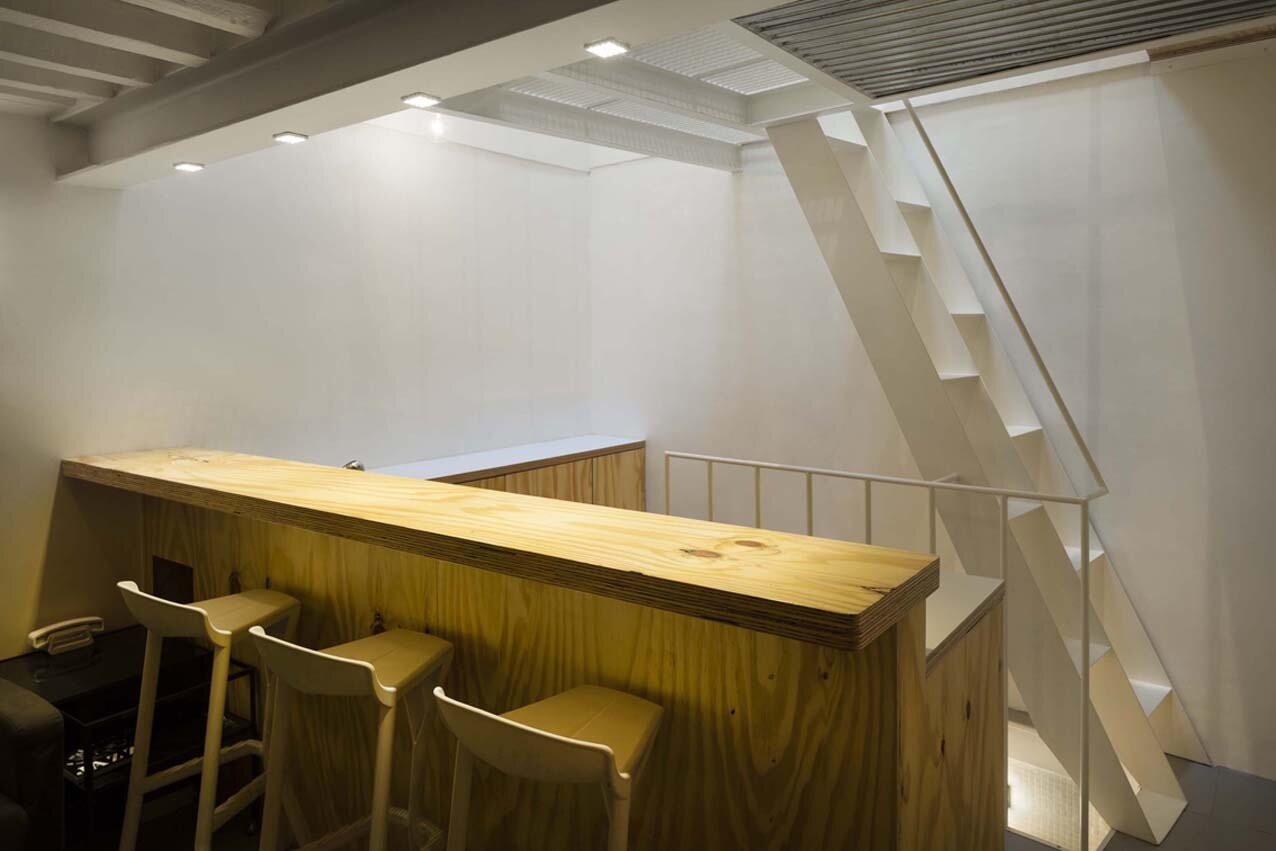 The lowest level of the home (basement) contains the most private space, the bathroom. The next level up houses a small open plan living, kitchen and dining area. The third floor contains a small workstation and also serves as a dressing-room. The final level of the apartment is the bedroom, which has some amazing views thanks to the three skylights directly overhead.
To allow light from the bedroom filter down through the subsequent levels, Agence SML incorporated open staircases and landings made with a steel mesh surface. All of the walls surfaces are painted white to help the space feel brighter and larger, while also reflecting light deeper into the home.
The interior design takes a minimalist approach – there isn't much space for anything else. All told the apartment has a floor plan of just 25 square meters (269 square feet). Staircases are a large component of any home, but here an attempt has been made to minimise its impact on the available space by introducing and alternating tread.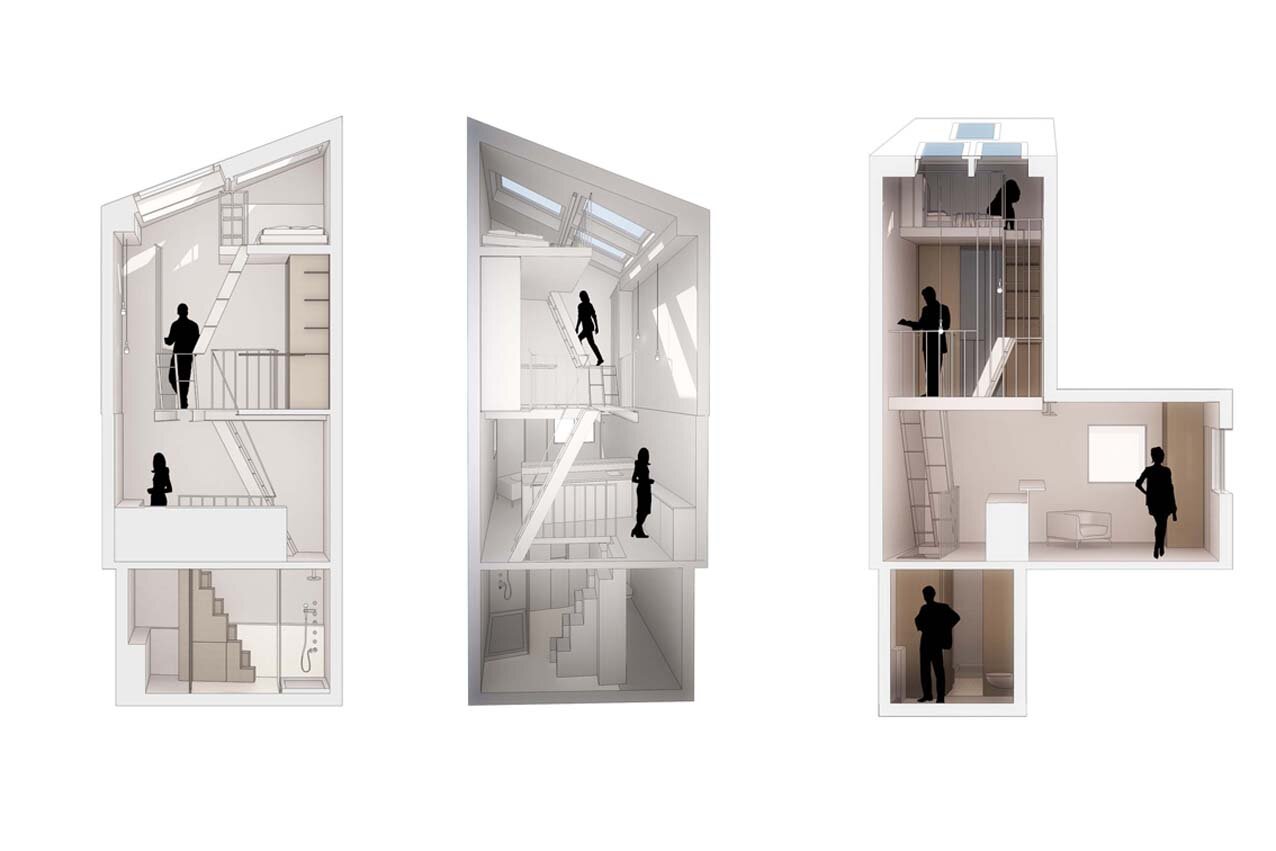 From the architect: "All details have been thought of in order to optimize space and maximize light: the alternating tread stairs have a limited footprint and remain practical in spite of their steepness. Carpentry and closets are integrated, the bedroom is nested at the very top of the tower. The office floor is a metal grid so that light can flow through it."
For more apartments check out this stylish redesign by Denis Svirid in the Ukraine that features small but functional living spaces. Or this 470 square foot apartment from Gothenburd, Swedish. See all apartments.
Via ArchDaily
Photos: Hervé Abbadie