Japanese architecture firm Torafu designed this narrow house in Tokyo back in 2010 for a family. Dubbed "House in Ookayama", the family home was built to accommodate two generations, and contains both private and shared living spaces.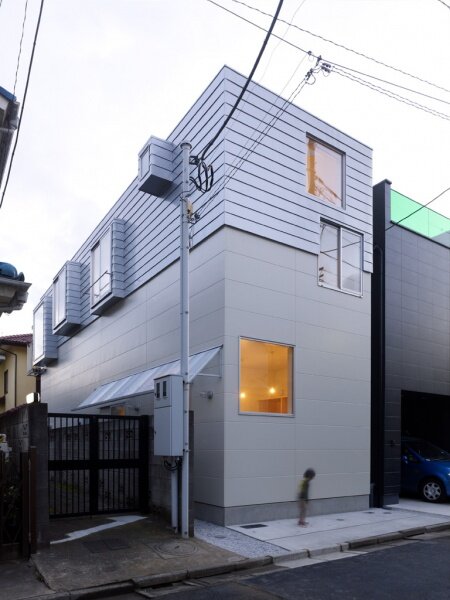 The building is set on a 15-by-54 (4.7-by-16.5) meter site that originally belonged to the owner's parents. It contains a total of 1350 square feet (105 square meters) spread over 2.5 floors. Flanked by other buildings on three sides, the architects main challenge was reducing the perception of narrowness, both inside and out.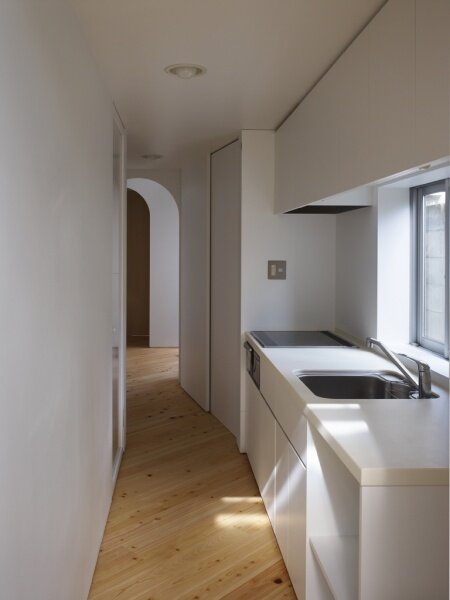 The entryway and stairwell have been placed off-center, splitting the home into two sections: the public living spaces and private bedrooms. The interior is largely open plan, allowing you to look down the length of the building. Large windows and skylights have been used to maintain the natural daylighting, despite its close quarters to adjacent houses.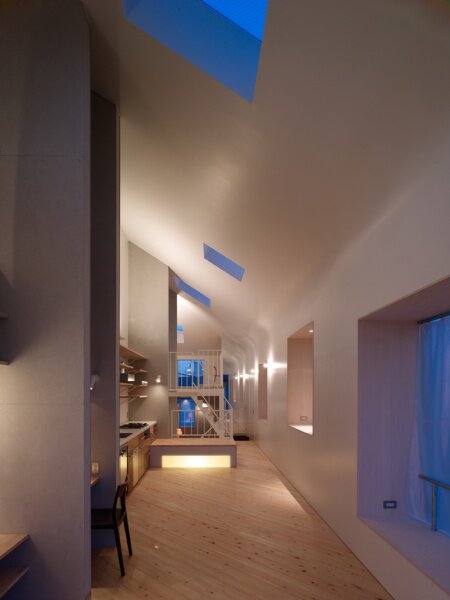 The lower floor has been designed for the owner's parents, providing them with ease of access. The upper level is home to the owners and their child. To squeeze all the living spaces in, the architects have employed split levels in places. The upstairs bedroom contains a lower master bedroom for the adults and an upper bedroom for their child.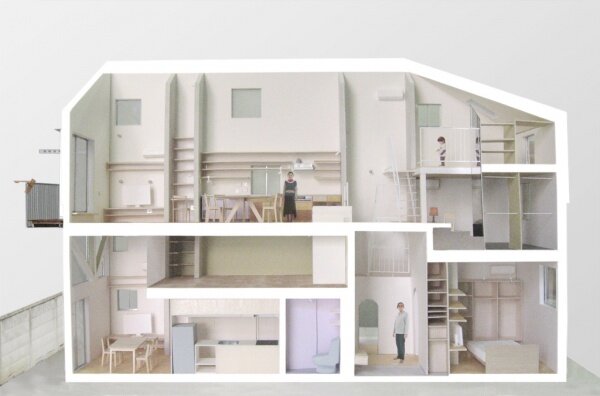 Because they wanted to take advantage of the roof slope and incorporate skylights, the storage loft has been sandwiched between the upper and lower living spaces. From the architects: "This random-looking composition is made like a multifunctional stacking that can be seen as one large piece of furniture… blurring the boundaries between building and furniture."
For more Japanese houses check out the "House to Catch a Tree" that frames views of foliage. Or, this barn that's been built with flexibility in mind for future use. See all Japanese houses.