Happy New Year everyone! Let's take a quick look at some of the most popular small and tiny houses of 2015.
P.S. Our winter sale ends TODAY – it's your last chance to save 40% on our tiny house plans! Click here to see what's on offer.
The Wohnwagon
"Created by manufacturers based in Austrian, the Wohnwagon (translated as Living Wagon) is an environmentally friendly tiny house on wheels that boasts an array of eco-credentials. The house has been designed by a small company, also called Wohnwagon, in Vienna…"
A Tiny House by Chris Heininge
"This tiny house is just 280-square-feet, and has been designed and built by Chris Heininge. The house is located in Aurora, Oregon, however it's currently on sale and could find itself a new home soon. Thanks to its small size, it can be transported with ease by flatbed trailer…"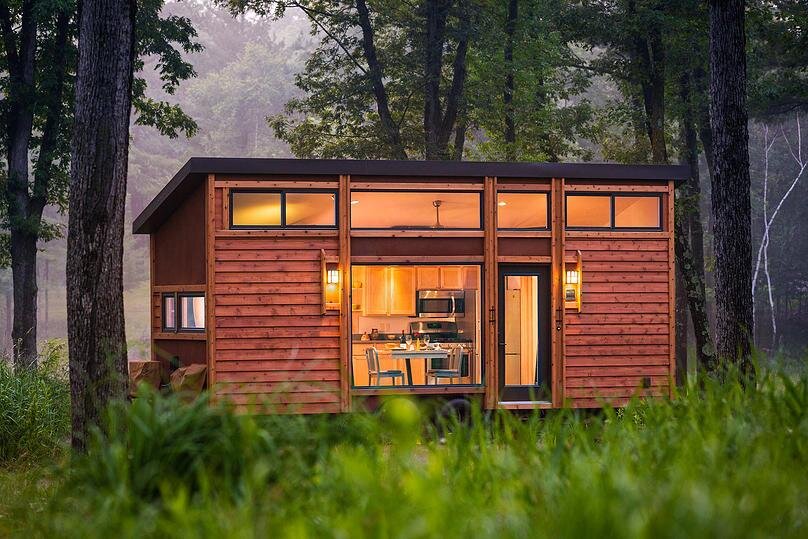 The Escape Traveler Tiny House on Wheels
"Called the Escape Traveler, this tiny house has been created by the same people responsible for the hugely popular ESCAPE mobile cabin. Their latest development is built on the same ethos as its predecessor…"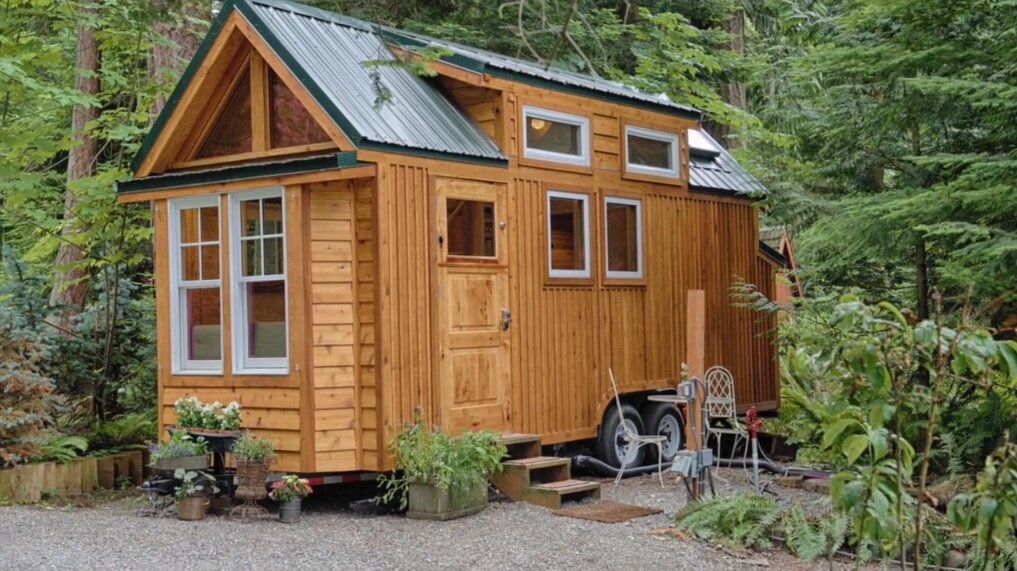 Hope Island Cottages by Kerry Alexander
"This beautifully crafted tiny house can be found in Washington. It's been constructed by Kerry Alexander of Hope Island Cottages, and features some modern luxuries…"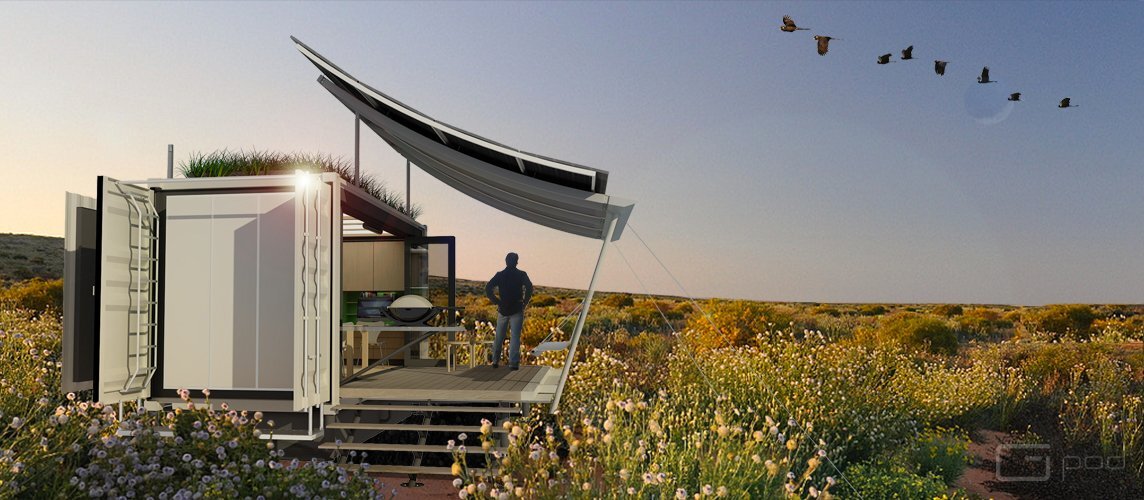 The G-Pod – A Concept Container Home
"This concept shipping container house has been designed by architect Dan Sparks…"
A Micro-Apartment with a Hidden Kitchen
"This tiny apartment of just 175 square feet (15 square meters) features some rather ingenious design ideas in order to make the most of the – limited – space available to it…"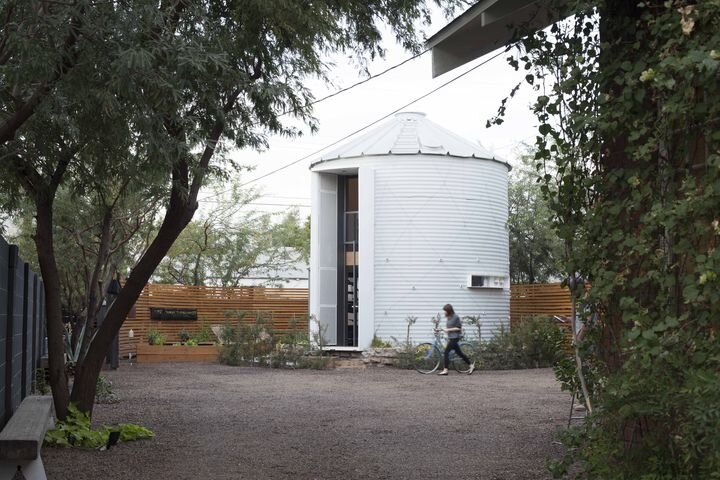 Converted Grain Silo to a Tiny House
"Architect, Christoph Kaiser, has created this inventive tiny house out of a 1950's grain silo. Set in downtown Phoenix, Arizona, the silo has been converted into a very cozy, modern home for Christoph and his wife…"
The Hexagonal House on the Hillside
"Designed by ALT Architeckti, this small timber house can be found on a hillside in Central Bohemia, Czech Republic. The house is located in a no-build zone, however the new home was able to replace an existing 1950's summer house…"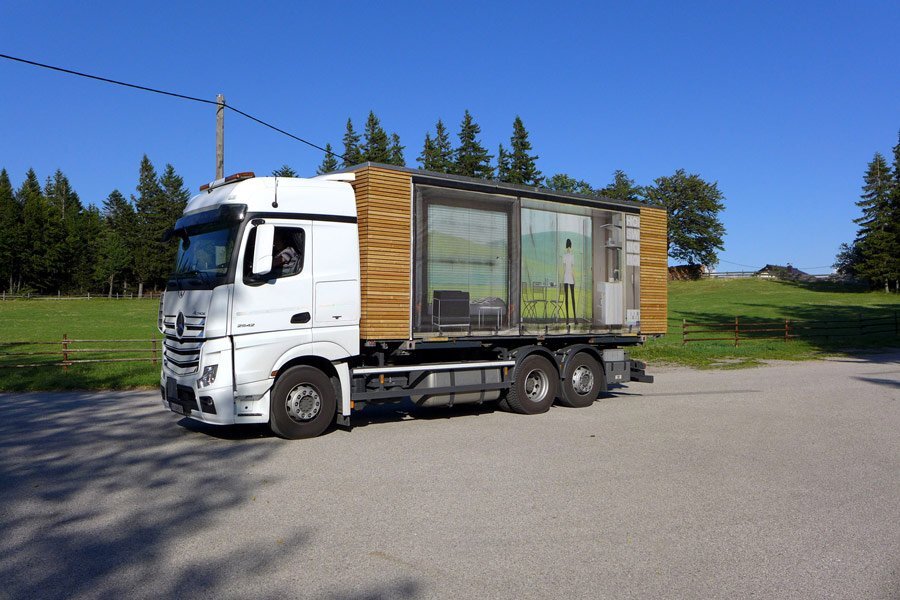 Simple Home by Gerhard Feldbacher
"This portable tiny house from Austria has been designed by Gerhard Feldbacher. The house, called Simple Home, can be transported by a flatbed truck and features legs that support the house, acting as its foundation…"
The Raven Loft on Pender Island
"Dubbed the Raven Loft and perched among the trees of Pender Island in Canada, this tiny treehouse serves as a home for its builder, Geoff de Ruiter. Geoff, who is a graduate student of Northern British Columbia, sees it as a means of living a more sustainable lifestyle…"
For more tiny houses check out this small modern farmstead in Alberta by Bioi. Or, this WW2 bunker that's been converted into a tiny holiday home. See all tiny houses.