Atelier Tekuto are probably one of my favourite Japanese architect studios. They continually produce unusual and innovative designs for houses set on small plots of land, and this house in Tokyo is no exception. Located in a dense residential area, the four-story house makes the best use of the space available to it with some amazing features.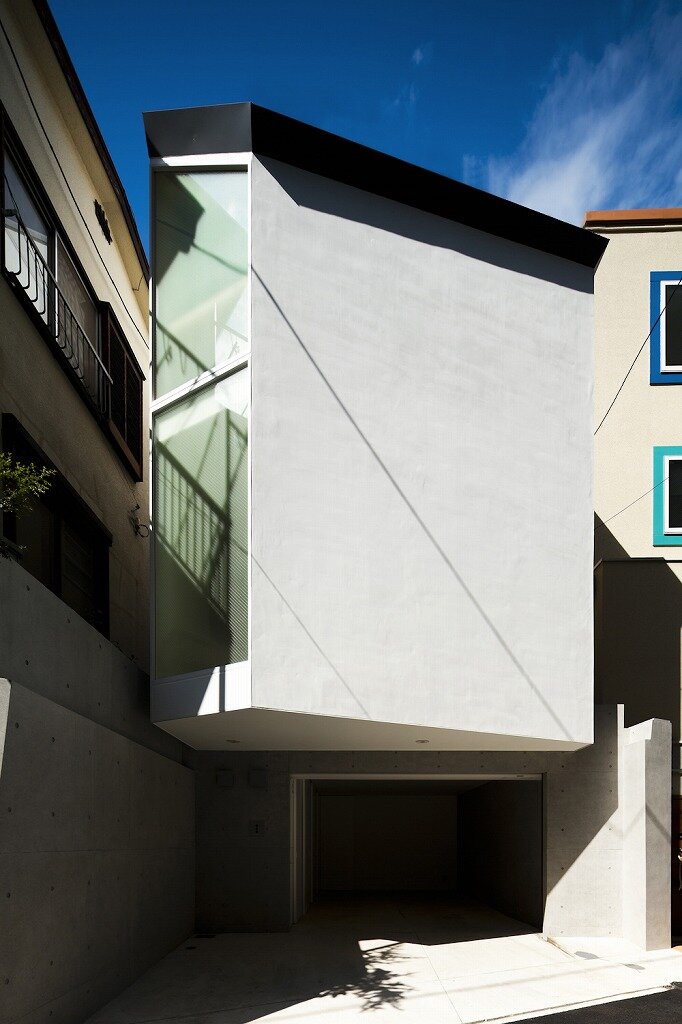 As usual, when confronted with a limited amount of space your best option is to build up. The first level of this house acts as a garage for the family car and also contains a small library/study.
The second floor features the house's master bedroom, a walk-in closet, and a large bathroom/washroom. A second sleeping space can be found in the house's loft. There's also a separate entrance to the house at this level via a small walkway to the rear of the home.
The third floor contains the main living areas of the house, with the kitchen, dining room and living room all in one open plan space. There's also a small toilet adjacent to the kitchen to save you the hassle of visiting the bathroom on the lower floor.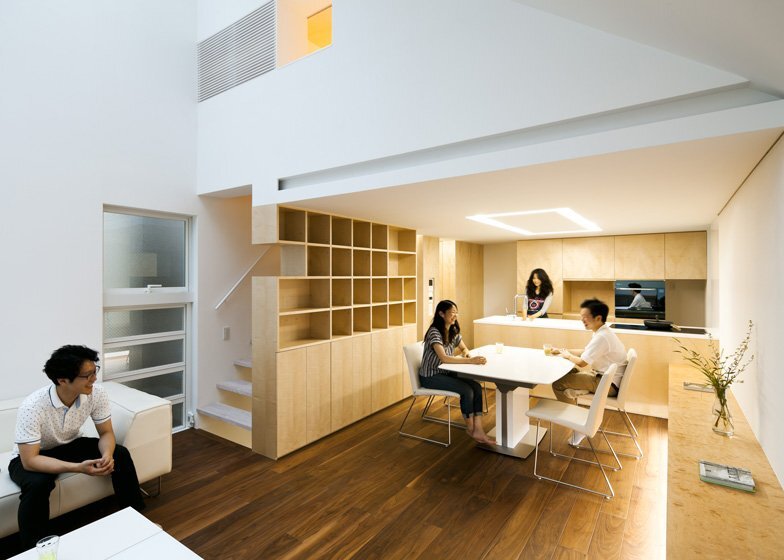 You'll notice from the plans that there's a real absence of windows in the main living area – there are four relatively small openings to cater for the entire floor. The clients wanted to introduce as much natural lighting as possible, but without compromising their privacy. For this reason a number of the windows are frosted glass. They don't lose-out visually; the windows are often facing another building.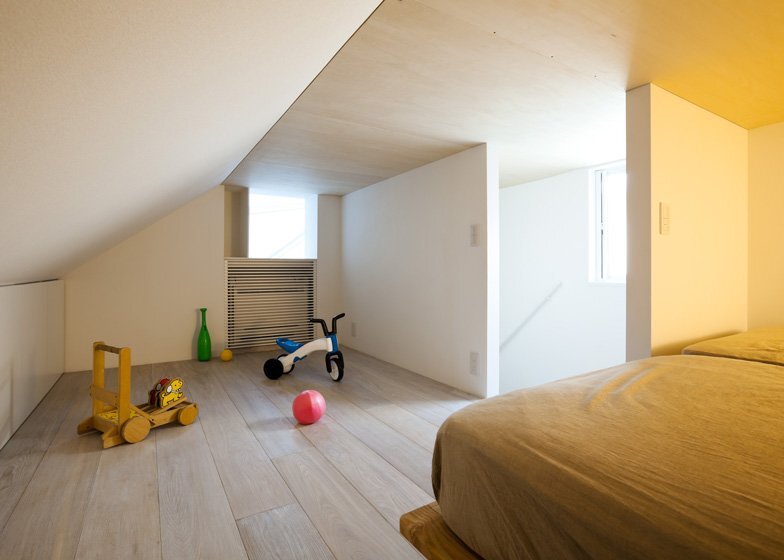 To address the issue surrounding lighting, Atelier Tekuto decided to make the main living room a double height space and incorporated a huge triangular skylight above, flooding it in natural daylight. The project has since been called, "Framing the Sky".
From the architects: "We realise that skylights are the most important openings in urban houses. It is because the sky is the only element of nature left in the urban context, and the skylight serves as an interface between people and nature."
The house has a footprint of just under 40 square meters (430 square feet) and has a total internal usable floor space of 829 square feet.
For more small Japanese houses check out the Long Window House, which aims to provide privacy and adequate lighting. Or this multi-generational home by Atelier HAKO Architects. See all Japanese houses.
Via Dezeen
Photos: Toshihiro Sobajima