This angular cabin juts out from the hillside of mostly rural Asker, Norway. The cabin has been designed by the Norwegian architecture firm, Jarmund/Vigsnæs Arkitekter, for a local writer who needed a quiet, contemplative getaway.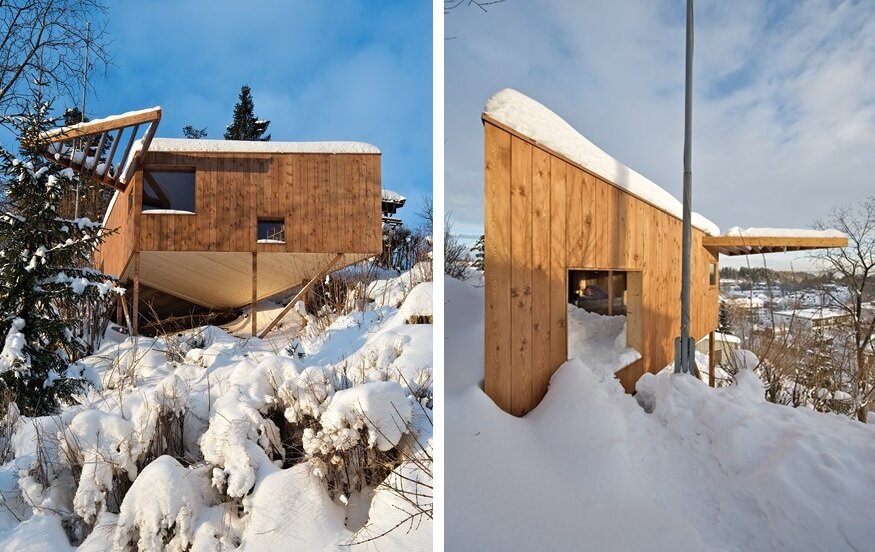 The cabins sharp geometric form is due to the unusual boundaries of the site, among other constraints like the terrain, and the location of underground pipework. The retreat contains 173 square feet of usable floor space and is divided up into two main sections: the outdoor space, and the indoor space.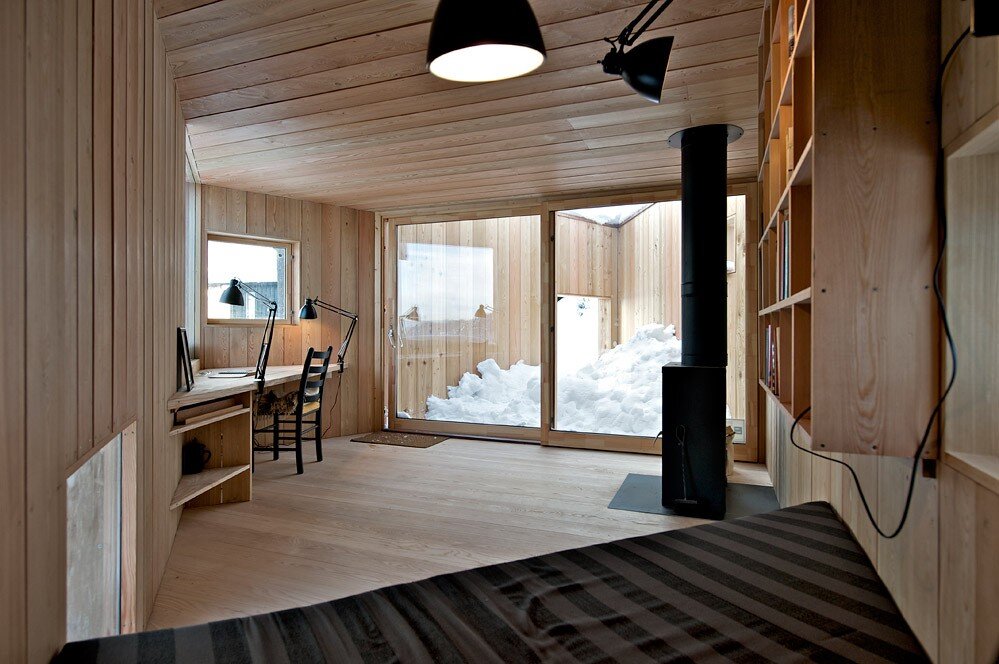 The walls of the tiny getaway are clad wholly in timber. It features a few well-positioned windows that aim to provide views over the small town and landscape below, as well as adequate lighting for any work. The exterior garden space is closed off by by three walls, creating a sheltered space. It also serves as an entryway to the main building.
The interior, like the outside, is clad entirely in wood. From the walls, floor and ceiling, to the furnishings and storage compartments – there's no shortage of wood on show. A set of large glazed patio doors help to draw in lots of natural light, and the writer's desk is set by the entrance so as to take advantage of it.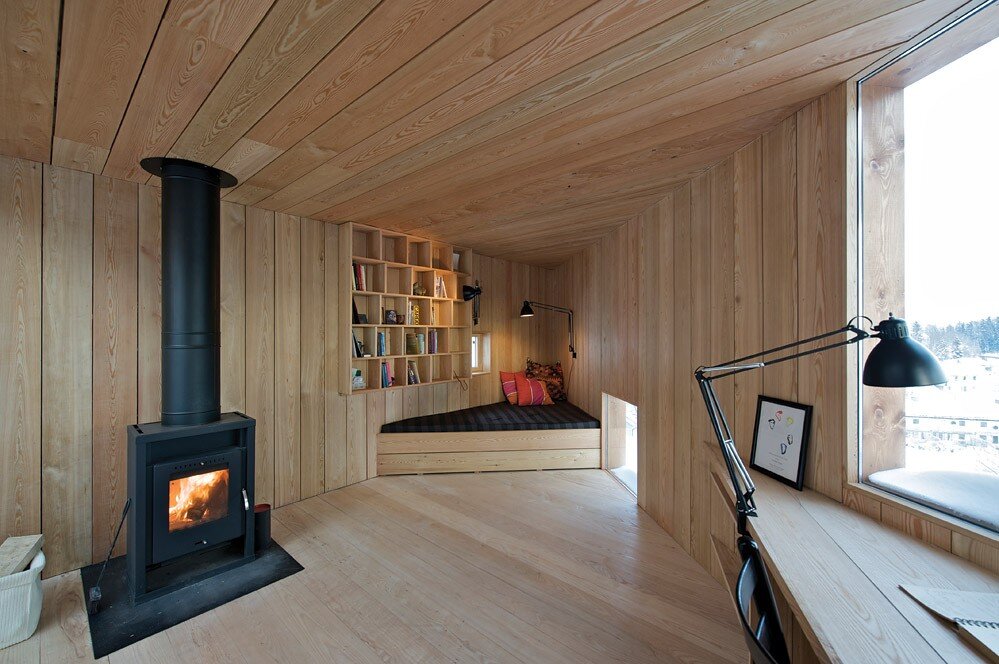 A wood-burning stove is set along the rear wall, and is used to heat the space during the harsh Norwegian winters. The "pointed" end of the cabin contains a triangular seating area that's used for relaxing, reading, or snoozing. There's not much in the way of storage space other than a single wall-hung shelving unit, but it's more than adequate given the spaces intended use.
The most challenging aspect of this build was tackling the steep slope. The structure is partly supported by timber stilts that jut out from the ground, and making the cabin look like it's rather precariously supported. A slatted wood sun shade overhangs the roof line to provide the writer with shade during the early hours of the day. Completed in 2008, the cabin is a peaceful space for the owner to escape the distractions of day-to-day life.
For more retreats check out the Charred Cabin, a tiny mountain retreat set in Chile. Or, this modern backyard addition that serves as a guest house and a getaway for the owners. See all retreats.
Via Inhabitat
Photos: Jarmund/Vigsnæs Arkitekter