This small Victorian Coach House can be found in Birmingham, England, where it's been sandwiched between two 3-storey buildings. Local design firm, Intervention Architecture, were employed by the owners to revamp the coach house, transforming it into a cozy tiny house with a writing studio.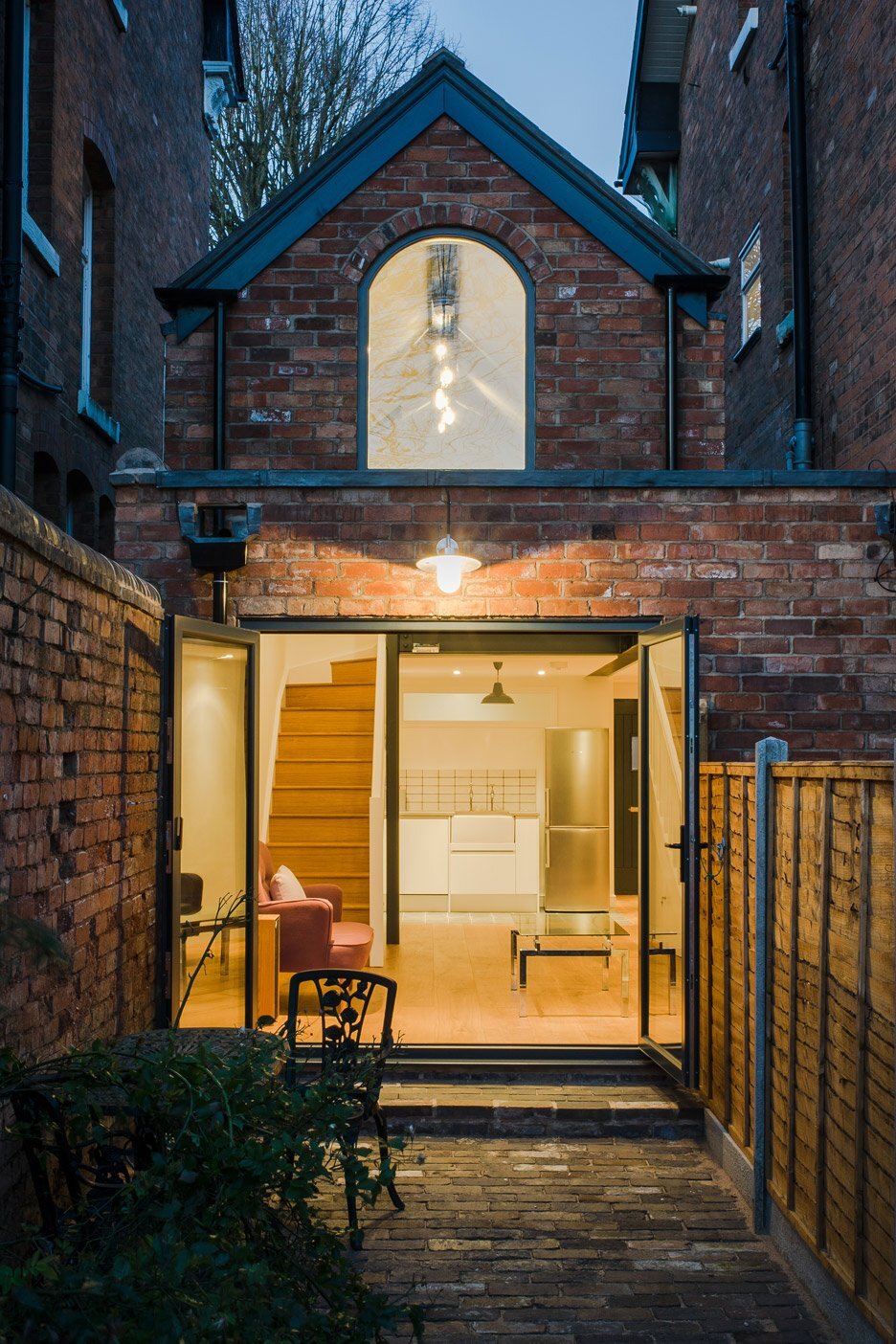 The project has been dubbed Writer's Coach House. The structure was originally used for wood storage and contained few windows for natural light. Left in a state of disrepair, the house was sensitively rebuilt with recycled bricks from a nearby building demolition, allowing it to maintain its character.
The interior is a bright and airy space. They've finished some of the walls in a white-painted render, while leaving others unfinished, exposing the red brick. The flooring of the living area is made of naturally waxed oak that compliments the red brick.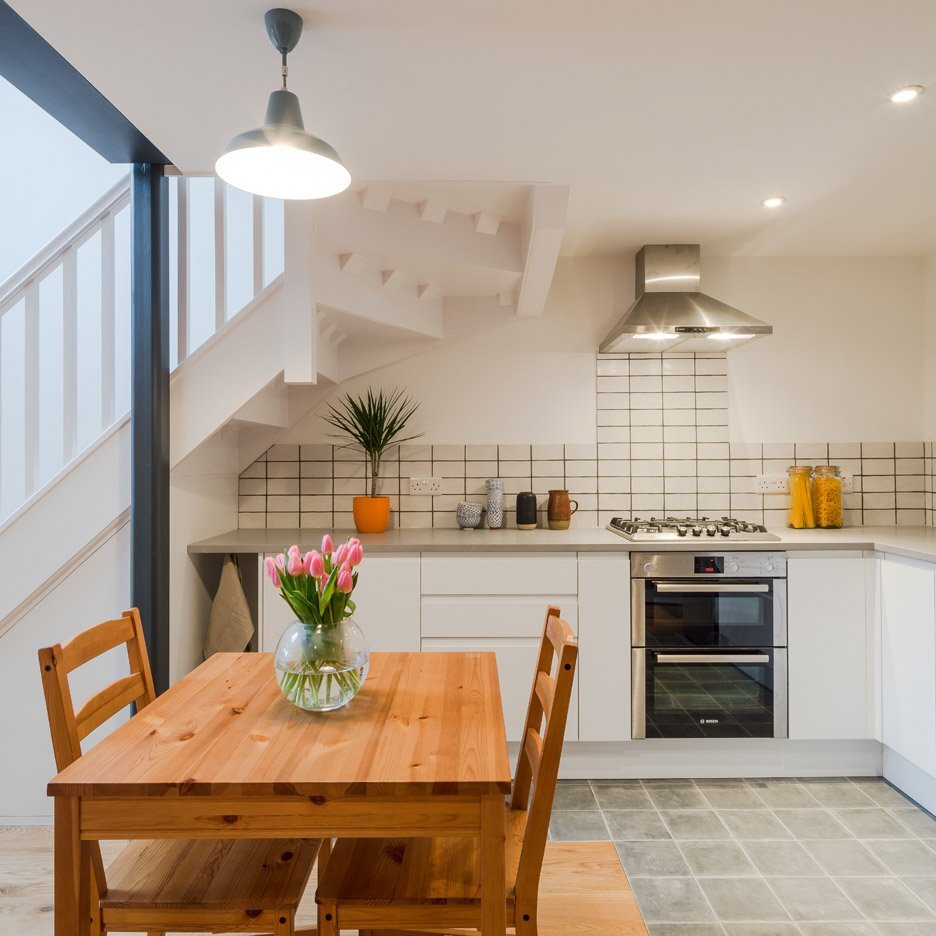 They've inserted steel framing to support a mezzanine/loft. The loft spans about two-thirds of the length of the home, creating a double height ceiling in the remaining portion (the living room). Arched windows and skylights have been inserted on the upper level, while patio doors have been used on the gable end to introduce light on the first floor.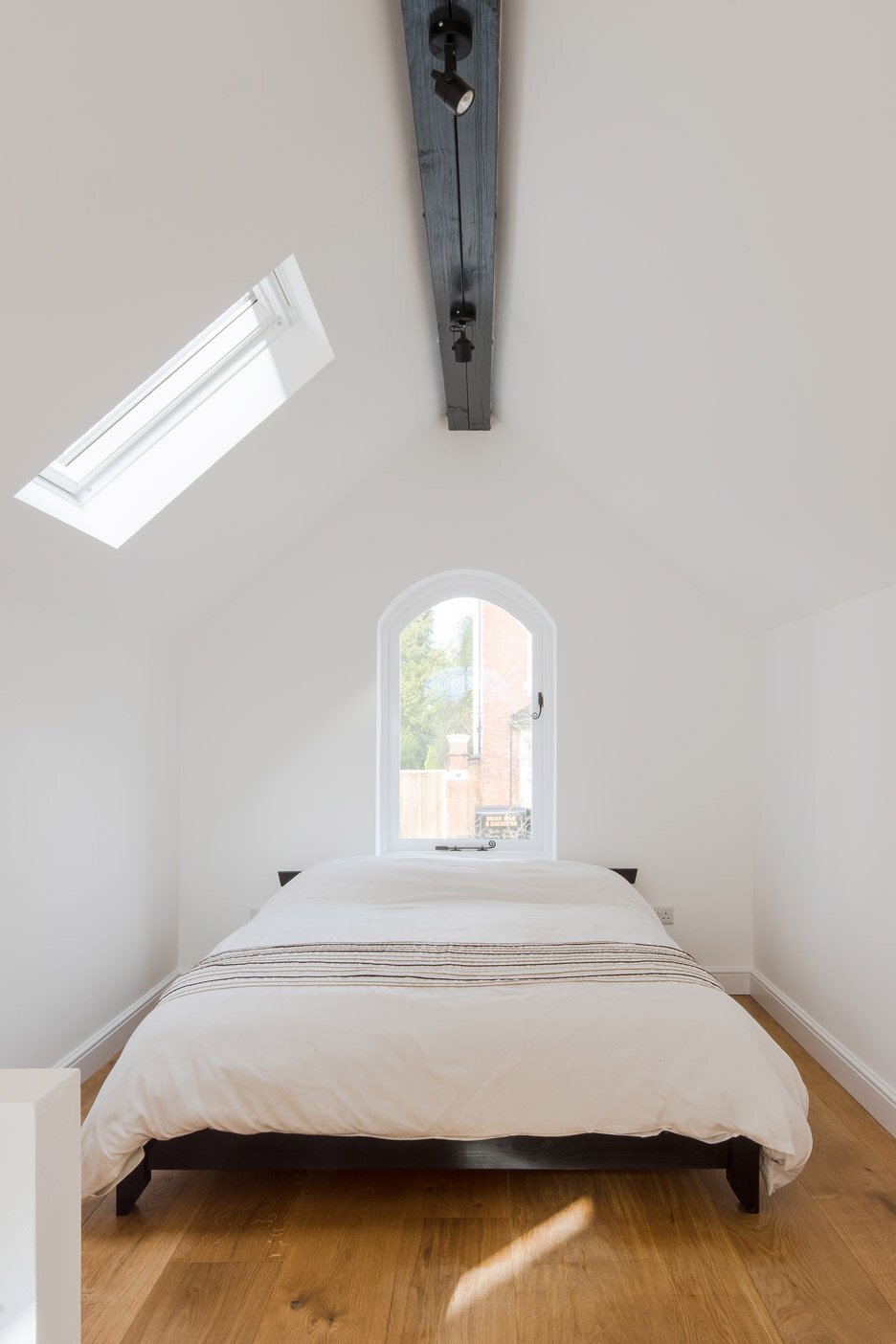 The first floor layout consists of a small entrance hall that's flanked by a bathroom to the right and leads into the kitchen and dining area. The kitchen leads directly into the living room, with a small exterior deck and garden patch beyond it. On the upper level, there's a bedroom to the back of the loft, with a space for writing to the front.

For more small and tiny house check out Vista, a tiny house that mixes contemporary design and comfort. Or, the Birdhouse, a 10-foot-wide home that can be rented on AirBnB. See all tiny houses.
Via Trendir
Photos: Paul Miller