Meet the Trek-in, a luxurious glamping retreat constructed almost entirely from recycled materials. The Trek-in is designed for a range of people, from hikers to families, acting as a pit-stop on a hike or as a relaxing getaway for the weekend. The cabin was created by MoodWorks Architecture and Kristel Hermans Architectuur.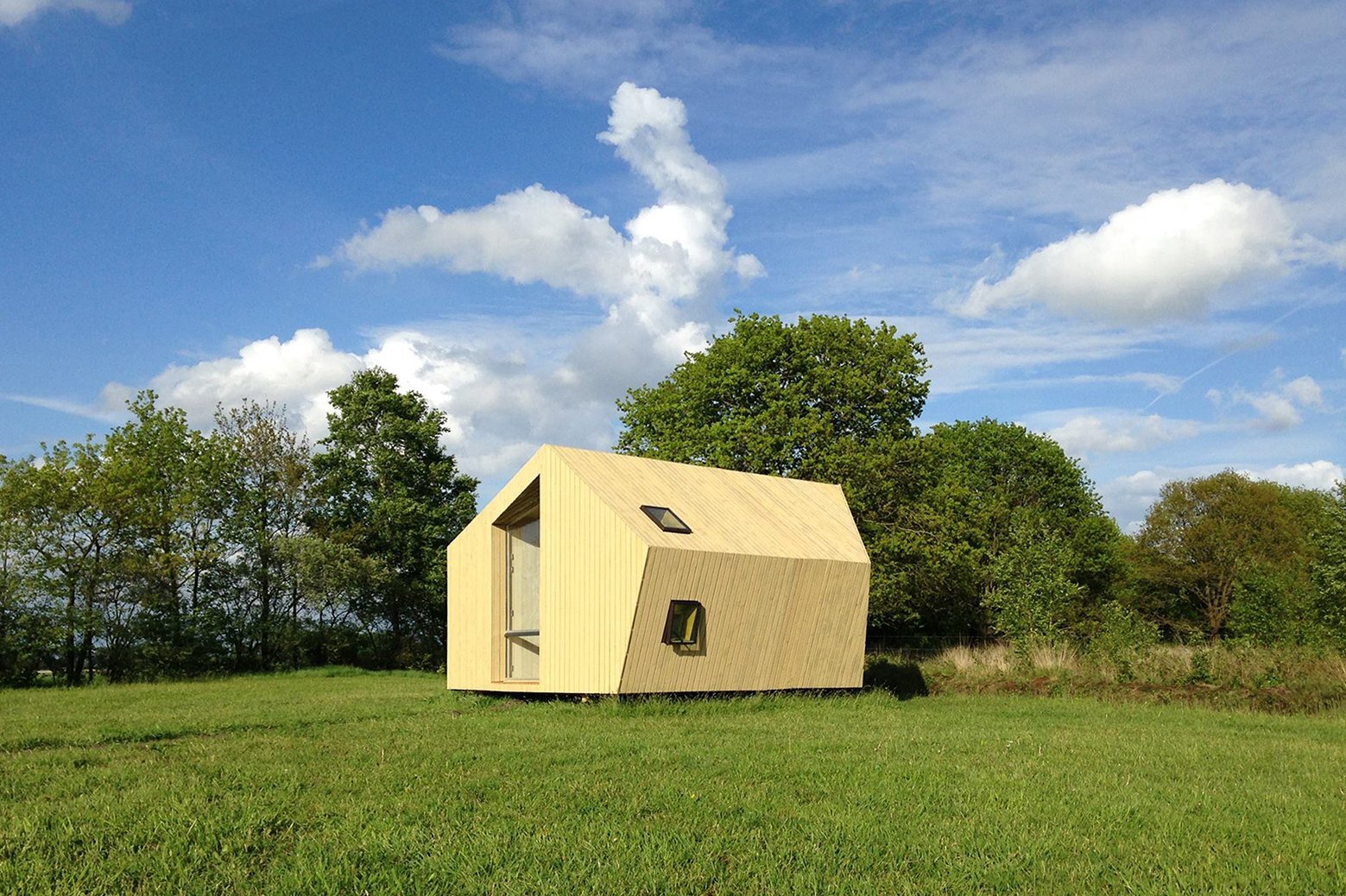 The cabins are constructed entirely from demolition waste. Building materials such as wood and insulation, as well as smaller items like the light switches and curtain rails, have all been sourced and re-used. Additionally, the architects make the case that the reclaimed materials give each Trek-in a sense of character, and history.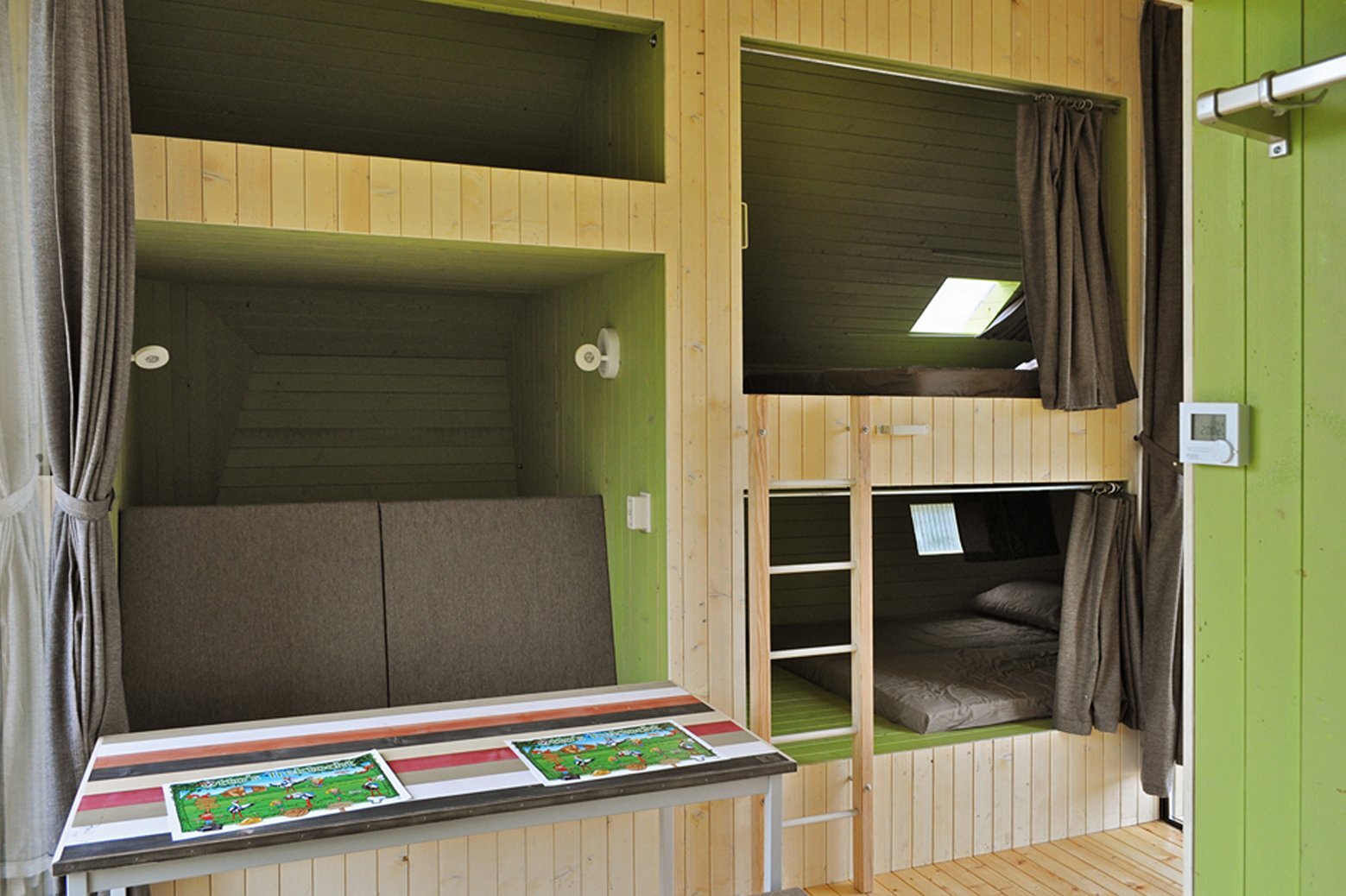 The retreat was originally designed by 6 students as part of a competition run by the Department of the Built Environment at Eindhoven University of Technology back in 2010. The design then went on to win a national competition called WoodChallenge, which saw the involvement of Kristel Hermans who would later work with Tim van der Grinten to produce the final version of the Trek-in.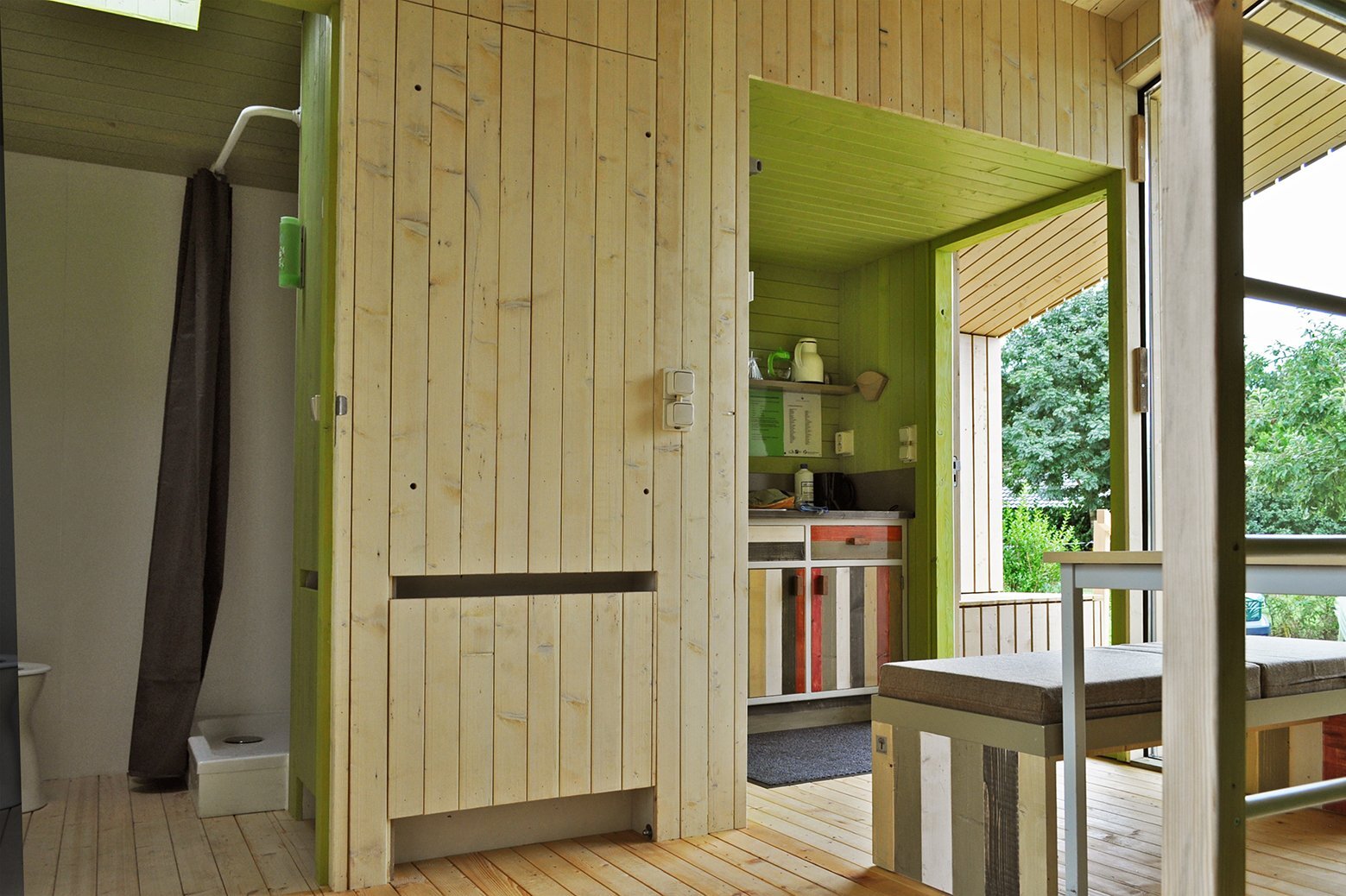 The exterior of the structure is clad in what looks like light timber. Its overall form is apparently derived from shapes found in archetypal houses and tents. While the sides of the building feature few windows, the front and end are glazed into order to brighten the interior, and also provide views of the surrounding landscape.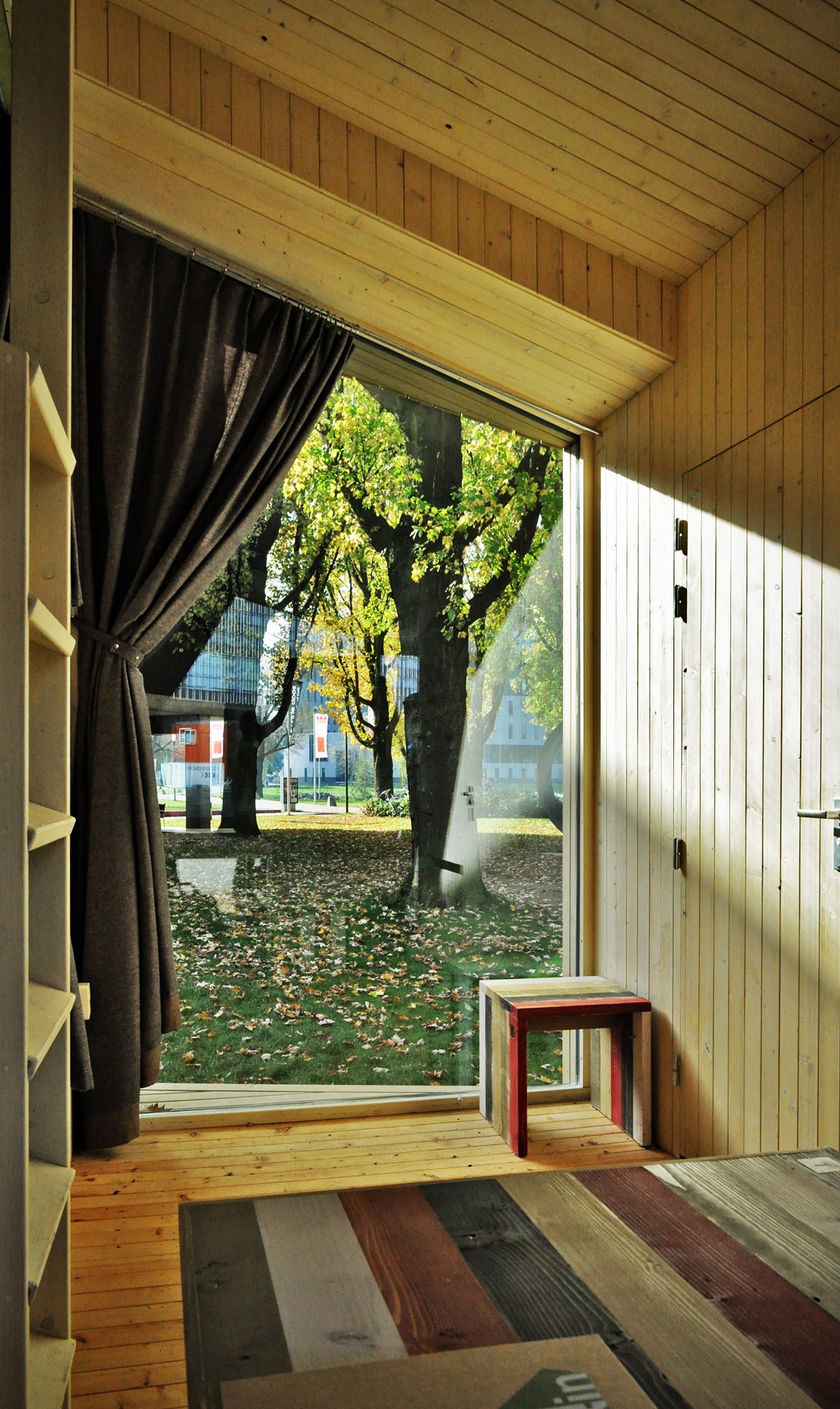 On the inside the hiker's cabins are equipped with a kitchen, a living area, bunk beds, and a bathroom. There's also a small sheltered deck at the entrance. The kitchen comes with a two, or three-burner stove, a refrigerator, running water and cooking utensils. The bathroom has a shower, toilet and washbasin.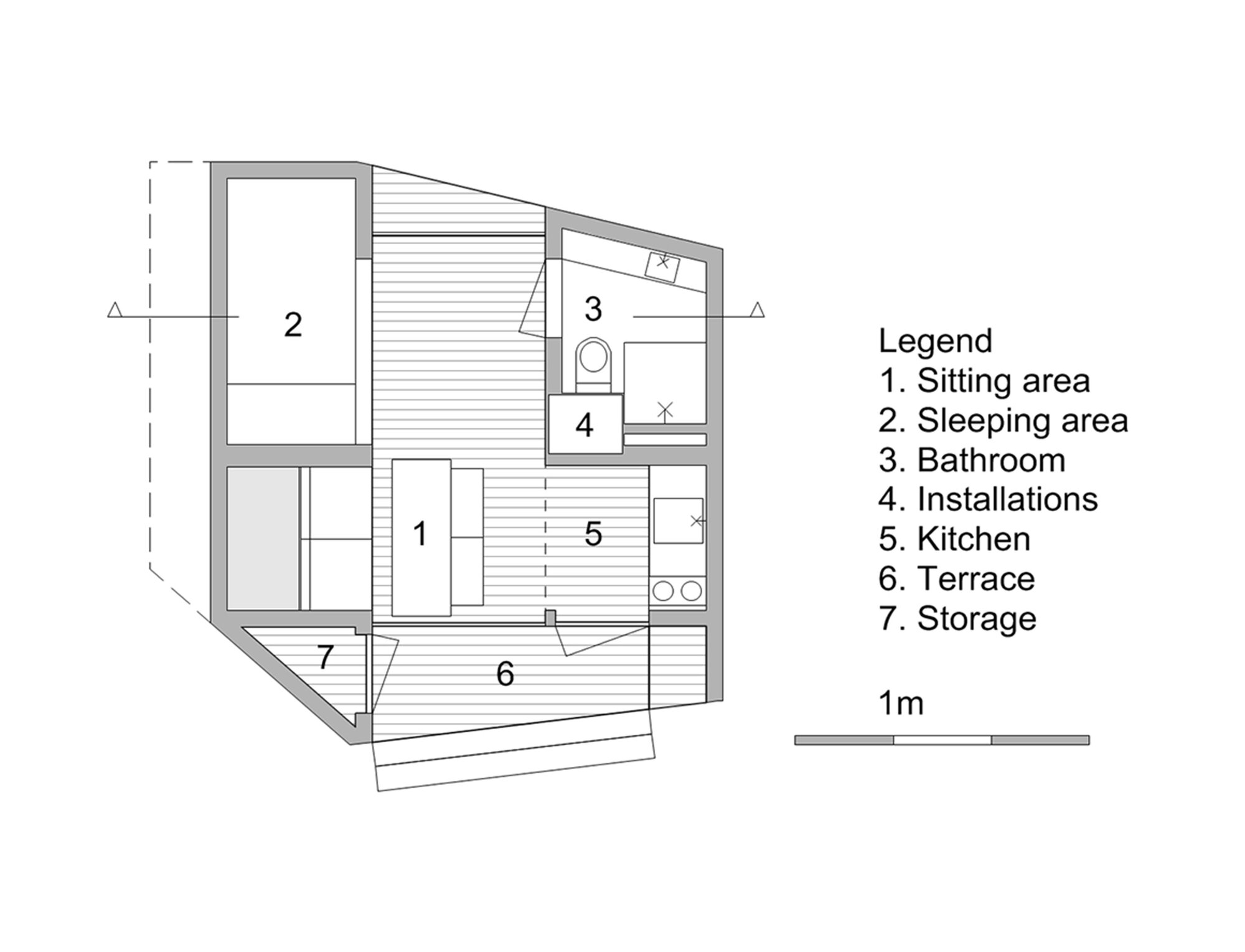 Two versions of the Trek-in available, both of which are prefabricated and then transported to the site. The larger version comes in two parts, whereas the Trek-in Junior can be transported to site as a single unit. There are currently 9 different locations to stay at a Trek-in, in The Netherlands.
For more cabins check out this small, stylish cabin called F House by Normandie Lode Architecture. Or, this small, cost-efficient A-frame house in Belgium called the Tipi. See all cabins.