From the outside Huginn & Muninn looks like an oddly-shaped treehouse, but upon entering the structure you'll find that it's actually an outdoor sauna. Designed by Duilio Forte, Huginn & Muninn is a handmade sauna that can accommodate two people and is powered by a wood burning stove, in keeping with Scandinavian tradition.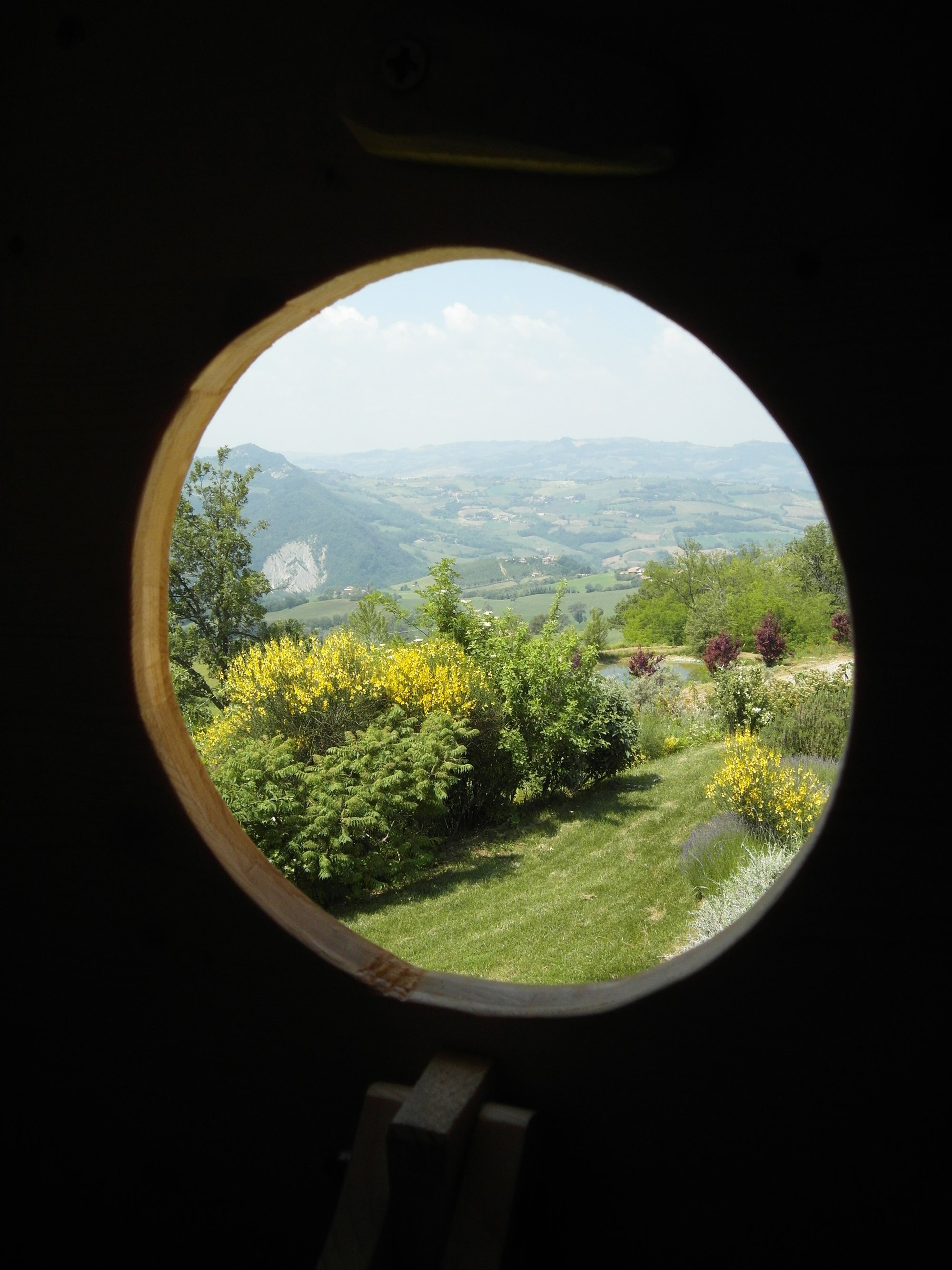 According to AtelierFORTE, "Huginn" and "Mininn" translate as "thought" and "memory". The two words hark back to Scandinavian folklore: "Those are the names of the two ravens of Odin. Every day he sends them flying over all the earth, and they come back and tell him everything they have seen and heard. There is an analogy with the sauna as a moment of reflection and relaxation at the end of a long day."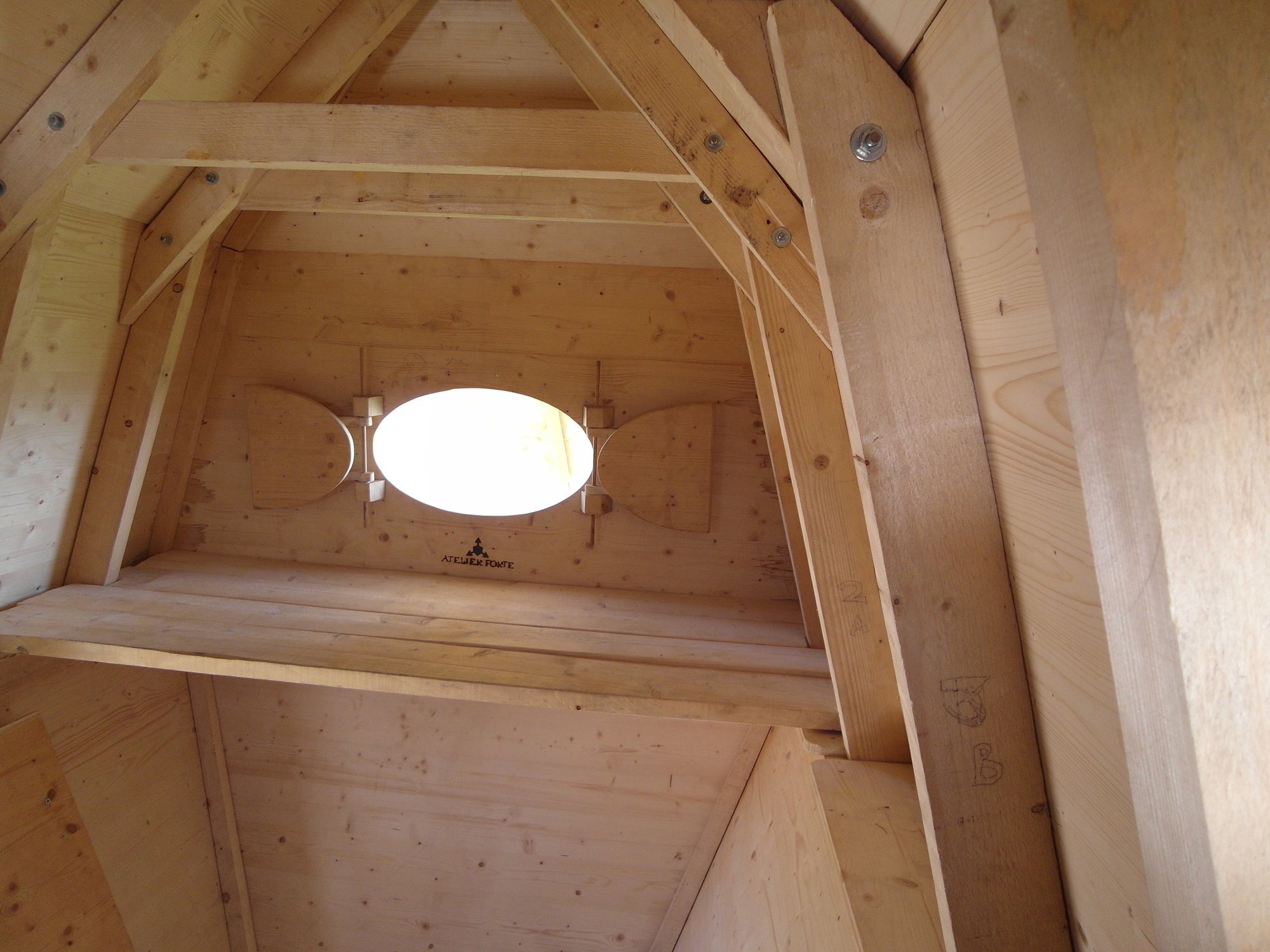 The interior is clad in light wood (Spruce) with the framing and connections left exposed. The sauna features a few small portholes which light up the inside, and also provide views of the Piacenza Hills in the distance.
AtelierFORTE has been manufacturing custom-built, handmade outdoor saunas for 20 years. The studio starts the process by working alongside the client to produce a conceptual design, the outcome of which must "convey the soul of the project." The company's designers make various decisions regarding the form, and choice of materials to ensure that they properly reflect not only the physical needs of the building, but also the spiritual aspects.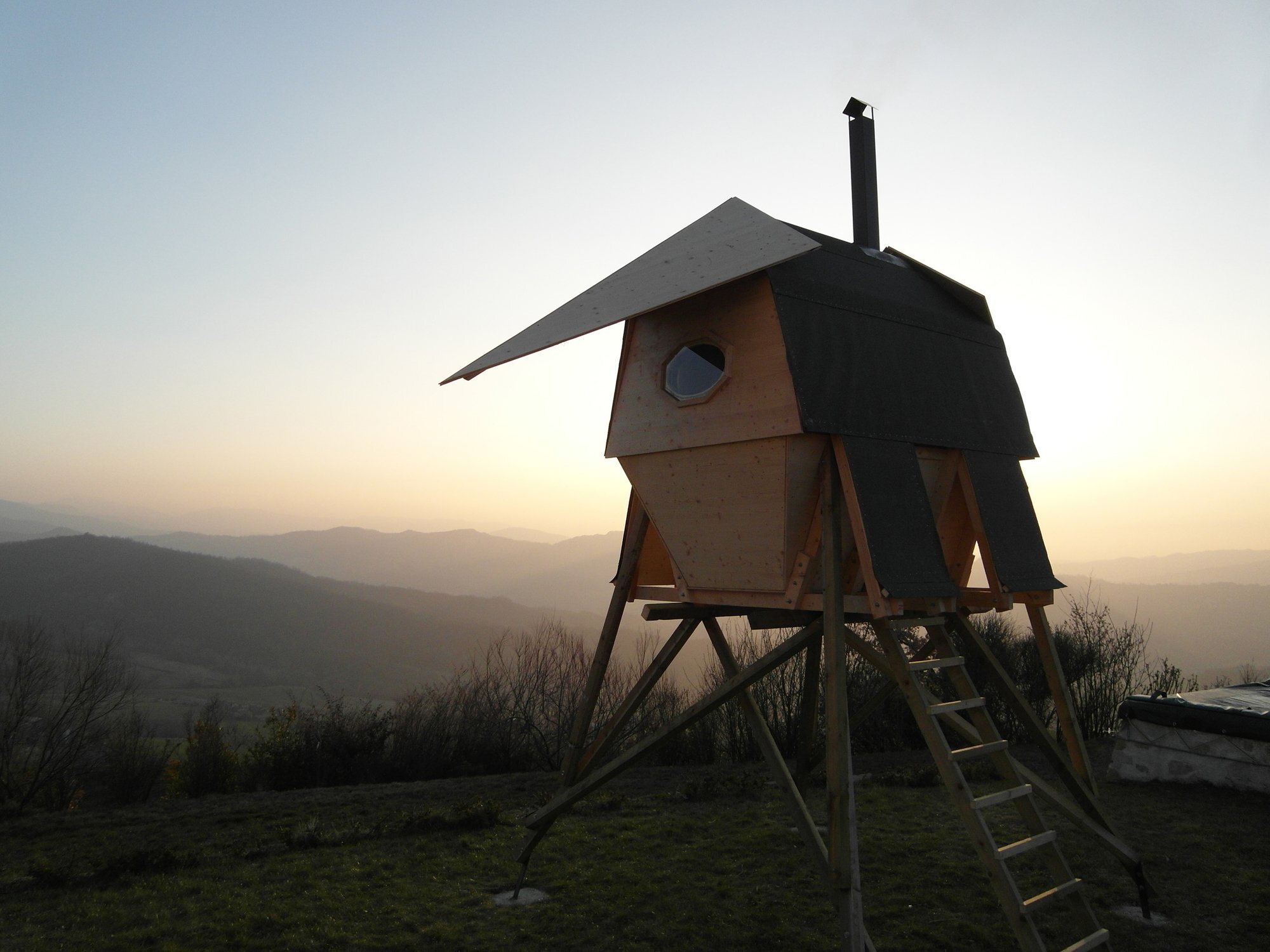 The actual building of the sauna is somewhat ad-hoc; the technical drawings are produced during the construction phase. According to the architect, the process is "synthesized in the Manifesto ArkiZoic, the artistic style drafted by Duilio Forte in 2009, taking as reference the laws of natural evolution and forms of animals and plants."
For more spaces check out this garden library by Mjölk Architekti that was built for just over $6000. Or this modern glamping site in Korea by ArchiWorkshop. See all spaces.
Via ArchDaily
Photos: AtelierFORTE