If you like minimalist homes then this town-house may be for you. Located in Tokyo the house is set on a site that measures just 355 square feet (33 square meters) and actually consists of two separate rental units. It's been designed by local firm Niji Architects.
The house is set within the residential district of Takaban. Both of the two units contain three floors, and the exact same internal layout. Each of the floors make use of varying ceiling heights to help create a sense of spaciousness despite its limited floor plan.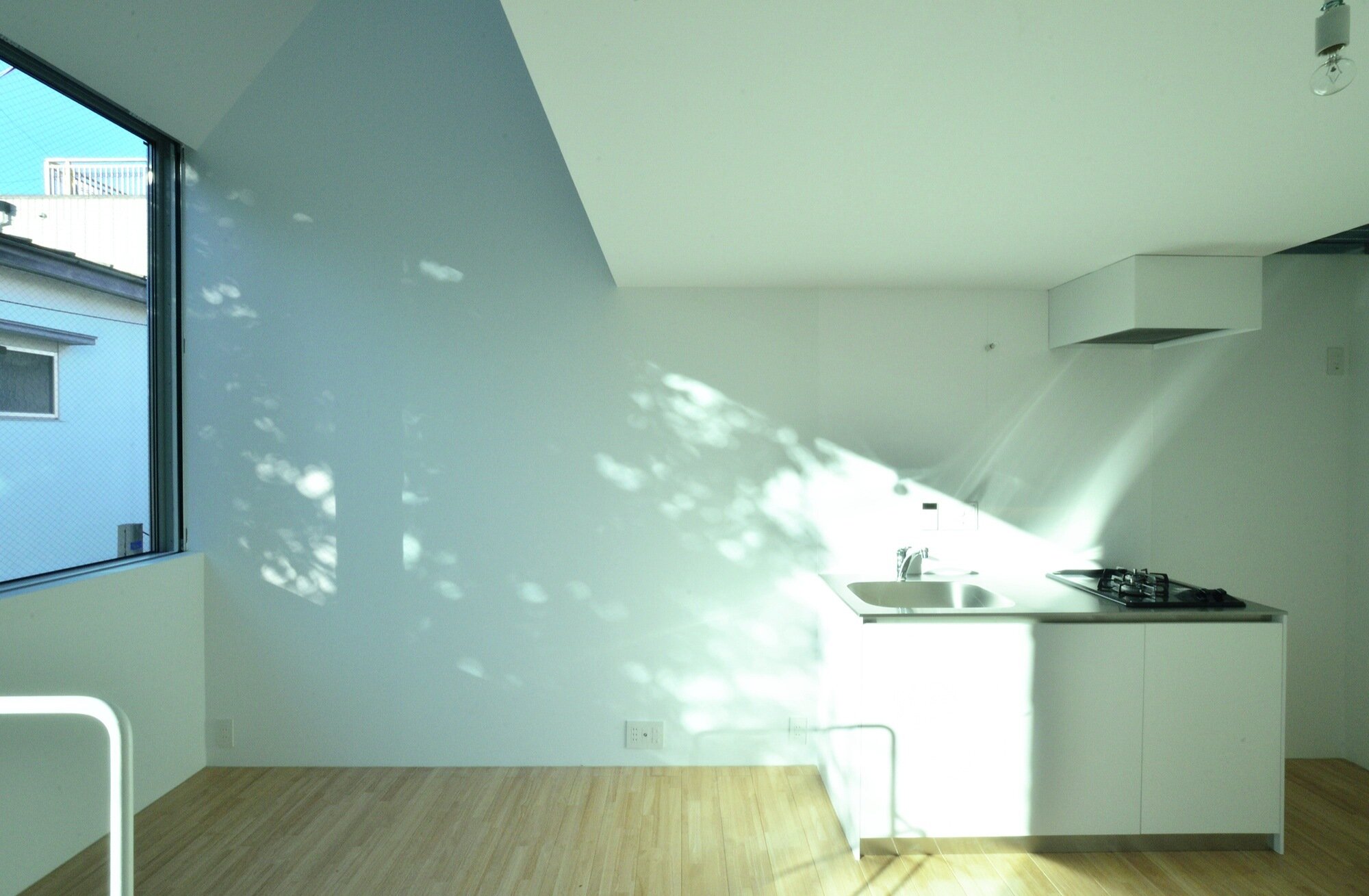 Natural light enters the home through two main openings: a large skylight placed at the top of the stairwell and a full-width window. From the architects: "Through the play of light and shadow, the tenants experience the cycle of the day, and their life becomes something a bit more special in the softly ascending vertical space."
The exterior is clad with white steel sheeting and features a very plain façade. The interior, like the exterior, is mostly a blank canvas of white walls. According to the architects this helps create an "abstract impression of nothing but space", with light and shadow forming the visual experience.
The first floor is occupied by a generous entrance along with an equally generous bathroom. The bathroom is separated rest of the floor by a glass partition. The second storey contains an open plan room that's intended to function as the kitchen, living room and dining area.
The third and final floor of the home is the bedroom. It's also the smallest room in the house. From the architects: "It is hoped that each tenant from now on will also bring a bit of their own color and enjoy a little bit of special in their life."
For more Japanese houses check out this family home that wraps it's living spaces around a central void. Or how about this small multi-generational home by Kasa Architects. See all Japanese houses.