This modern tiny house has been built in Jongro, a western section of the old City Centre in Seoul. The client commissioned the local architecture firm, AnLstudio, to create a functional family home that made the most of the 34 square meter (366 square foot) site.
Due to the limited site area, just 6-by-5.5 meters (20-by-18 feet), the architects decided to maximise the height of the house within building control restrictions. By going to the maximum possible height, they were able to create a three-level structure with a total floor area of 49.5 square meters (533 square feet).
The house has been named Mondang House by the architects, which translates as both shortness and dreaming. Like many small builds with limited opportunities for window openings, Mondang House makes use of split floor levels with openings that allow light to filter down from one floor to the next.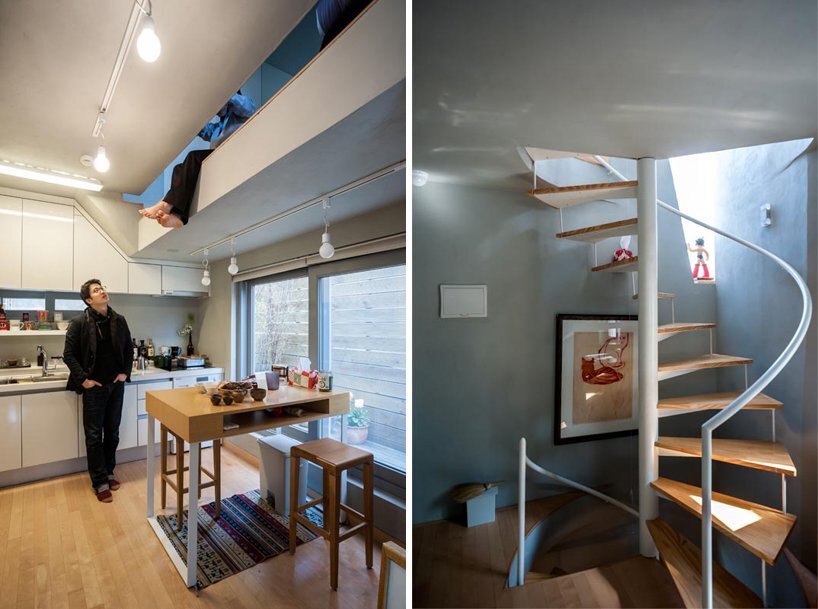 One floor of the house is dedicated to the kitchen and dining area, but it also features a small cut-out in the roof/wall allowing people to see into the library area above. The library is located between the first and second level, acting as a buffer zone and allowing people to interact easier despite being on different floors.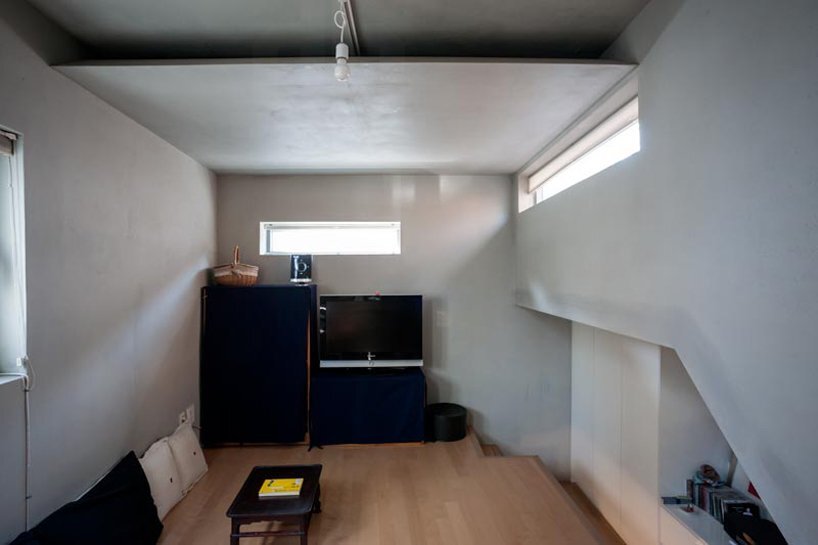 Access to the different areas of the home is provided through a lightweight circular staircase. The further up the building you go, the more private the rooms become, from the kitchen/dining on the first floor, to the bedrooms on the top floor. The intermediate levels contain the living room, library, and bathroom. There's also a terrace on the roof of the building.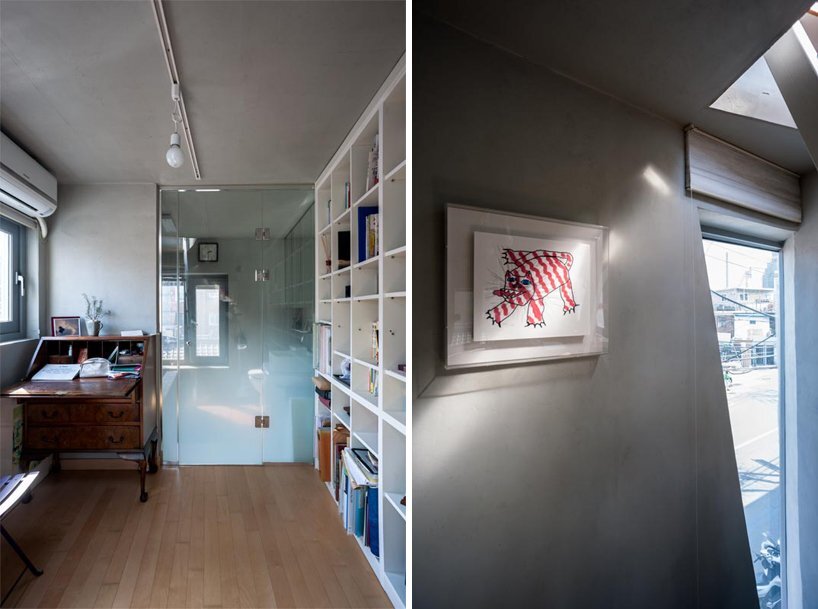 The entrance to Mondang House doubles as a small garden space. It was the only space left for greenery after accommodating all the other needs of the project. Being set on a small site surrounded by other buildings, careful consideration was given to the sizing and location of window openings. AnLstudio has attempted to frame picture views of immediate cityscape and the mountains in the distance.
For more tiny houses check out carriage house that was converted into a small studio home by Christi Azevedo. Or this unusual micro-home called "Blob" that features curved walls covered with storage. See all tiny houses.
Via DesignBoom
Photos: iñigo bujedo aguirre