There's been a bit of a trend lately to convert tiny caravans and campers into fresh-faced workspaces. This latest offering has been designed by Belgium-based studio FIVE AM. They've dubbed the project Dojo Wheels, and intend for it to be used as a mobile training facility.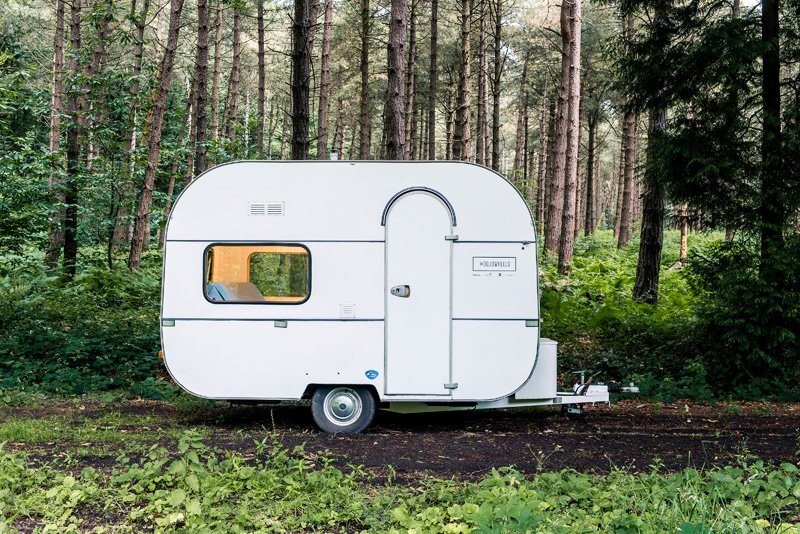 Like most campers Dojo Wheels has a rather unassuming exterior; there's certainly no hint that it's designed as a workstation. However the interior features a smart layout that allows you to transform the space to serve as a workspace, or a sofa, or a bed.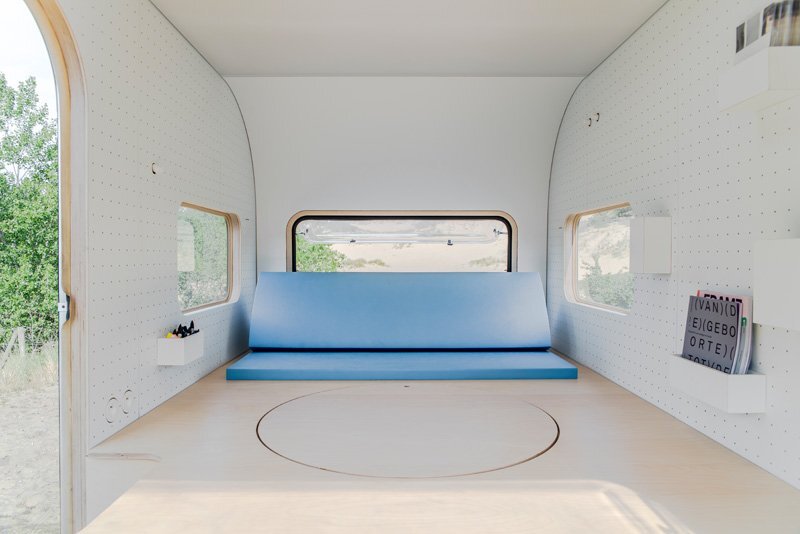 To allow the camper to fulfil its functions, the designers introduced a raised floor within which they could contain the circular table. When it needs to be used, the table is simply popped up from the floor. Thanks to the raised floor, the space below the table helps to create a seating nook.
To create the sofa and the bed they've used a simple piece of furniture that looks like futon. Depending on your needs you can roll it up to create the sofa, or roll it out to create the bed. Being able to fold-down the table to create a flat floor surface allows the camper to maintain its original function, albeit with reduced headroom.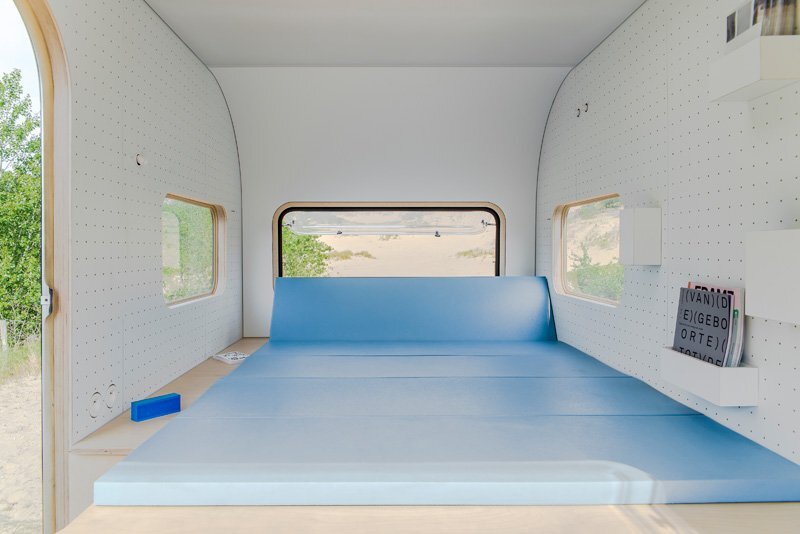 The remainder of the interior is finished in white-painted wood siding, shelves for magazines and other small items, and a pin board. With four windows (including a roof window) the interior should remain bright, although if it's a dull day you can make use of the on-board overhead lighting.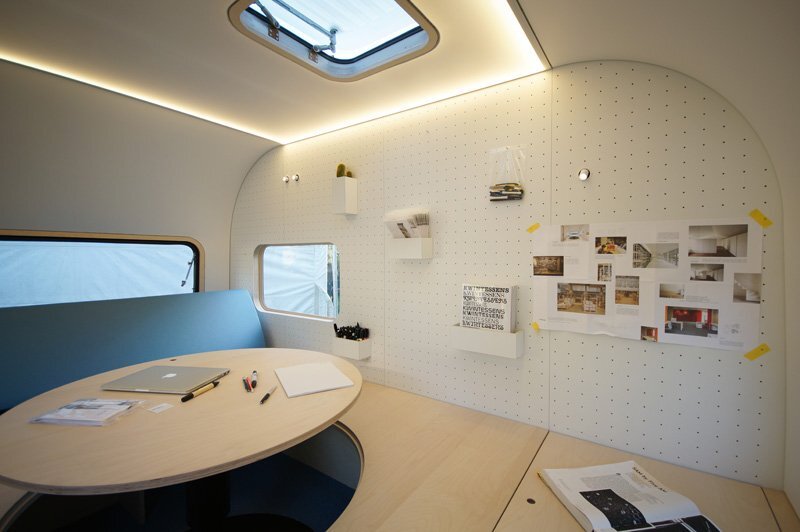 Mobile offices such as this are often depicted in woodland settings, and that's their appeal – for anyone that's able to work remotely, why not do it in the more relaxing surroundings of the woods. It probably helps work to feel, well, a little less like work.
For more caravans check out KantoorKaravan, another mobile based office solution that features retro campers. Or, this contemporary Airstream renovation. See all caravans.