If you're going to live in an apartment that measures just 139 square feet (13 square meters), you'll want to make it as feasible, functional and comfortable as possible. That's exactly what Polish designer Szymon Hanczar did with his tiny apartment.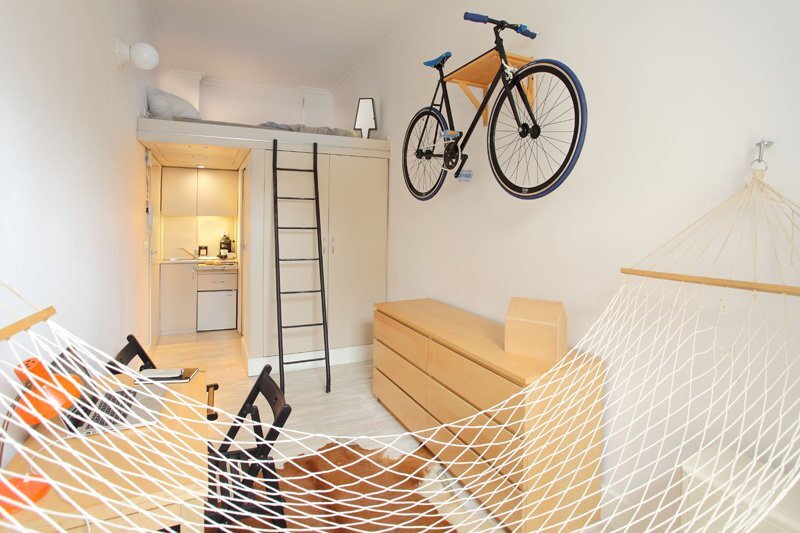 The tiny apartment is set in the bustling city of Wroclaw, Poland. Hanczar intended to live in the unit for several years, and so, on moving in he decided to revamp the space to meet his needs: "For me, primarily it was a bedroom. Plus, let's say, a storage space".
"I didn't want a spacious apartment which would involve plenty of time to take care of. On the other hand – despite the small space – it was not my intention to give up comfort and functionality. So it was really a unique challenge."
The entire apartment is lit by a single large window. A multi-functional living area can be found to the front. It acts as a storage space (with some cabinetry from IKEA), a lounge (thanks to a hammock placed in front of the window), and a study.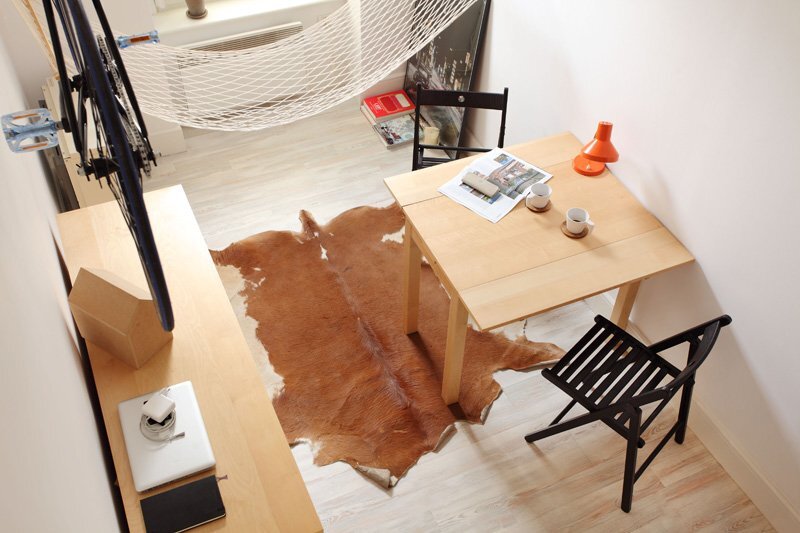 To the back of the unit you'll find a small kitchenette, and a bathroom. A small wardrobe has been built on to the back of the bathroom, and contains the home's washing machine, along with plenty of space for clothing. The mezzanine bedroom is accessed by a small set of ladders.
Being set in the center of a city, a bike is the obvious choice of transportation, and there's even space for it on the living room's wall. The finish is minimal throughout, with white walls and a plain floor. It's only broken by the "Young Poland" style leather carpet on the floor.
For more small apartments check out Yo!Home, a transforming space with a bed that's stored in the ceiling. Or, this fun and functional apartment in Moscow by Ruetemple. See all apartments.