Set on the Isle of Skye, Scotland, this small holiday home has been completed the architecture firm Rural Design. The house, dubbed the Tinhouse thanks to its exterior cladding, contains a total of 753 square feet (70 square meters).
The steep sloping site overlooks The Minch, a body of water separating the Inner and Outer Hebrides, a series of more than 100 islands and small skerries found off of mainland Scotland.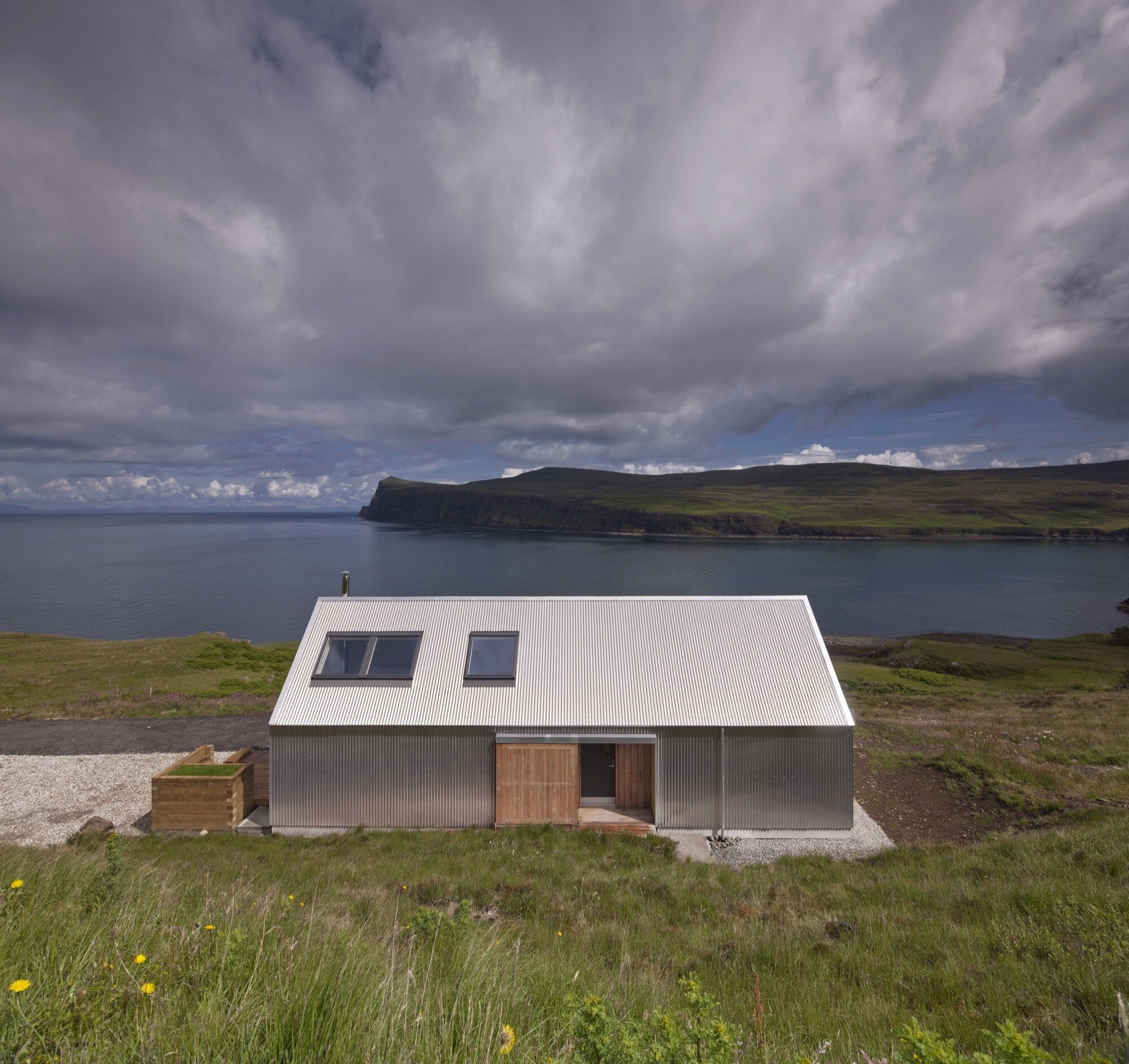 The project was designed and completed by husband and wife duo, Gill Smith and Alan Dickson, who are also the founders of Rural Design. As it was a "hand-built" home, most of the materials were chosen for their ease of use with regard to a single person carrying and working with them.
According to the architects: "Tinhouse is an essay in landscape, economy, construction and imagination". The exterior roof and walls of the home have been clad with corrugated steel. Steel was chosen because it would protect the house against the sometimes ferocious storms the site is exposed to.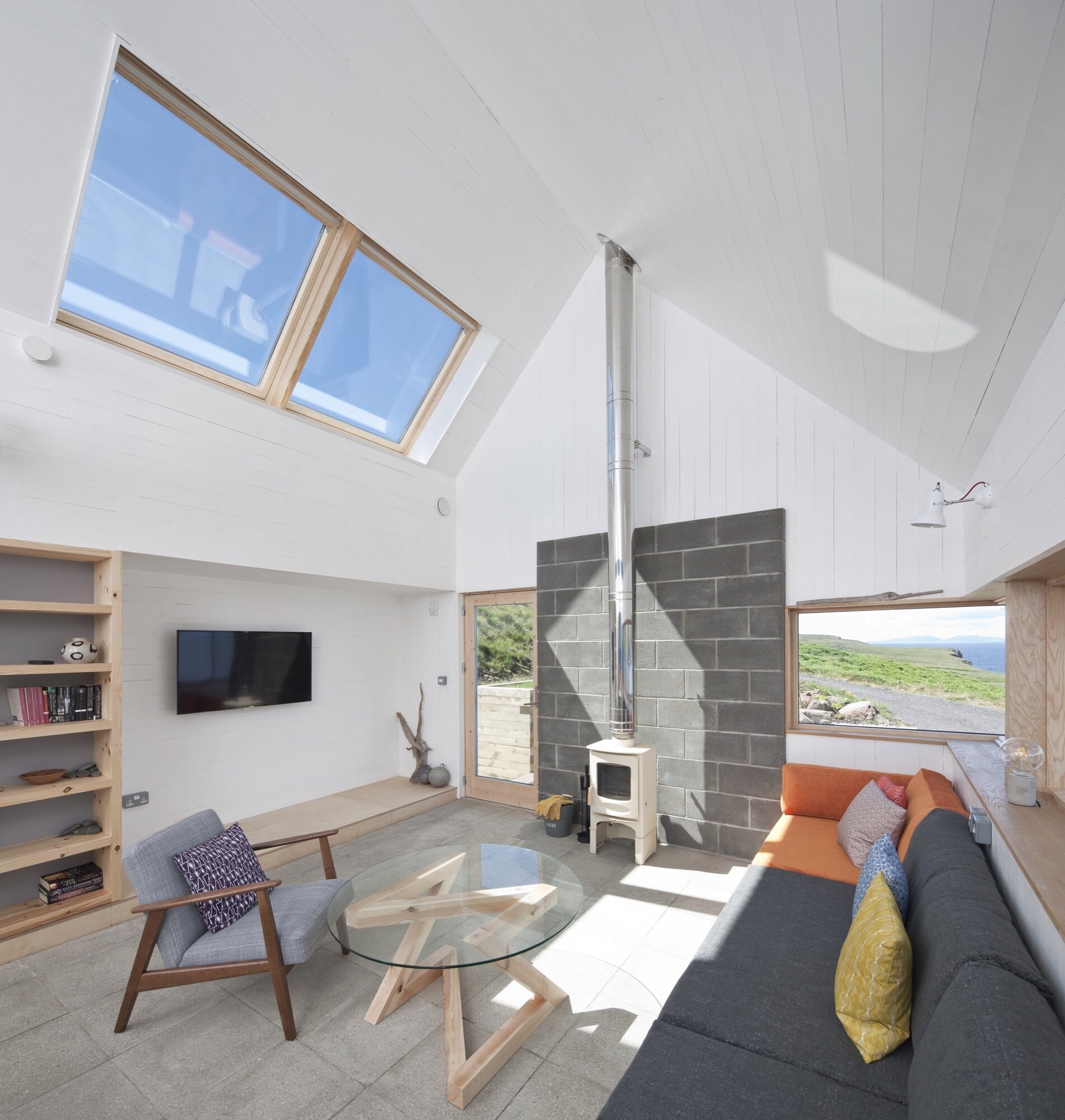 On the inside, the Tinhouse is much more tranquil. It has a breezy beach-style finish. White panel walls, concrete and wood come together to create a comfortable, relaxing environment – the perfect atmosphere for a holiday home. The house drinks in views of the surrounding landscape through its many windows.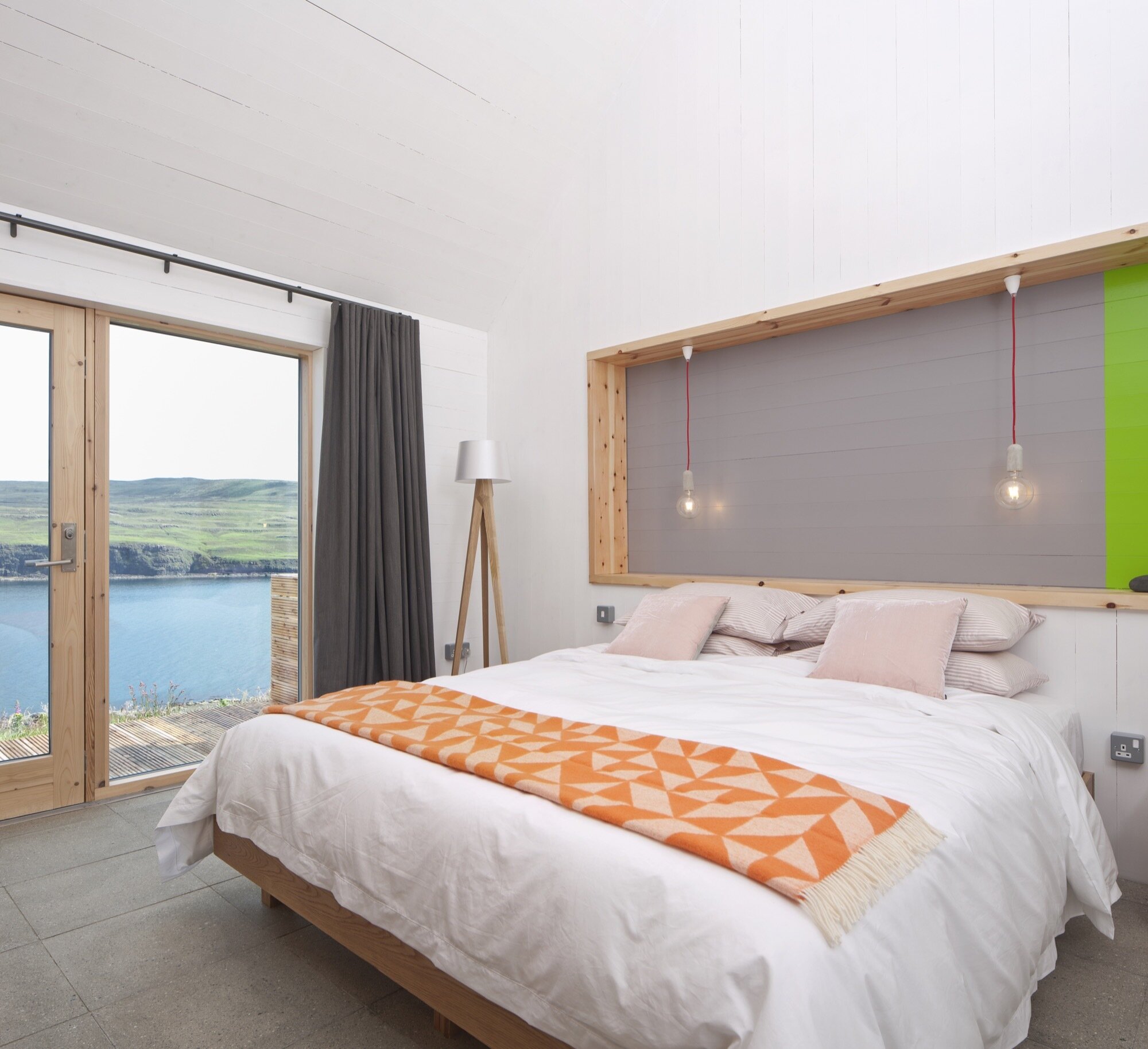 There are elements of vernacular design here to, like the concrete block wall placed behind the wood burning stove. It's a simple functional solution, but it blends in well with the other elements of the living room. The layout is split between public and private spaces.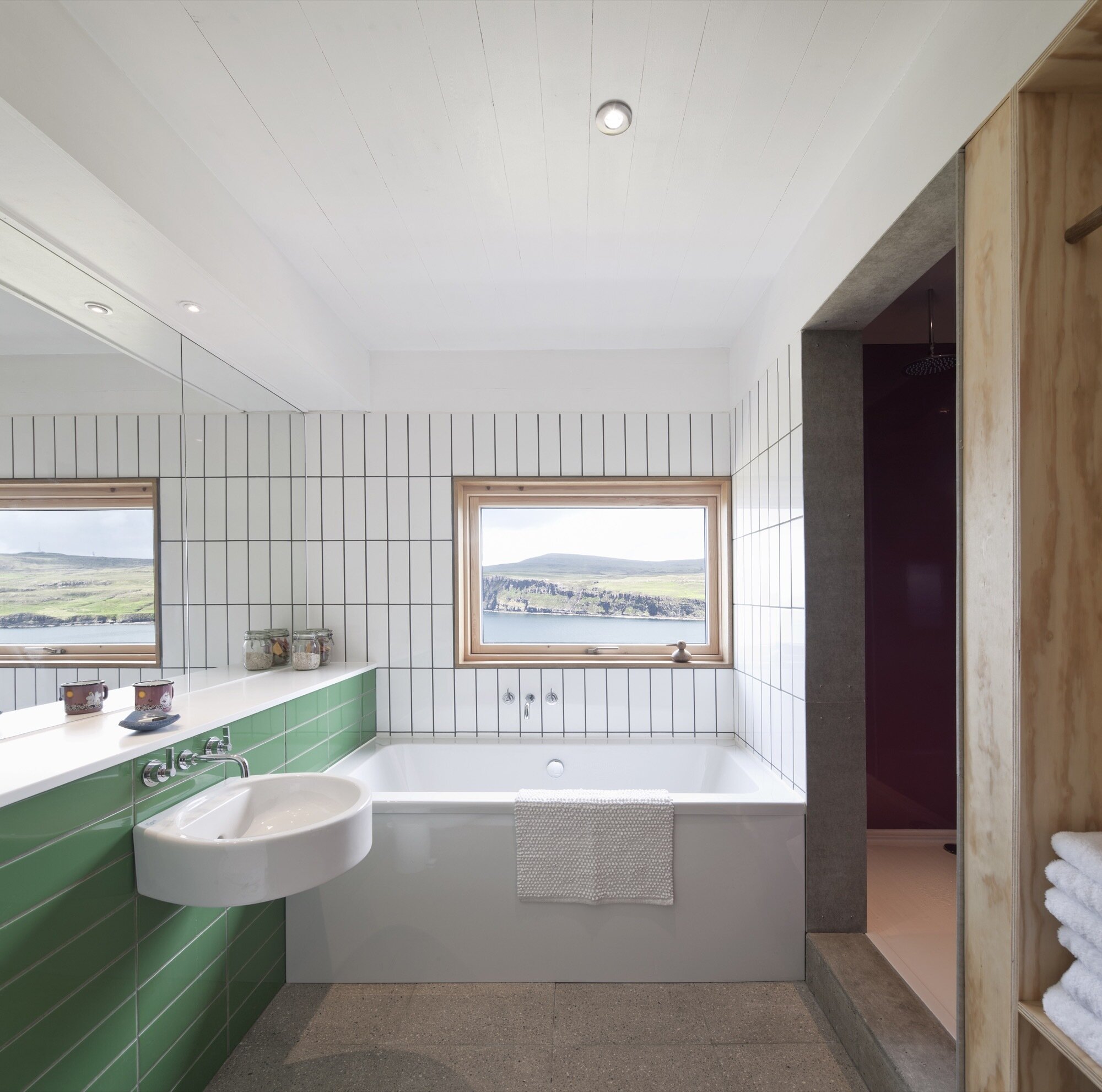 The public space consists of a single open plan living room, dining area and kitchen. The private areas consist of utility spaces, the bathroom and the master bedroom. The cost of the project amounted to a very reasonable – by UK standards – £110,000 ($145,700).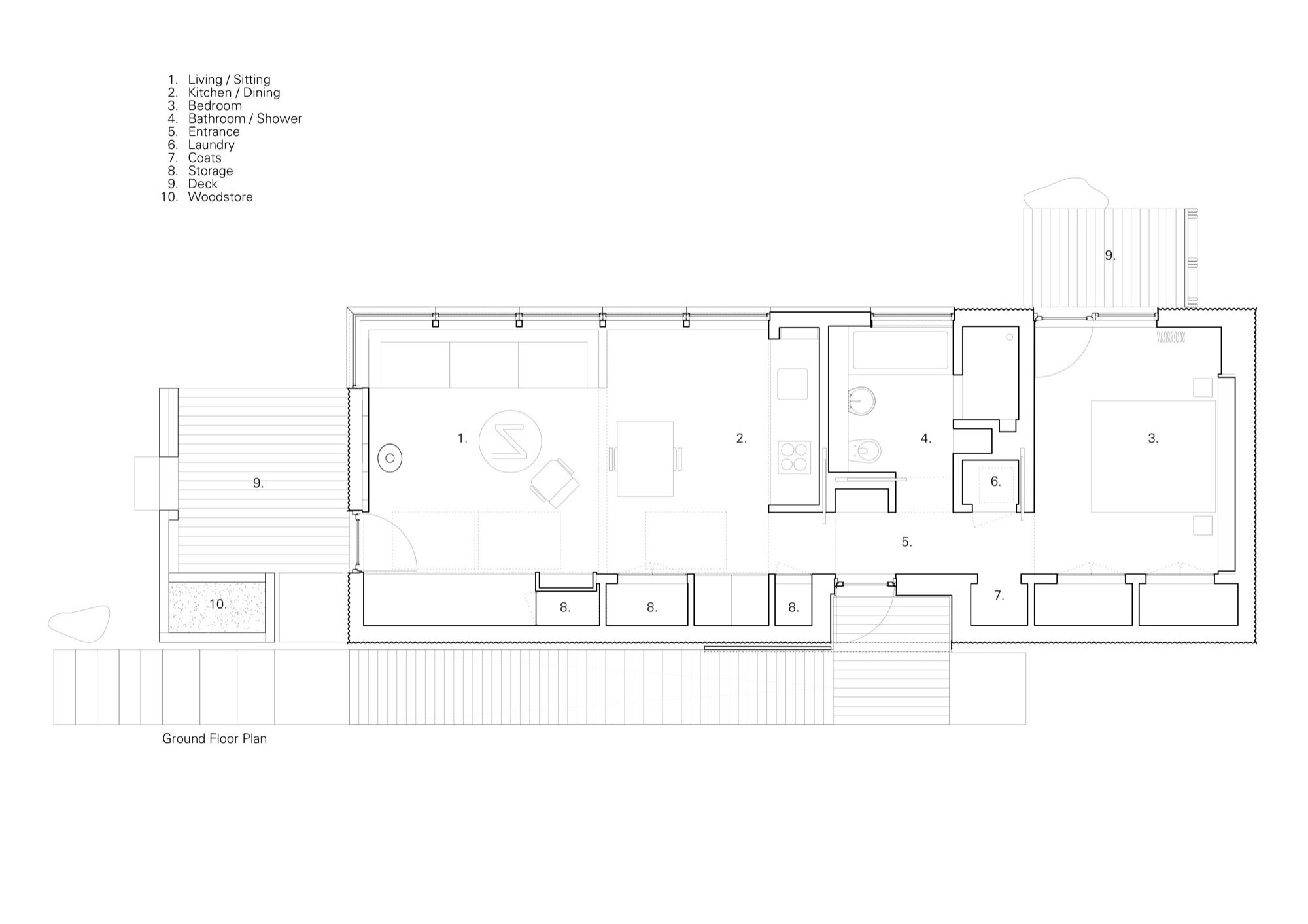 For more small houses check out Koda, a prefab home that mixes technology and design. Or, Enough House, an exercise in minimalism by Sweetapple Architects. See all small houses.
Via ArchDaily
Photos: David Barbour