Timbercraft Tiny Homes have a large repertoire of custom built tiny houses, each tailored to the customer's needs and wants. This particular model is a prime example of the craftsmanship that goes into producing their homes.
The company is owned by Doug Schroeder and operates out of Guntersville, Alabama. According to Schroeder, the popularity of tiny houses is down to "a lot of people are tired of trying to live the American dream and being in debt."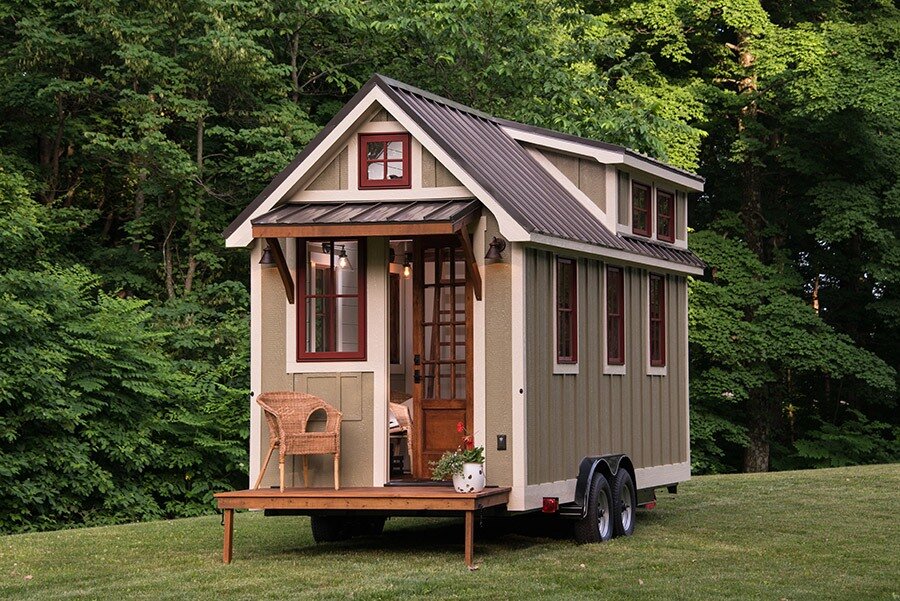 It's true that debt, or avoidance of it, is the driving force behind the tiny house movement. However, with tiny houses reaching new highs in terms of cost, you have to wonder if it's still accessible to the majority, or – thanks to capitalism – is it becoming another facet of "bigger is better". Luxurious tiny homes, only for those that can afford them.
That said, most tiny house companies have a variety of options available to accommodate people's budgets. In the case of Timbercraft Tiny Homes, their tiny houses start from a very reasonable $35,000 and go up to $95,000. If that's still out of your budget, and you're physically capable, why not build your own tiny house?
Originally, a large portion of the tiny house movement was made up of self-builders. Nowadays, we're seeing a reduced number of people building their own homes, and instead opting for someone else to build it for them. There's nothing wrong with that, and from some perspectives, it can certainly reduce risk. And, if you go through Timbercraft Tiny Homes, you can end up with a beautifully crafted tiny home.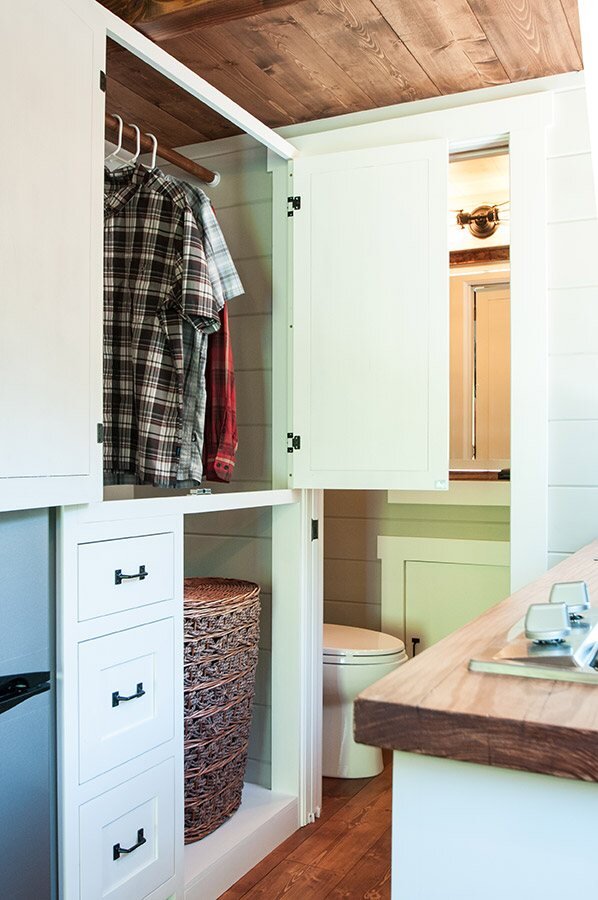 This model features a country-style interior with rustic dark wood elements, pastel colored walls, and industrial styled light fixtures. The main floor is neatly divided up between the living room, kitchen and storage area, and the bathroom (found to the very back of the home).
A ladder provides access to the loft, which, thanks to its double shed dormers, has plenty of elbow room to accommodate a mattress and storage. Like all of their offerings, it's a well put together tiny house.
For more tiny houses check out the Bunk Box by Shelter Wise, a back-to-basics tiny home. Or, the Blob, an usual micro-home that's encased in storage. See all tiny houses.
Photos: Timbercraft Tiny Homes