Dubbed Wooden Brick House, this 1,001 square foot home (93 square meters) can be found near the small village of Lučatín in central Slovakia. This house replaces an existing property that was in an unrepairable state, however, some of its materials were used in the construction of the new home.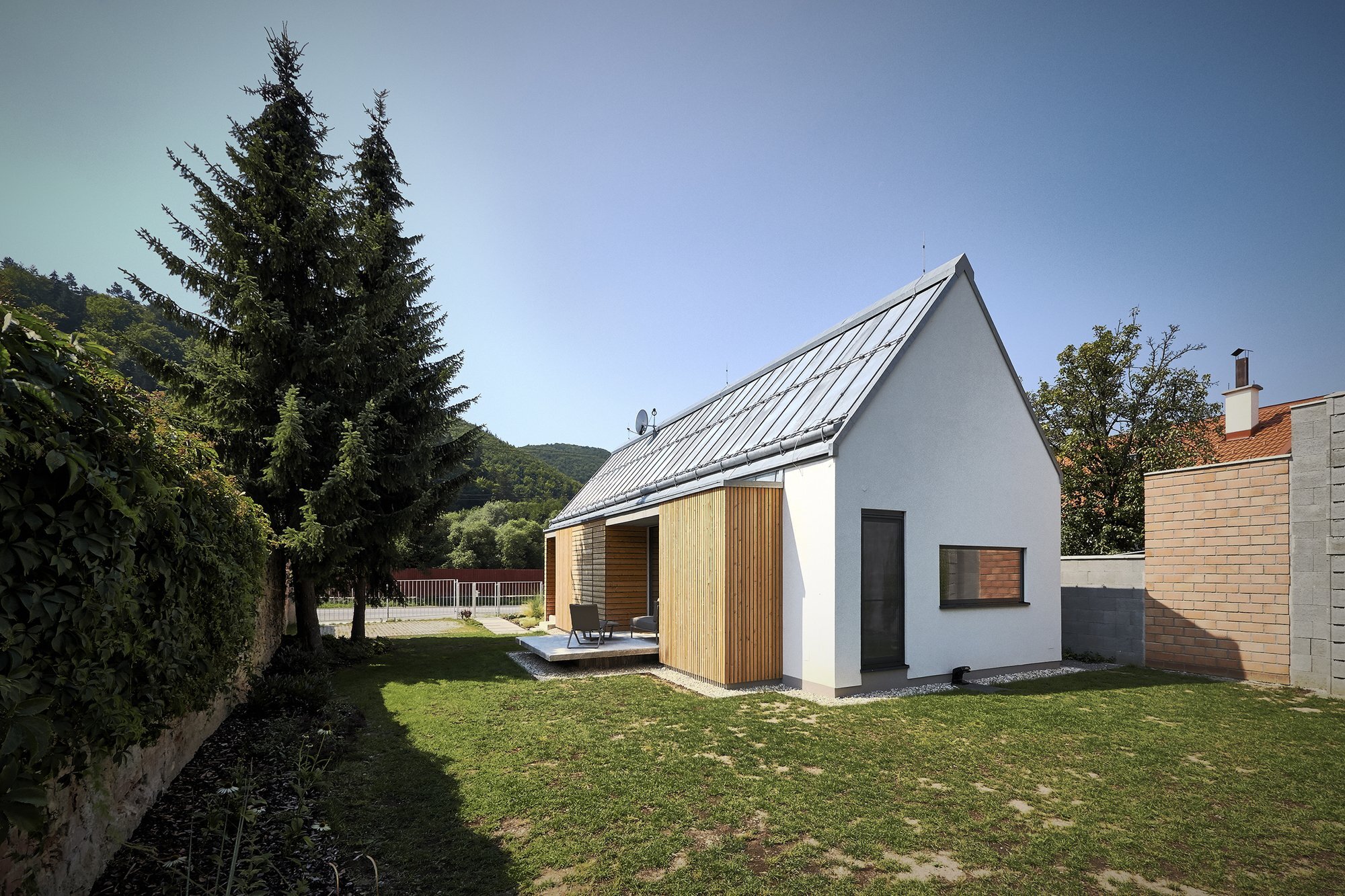 Local architecture firm Jaro Krobot were responsible for the design and delivery of the project, which was completed back in 2014. According to the designers, the hardest aspect of this build was the balancing act between meeting the local regulations, and creating a house that didn't impede on the "fragile environment".
The structure is largely made from wood. They've made use of a Swiss system called STEKO that was developed in conjunction with ETH Zurich. The system makes use of "bricks" made from solid spruce wood that can be filled with insulation. One of the advantages to this construction method is speed – it took just 5 days to create the walls and roof.
Originally there was an old barn on the site. This was demolished to make way for the home, but the materials were salvaged and incorporated into the new build, as well as other construction projects in the area.
The interior has been finished in a mix of white and warm tones of wood. A dark tile, or slate floor provides a strong contrast to the walls and ceiling. Parts of the structure have also been left on display, such as the big timber beams that span the width of the house.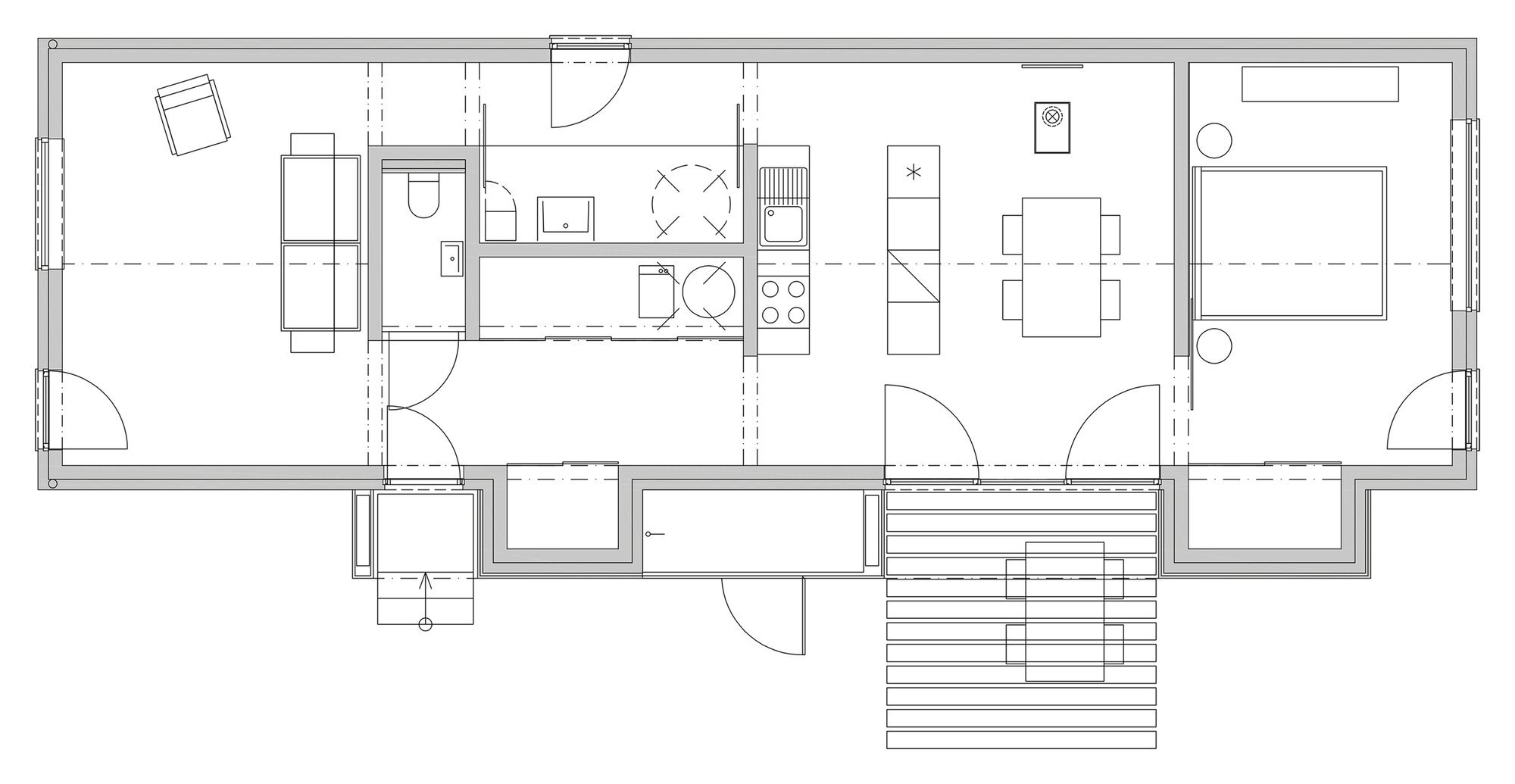 Given its limited width, living areas are placed sequentially. From the left-hand-side of the home you have the living room, the bathroom and laundry area, an open plan kitchen and dining room, followed by the bedroom on the far right. Bump-outs are used to create extra storage spaces, like the clothing closet in the bedroom.
For more small houses check out Starter* Home from New Orleans, which is designed to be an affordable alternative for young people. Or, The Blooming House with Wild Flowers by Studio Gaon. See all small houses.