This odd looking structure has been created by Riga Technical University in conjunction with Building Works Unit. The stilted cabin, dubbed The Wild Thing by its student designers, provides inhabitants with uninterrupted views over the Latvian landscape.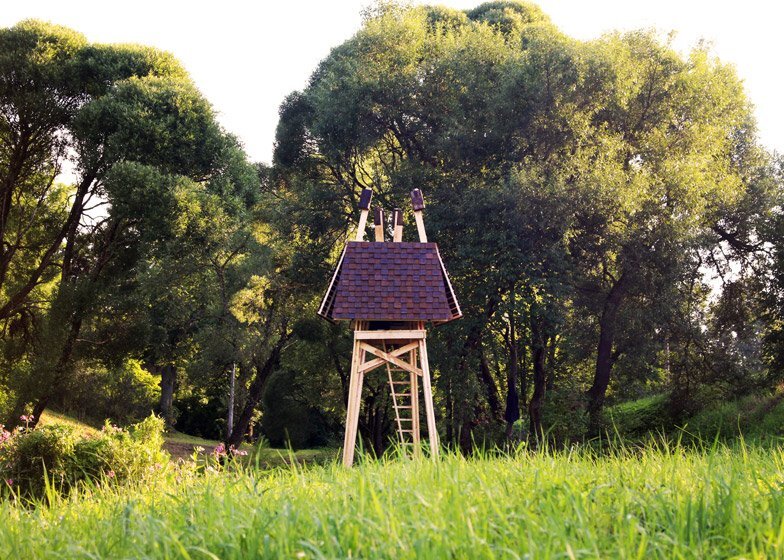 The Wild Thing is part of a project that aims to make better use of an open space between the Pirtsupites Grava Valley in Cēsis and a historic castle. The students, who worked alongside the town mayor, proposed allowing the valley to return to its natural state, a "re-wilding" as they put it.
From the programme tutor Theo Molloy: "We suggested to simply stop to cutting the grass within a defined zone. Through this simple act the valley would develop naturally into a wild flower meadow and biodiversity corridor connecting the Castle at the heart of the town with the wilderness of the natural park around."
This re-wilding of the valley included the creation of a tall turret-like structure that would provide outward views of the valley. The group liken its appearance to a "strange creature walking out from behind the trees" – hence its name.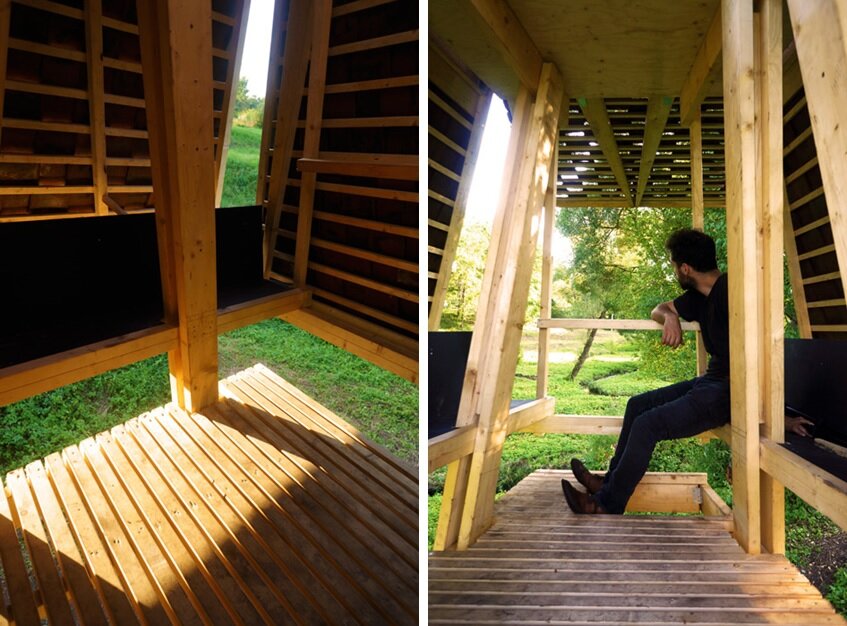 The sloped walls of The Wild Thing are clad in rubber shingles, and each of the walls can be pushed open from the inside with the aid of counterweighted timber poles. There's also a bench large enough to seat six people and a "ceiling window", an opening that provides a picture window view of the sky above.
For more treehouse-like structures check out this writers lofted retreat in Dorset, England. Or, the Cinder Cone Treehouse getaway that includes a skatebowl and a hot tub. See all treehouses.