This block of compact modern apartments can be found in a bustling residential district of Seoul. The building has been designed by local architecture studio, Apparat-C, whose main concern was developing a strategy for balancing natural light intake against privacy.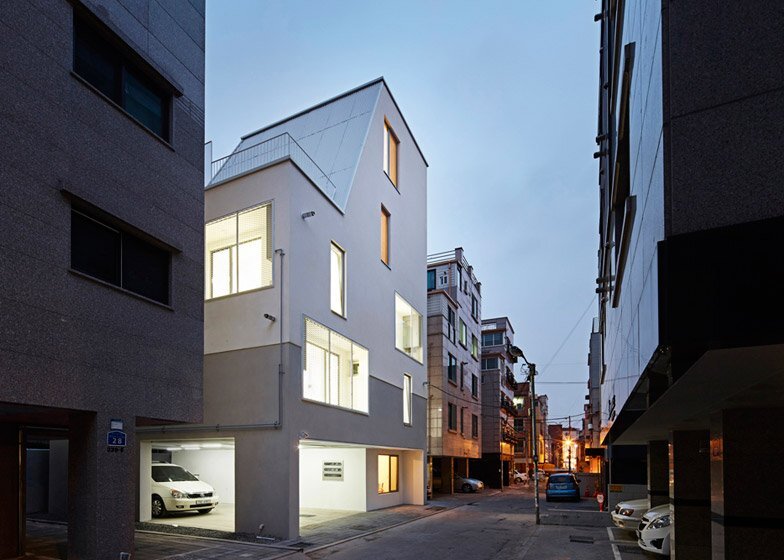 The apartment block has been dubbed "The White Cone House", thanks to the angular penthouse. The building is five storeys tall, and is set on a site that's flanked on all four sides by adjacent buildings. It features six compact studio apartments, and a two-storey penthouse apartment.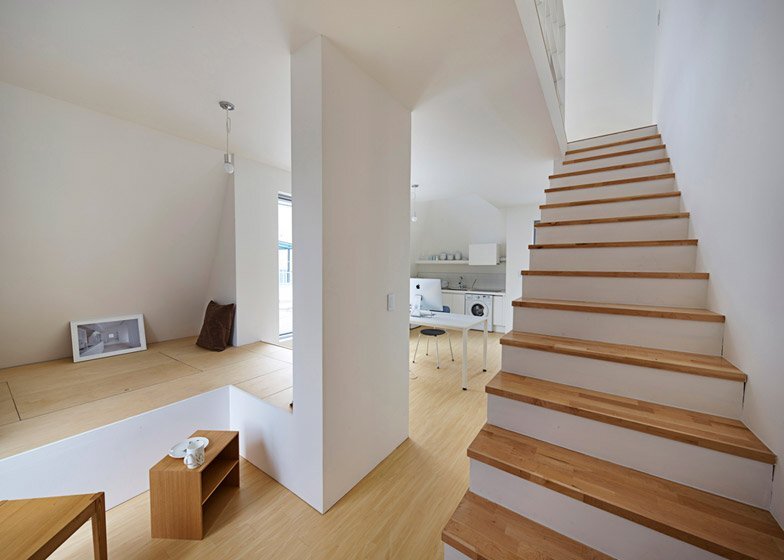 According to Apparat-C, providing natural light wasn't a problem, but balancing openness and privacy was: "In planning the studio units, the key challenge was how to bring enough light into the units and yet maintain privacy." Their solution was to introduce a recessed balcony that runs along the length of the living spaces.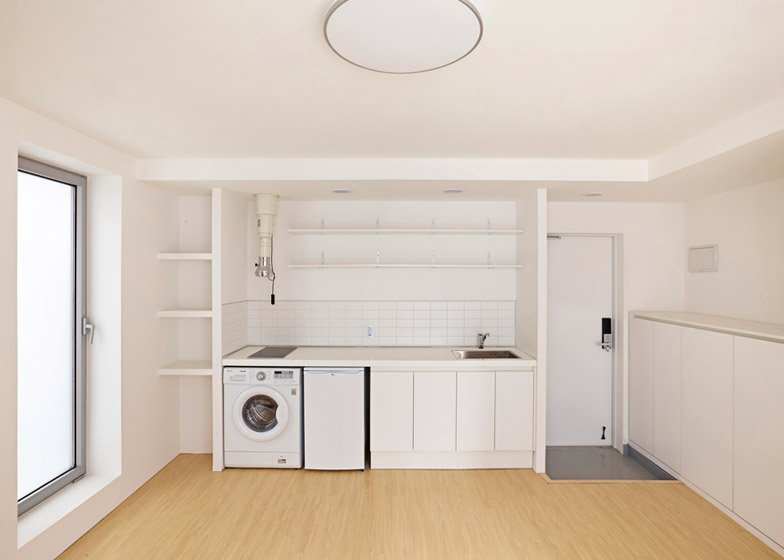 The recessed balconies have the effect of pulling the windows away from the street front. They can also be partially screened by the residents to provide more privacy, and also block the "more dull views". Interestingly, the bathroom windows also face the balconies, instead of towards the street. According to Apparat-C, this makes them more functional, as windows facing other residential buildings are often never opened, whereas here they can be opened to a semi-private space.
The first floor serves as a sheltered car park for the residents, and also contains a small office. The second, and third floors are occupied by a series of compact studio apartments. Each of the studio apartments comes equipped with an open plan kitchen, living and dining area. The main living area also has to serve as a bedroom at night, and a small bathroom is set in the corner.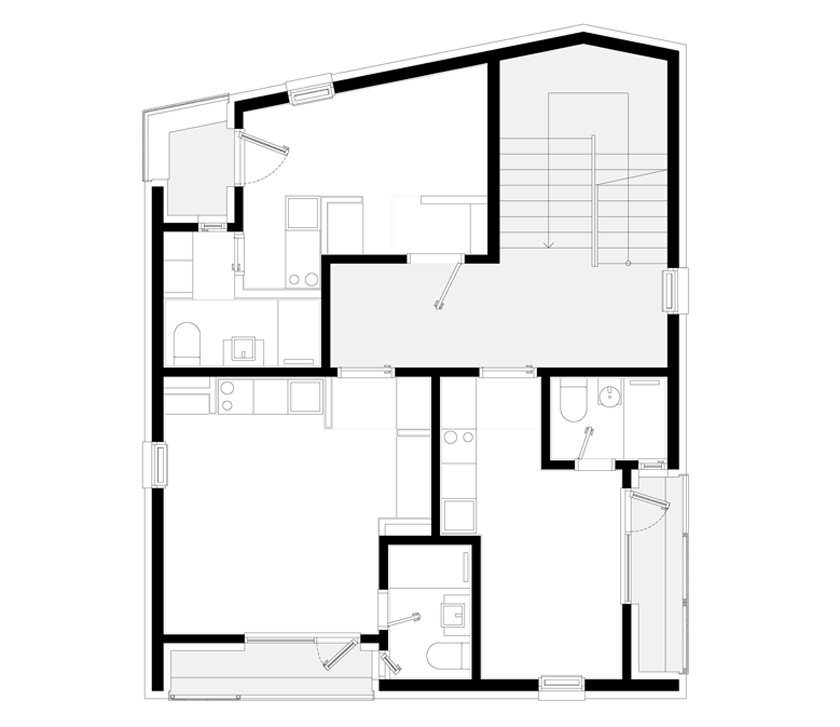 A single staircase provides access to each of the apartments and is set in the buildings northern end, which receives the least amount of light. The penthouse, which takes up the two uppermost floors, is still a relatively small abode. It features a living room, dining area and kitchen on the first level, followed by a bedroom and bathroom on the top level.
For more apartments check out this other set of small apartments in Seoul by Studio GAON. Or, this modern Parisian flat that contains some space saving features. See all apartments.
Via Dezeen
Photos: Namsun Lee