Designed by APOLLO Architects & Associates, this unusual house melds form and function. The build was completed in 2014 and is now home to a small family in Kanagawa, Japan. The house is set on a lot close to a beach where the father of the family can maintain his hobby, surfing.
The plot of land was originally purchased by the client due to its proximity to the beach, however the home itself had to serve the needs of the whole family. It features a total of 1,119 square feet (104 square meters) over its two storeys.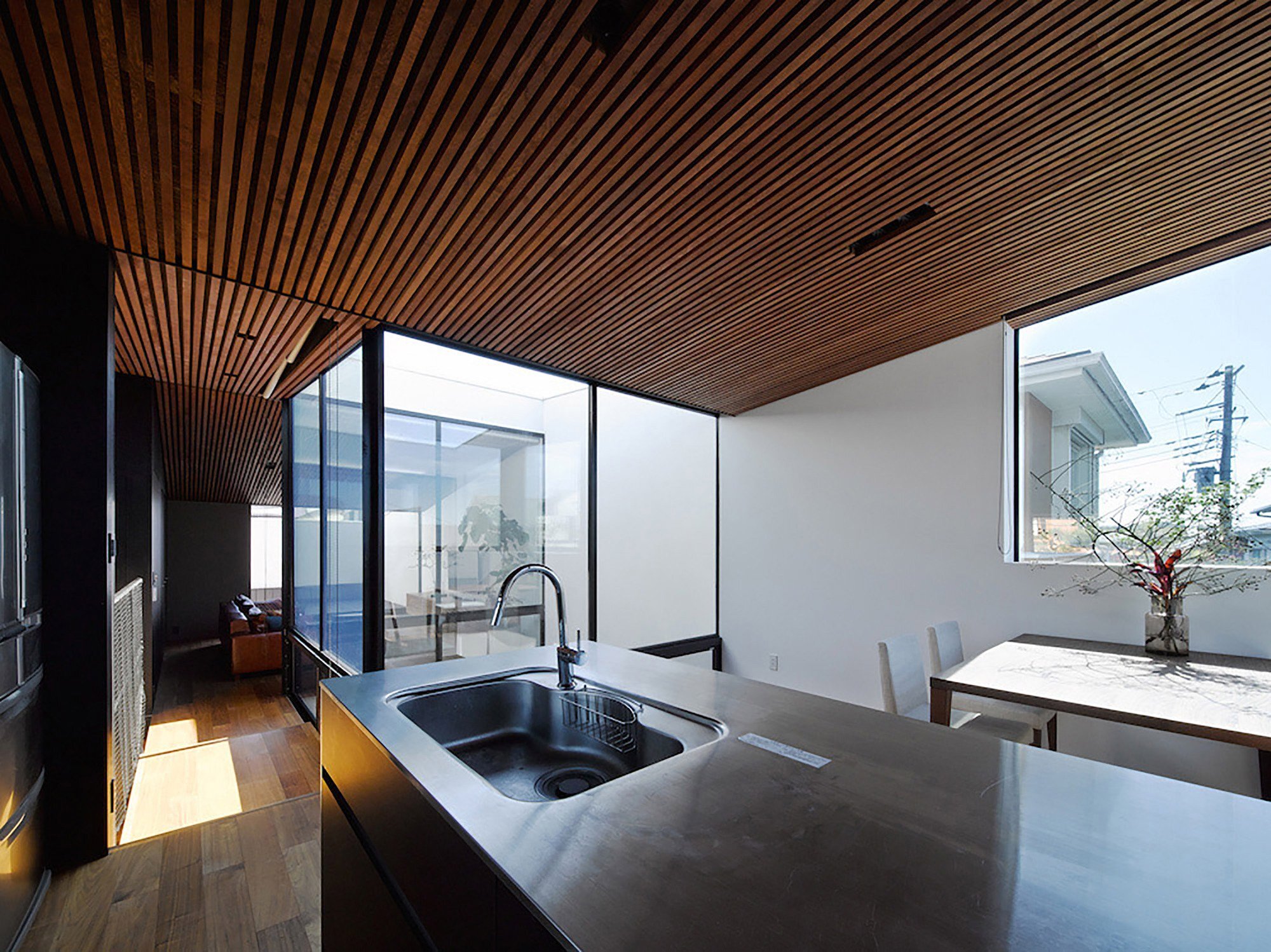 The Wave House has a U-shaped plan, with the living areas being built around a central courtyard on the ground floor. The courtyard can be accessed from outside, and provides direct entry to the bathroom, which useful after a day's surfing and you don't want to trudge through the house.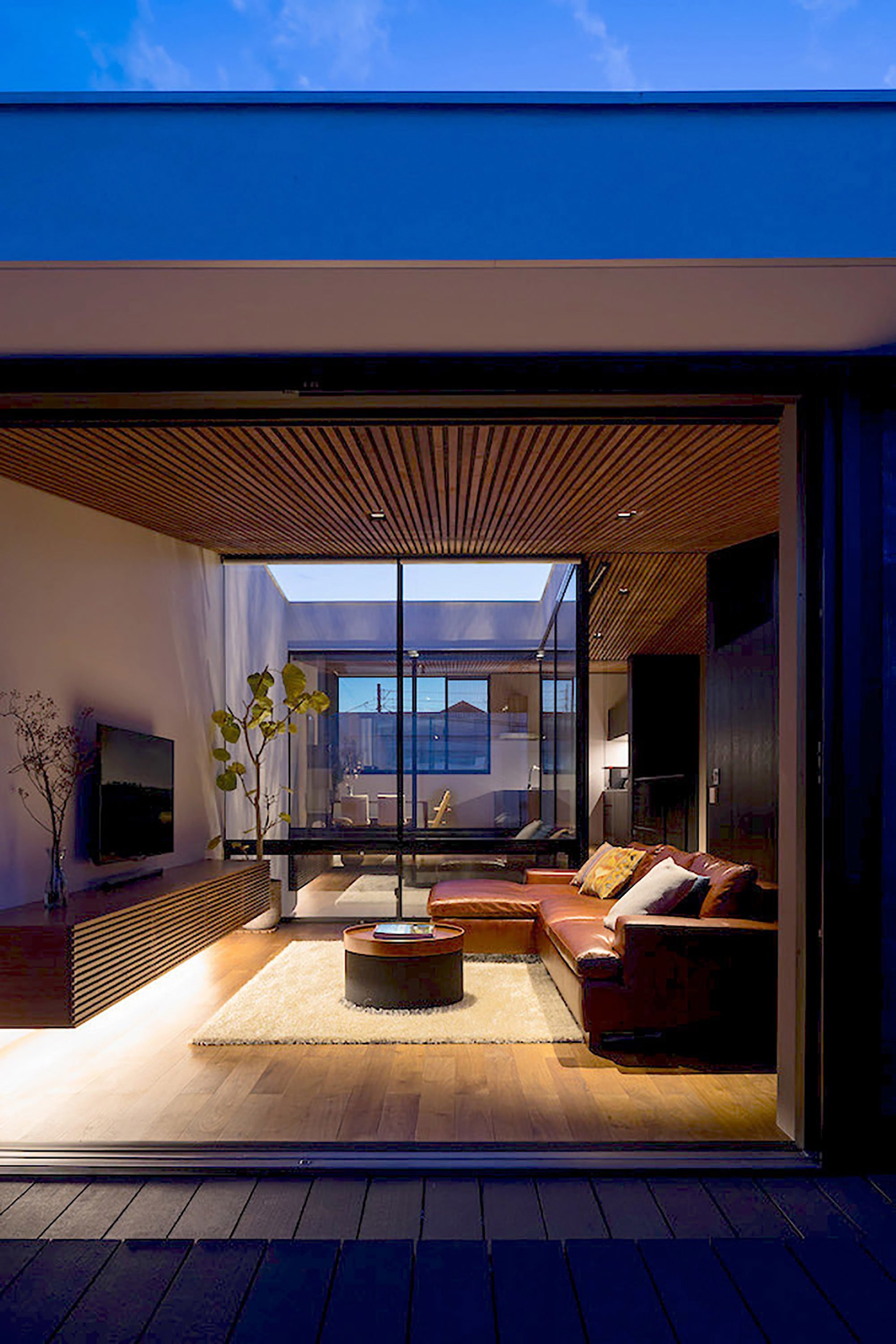 The ground floor is also taken up by the entrance hallway, the children's bedroom, the master bedroom, a separate bathroom, washroom and toilet, and several storage closets. The children's bedroom flanks the courtyard and features views of the family's memorial tree, helping to create a relaxed environment for studying.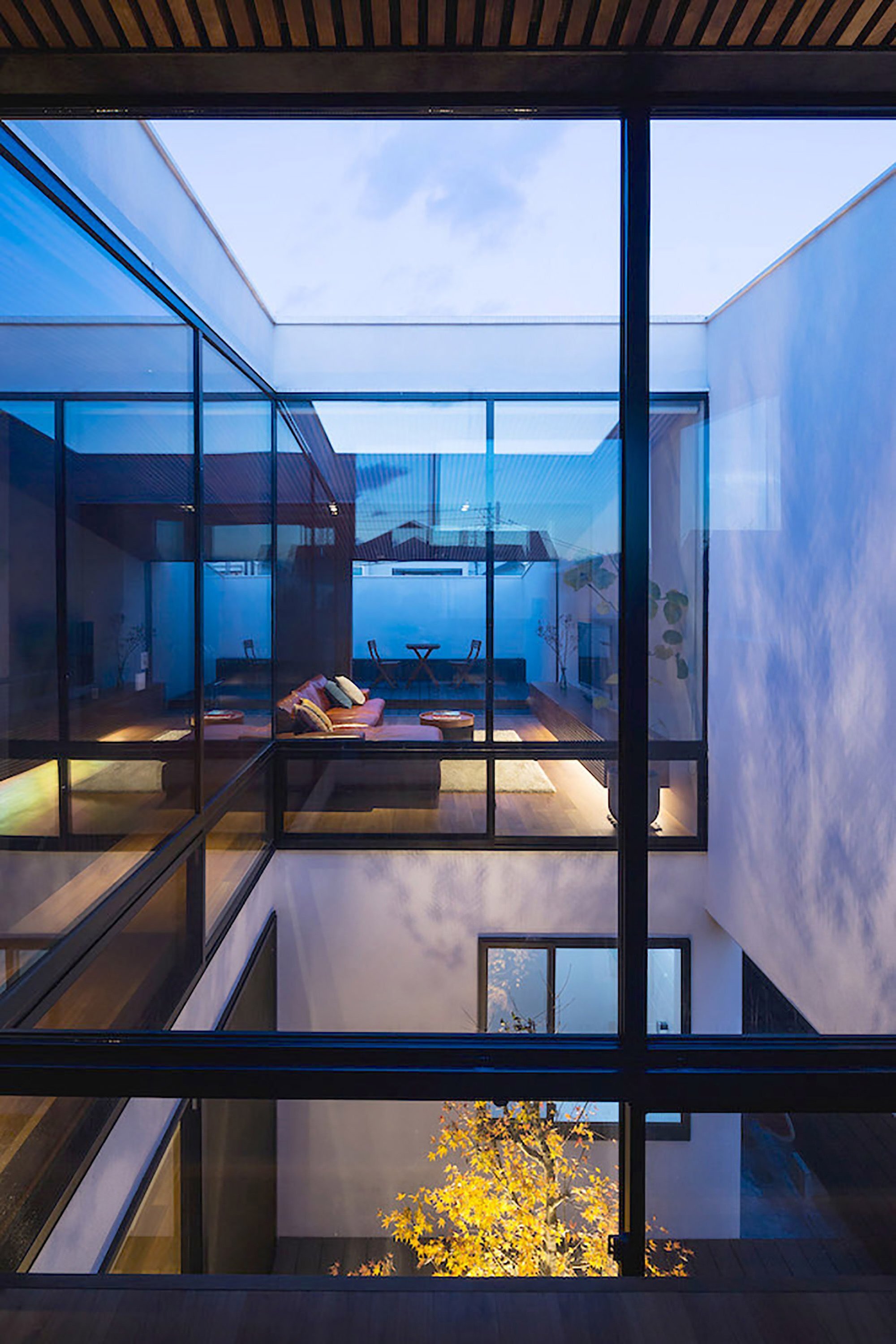 The second floor contains the kitchen/dining room and living room. The living room and kitchen are separated by the framing of the courtyard, but feature floor-to-ceiling windows that maintain a connection between the different areas, and help to create an atmosphere of spaciousness.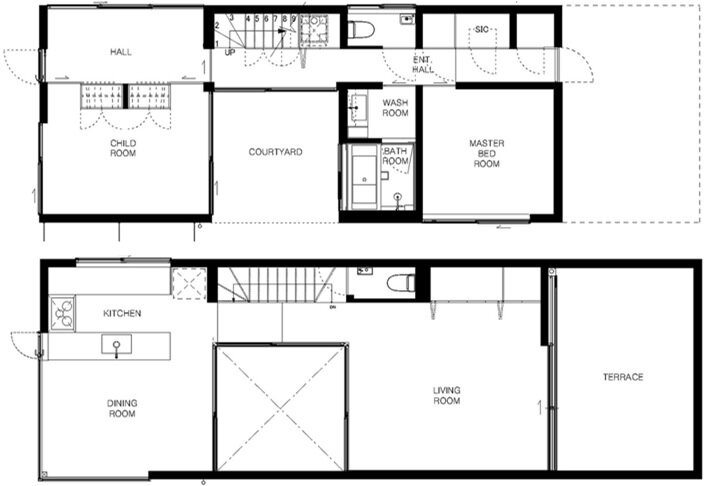 Next to the living room there's a large roof balcony that looks out over the street and beyond. The balcony cantilevers out from the main body of the building and creates a sheltered parking space for two cars at ground level. All in all, I think it's a really smart, well thought out design with a good balance between (and allocation of) living spaces.
For more small spaces check out The Pod, a modern granny flat in Australia by Takt. Or, Cabin2, a small contemporary retreat by Maddison Architects. See all small houses.
Via ArchDaily
Photos: Masao Nishikawa